Yvette Cooper will today announce that Labour plans to end the practice of indefinite detention for asylum seekers and immigration applicants, by implementing a time limit for how long they can be held.
In a speech in Birmingham, the Shadow Home Secretary will say that it "is wrong" to indefinitely lock up people who have not committed any crime, and that the "detention system isn't working". The move has been praised by Citizens UK, which is known for its community organising. Time limits are also supported by people such as the chief inspector of prisons Nick Hardwick, particularly as Britain is now the only country in Europe that doesn't have a time limit on how long people can be detained for.
Last year, 2,385 people were held for between three and six months in detention centres such as Yarl's Wood, where there have been allegations of serious mistreatment of asylum seekers. 700 people were held for up to a year.
Recently, there have been recent protests over the treatment of detainees, most notably hunger strikes at Harmondsworth, the largest immigration and asylum detention centre in the UK, where detainees said they had been deprived their "liberty and human rights."
In light of all of this, Cooper will say:
"The immigration detention system isn't working.
"Immigration and asylum rules need to be enforced, but they must also be humane. Over the last few years we have seen growing numbers of people being detained for longer as a result of delays in deciding their case.
"Indefinite detention of people who have committed no crime – and without even any independent review – is wrong. It can be deeply scarring – especially for asylum seekers who have already suffered abuse. And it is extremely expensive for taxpayers. No other western nation does it. We don't need to either."
The number of people held for over three months has risen by over 600 since 2010, and an all-party parliamentary committee has recommended a time limit for detention of 28 days. Alternative measures to deal with lengthy asylum cases include community-based detention, which is practised in Belgium and advocated by the UNHCR.
Labour plan to hire 1,000 extra border and immigration staff, speeding up the decision-making process in immigration. This would be funded by a charging a levy on non-visa visitors to the UK.
More from LabourList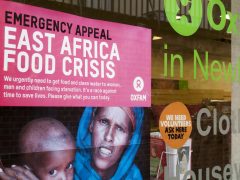 Comment
Someone in East Africa dies of hunger every 48 seconds. This is the result of the imperfect storm…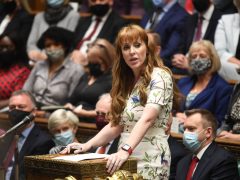 News
Angela Rayner has accused Boris Johnson of "watering down the rules to save his own skin" after the…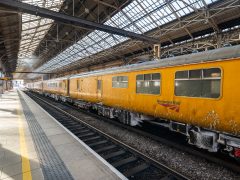 Comment
Network Rail, the company that owns and maintains Britain's railway infrastructure, has recently announced plans to cut over…