13.03: That's it from us. Thank you to all of our speakers and to everyone who came. We hoped you've enjoyed today's coverage and that you have a better idea of what the government will hopefully look like in May…
13.01: Adonis defends Labour's tuition fee policy – he says Miliband is paying for a reduction in fees because debt levels have become unsustainable. He sees it as a thoroughly progressive reform.
12.53: Powell says devolution of NHS budget to Manchester doesn't solve the cuts to health and social care. She advocates for Labour's health and social care plans.
12.44: Adonis says Labour are serious about European commitments – that's one of the big dividing lines in this election.
He admits the last Labour government didn't do so well on apprenticeships – presumably why a large part of their focus on young people is on increasing the number and quality of apprenticeships.
12.36: Powell says Labour want 50% of the Parliamentary Labour Party to be women – that's a goal they're constantly working towards. She points out that gender imbalances are a big issue, including in this very room…
12.33: Our final panel has taken to the stage – Andrew Adonis, Lucy Powell and Mark Ferguson are going to outline what a Labour Government would look like.
12.30: Question from Tim Bale in the audience why are Ukip and the Conservatives obsessed with wind farms?
Vince says it's ideological, renewable energy is too simple and worthy for the Tories, it's also a very democratic form of power which goes in the opposite direction of the Conservatives.
12.23: Flint says something has gone wrong when it comes to the privatisation of the energy sector – government needs to set the policy and the framework for how the market should be regulated.
12.16: Vince from Ecotricity is speaking. He explains that they're green energy company, they made green energy available in the UK for the first time since 1996. Two fundamental problems with energy sector:
1) it was privatised – private business model isn't up for the challenge, he advocates proper regulation of the energy market.
2) our dependence on fossil fuels
12.14: Caroline Flint says we need a bottom up rather than a top down approach to energy. There has to be safeguards for those in fuel poverty or people who risk falling into it. The other big issue will be the big discussions in Paris in December – we won't have the facing both ways argument on climate change under the Coalition.
Flint talks about the hurricane in Vanuatu – the science shows climates change is the reason for the frequency of hurricanes. There's a cost of changing with fuels that will change harder and more volatile. She also champions the jobs that are available when it comes to green technologies.
Labour are committed to decarbonisation.
12.05: Our second-last panel has started. Caroline Flint and Dale Vince from Ecotricity join Stefan Stern to discuss energy.
11.58: Describing Clarkson as an idiot "basically a compliment" says Dugher. He says his earlier comments on Clarkson were a rare example of a journalist asking a good question and a journalist giving an honest answer. He says he defies anyone to look as Clarkson's "gaffes" and says that it's a pattern of "obnoxious, racist, behaviour".
11.55: Dugher says that when it comes to Labour's rail plan the glass "is pretty full". He says more public control "is a good thing".
11.49: Dugher says Network Rail spends taxpayers money "sometimes well sometimes not – I need to do something like that". Shawcross meanwhile says that HS2 "is a no-brainer". Lewis says that extra capacity through HS2 is "so important".
11.47: Michael Dugher gives his backing to HS2 – "We support HS2" – but he says the name is a bit of a distraction. It's not about speed, it's about capacity. He also says that HS2 needs to be something that people can see the tangible benefits of.
11.44: Shawcross suggests that TFL should aim for control of suburban rail lines in London. (This commuter would like that very much).
11.39: Val Shawcross – Labour's Transport Spokesperson on the London Assembly – says there is "no abject profiteering" on the London bus network. Could it work elsewhere?
11.35: Lewis suggests that an Oyster Card for the North of England might be worth pursuing, as at present you have to buy three tickets to travel 20 miles.
11.30: James Lewis – a Leeds Councillor and Labour's Tranport Lead on the LGA – says that devolution of funding and powers is crucial for transport. He also welcomes Dugher's focus on buses, which politicians rarely talk about but which really matters for millions.
11.20: Welcome back everyone – it's transport time. Shadow Transport Secretary Michael Dugher – in his green St Patricks Day tie –  is up first, and he says bus franchising will go "in the bin". He also promises a far bigger role for the public sector in the rail industry.
10.30am: we're having a quick coffee break now, we'll be back at 11.15 to talk transport.
10.25am: Has David Axelrod been worth the money?
Mark Ferguson says it would be good use of money for preparation for TV debates but it depends whether we get the debates…
Roberts says gurus don't give you secret knowledge but have the status to cut through on internal arguments.
Tim Bale, who's in the audience, says organisations hire external consultants when they can't do the job themselves. Toynbee says people are too transfixed with the glamour of  American campaigning, she isn't convinced.
10.22am: Roberts says this manifesto will show us whether ideas like those of Blue Labour can survive with the Labour party policy making process.
10.18am: Toynbee – they should have talked more about climate change, in the end this is the most important thing for peoples' survival. This could have been a counterintuitive guarantor of Labour's seriousness.
10.17am: Toynbee says Labour has a lot of good idea, but they feel like a ragbag. They haven't arrived in an envelope people can know and understand. The messaging has been dire – partly because of the reluctance to go after one thing and keep at it. Labour should have focussed on housing.
10.15am: Mark Ferguson says Dan Jarvis is one to watch – there's already a sense of hush in the House when he speaks. Tom Watson also has the same effect because of the work he's done on Murdoch.
10.08am: Roberts says our answer to Nigel Farage might be Gloria De Piero – she can win back working class voters not just on the doorstep but also on the TV. He also says Liz Kendall is doing a good job.
In terms of our 'veterans' – Marcus Roberts says John Spellar. Toynbee adds Chris Leslie to this list.
10.03am: Roberts also praises Oliver Coppard the PPC in Sheffield Hallam – and says he's working extremely hard.
10.00am: Roberts says: Labour's candidate Will Scobie could beat Farage in Thanet South – a possible outcome, not a probable one.
9.57am: Marcus Roberts says the diversity of Labour's candidates – from gender, ethnicity, age and class – it's striking. He cites Lisa Forbes, Amina Lone and Lee Sherriff. He also says although he doesn't agree with all of the positions of every candidate, the diversity of people is why you have PPCs writing letters opposing Trident and calling for renationalisation. This is not an intake of automatons.
9.42am: Rachel Reeves is Polly Toynbee's first pick – she says she's very clever, hard-working and she has a very difficult brief. She also says Keir Starmer (the candidate for because he has the kind of experience Labour sometimes seems like it lacks. Lisa Nandy is her third pick.
But she says some of the most radical people in Labour have been Harriet Harman – praising the women's campaign – and Margaret Hodge.
9.40am: Our third session is about to start – we've got Mark Ferguson, Editor of LabourList, Polly Toynbee, Guardian columnist and Marcus Roberts Deputy General Secretary of the Fabians. They're going to talk about who to watch in the next government…
9.35am: Marcus Roberts, from the Fabians, asks Alexander what he thinks the Conservatives are doing well.
He responds: When they get to Downing Street they believe they own it, when we get there, we believe we rent it. It means they have a confidence despite the evidence. The Conservatives believe in their own entitlement.
9.24am: Question from the audience – what should Labour do to combat Ukip in northern seats? Alexander says tell the truth, Ukip are aligned with the Tories and Farage wants a US-style health care system. Challenge Nigel Farage with his own words.
9.22am: Alexander acknowledges how bad the polls are in Scotland – Labour have got a lot of ground to catch up on.
9.14am: Alexander says he can't remember another campaign he's worked on where the outcome has been so uncertain.
He refuses to answer whether he's one of the people who have been pushing for Miliband to rule out an SNP coalition, as he did yesterday.
9.12am: Richards asks: the election is so fractured are Labour are fighting different battles in different parts of the country (in particular Scotland) or is it still Labour VS Miliband?
Alexander says there will naturally and inevitably be a focus on the person who will be the next PM. That's why Labour are pushing for TV debates, Cameron's unwillingness to debate head-to-head with Miliband calls into question fundamental questions about his character and his strategy.
9.08am: Our next session is just about to start. Taking to the stage is Shadow Foreign Secretary and Chair of Labour's General Election Conversation Douglas Alexander in conversation with chief political columnist for the Independent Steve Richards. They're going to talk about the short campaign.
9.01am: First Past the Post will be tested like it's never been tested before says Umunna – he prefers a more proportional system.
8.57am: Polly Toynbee puts a tough question to Umunna – Labour aren't most trusted on the economy or the deficit reduction but they also haven't cut through on what Labour are for. What's the answer? How do you get a sense of radicalism out there?
Umunna says it's about Labour empowering people to feel like they can make changes they want.
8.53am: Chuka outlines Labour's approach to business and the economy – "I don't think people are looking for revolution or huge change – they are looking for change that's credible. That's why we need to be clear we'll competently deliver things otherwise people won't believe any of the promises we make…Look at France: If you promise the earth but forget to mention you have some tough decision to make, you'll end up disappointing people big time."
8.48am: Umunna says "If we made a mistake in government we were to worried about being seen as strategic when it came to the structure of the economy – there were imbalances we didn't address – but we also conceded too much to the neoliberal consensus."
8.39am: Umunna addresses the recent attacks on Labour from certain business figures. He says he respects Stuart Rose but points out he's a Tory peer, he's hardly going to tell people to vote Labour. "We can't have this debate hi-jacked by a bunch of establishment people."
8.34am: Umunna continues to outline what he sees as the difference between Labour and the Tories – "we do believe in the state, we don't see austerity as an opportunity to hack off massive chunks of the state."
8.29am: Stefan asks Chuka about what Labour have been doing to stave off the impression that they're anti-business. Umunna says whether you're pro- or anti-business is irrelevant – what Labour are interested in is creating fair and sustainable outcomes. He says you can only get progressive values to mean anything in the context of globalisation if you work with business – the economy needs to be reconfigured to create better paid jobs.
But in all of this, Umunna is clear: One of the key things that will determine the election is whether you own a positive story. And that's what Labour want to do because, he says, beyond deficit reduction what have the Tories really got to offer?
8.25am: Our first session has kicked off. Shadow Business Secretary Chuka Umunna is in conversation with LabourList contributing editor and FT columnist Stefan Stern. They're going to be talking about what the economy would look like under a Labour government.
8am: Morning everyone, and welcome to our Pre-election Conference Liveblog. The theme of today's event is "What will a Labour government look like?" – a question we'll be seeking to answer with members of the Shadow Cabinet, top commentators and some of the sharpest minds in the Labour movement. And we'll be bringing you updates from the LabourList team throughout the conference live, right here. You can see the schedule for the conference by clicking here, and follow tweets about the event by following the hashtag #labourgovernment.
More from LabourList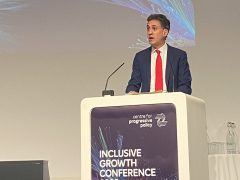 Daily email
With the Tories doubling down on anti-green attacks, Ed Miliband gave Labour's 'green jobs and lower bills' messaging…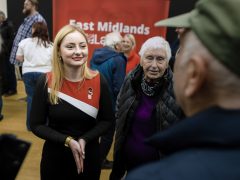 Comment
I was on day four of my honeymoon in Suffolk when I got the call to say Peter…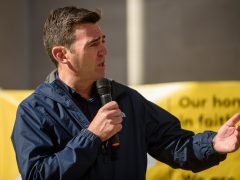 News
Andy Burnham has said "there is an argument for a basic income" and proposed overhauling inheritance tax to…