The forthcoming general election offers 11 million disabled voters the chance to make their voice heard about the policies that are important to them, and it's incumbent on the political parties to set out their policies and plans to enable voters to make an informed choice.
Labour's manifesto, which will be published in the next few weeks (including in accessible formats), will highlight our commitment to the equal participation and inclusion of disabled people across all aspects of society. Whether as friends, neighbours, work colleagues, employers, parents, students, advocates or representatives, disabled people make a huge contribution as valued members of our community, and Labour is determined to ensure disabled people can play their full part.
Labour has already announced a number of policies to empower disabled people and enable those who can work to do so. And we've insisted that our social security system properly protects those for whom work isn't possible, and enables them to live their lives to the full and with dignity.
Today, disabled people tell us that respect and recognition of them as equal members of society is missing. Too often, the capabilities and potential of disabled people are overlooked, trapped, at best, in a rhetoric of "barriers" and "vulnerability"; at worst, in the vicious and stigmatising language of "scrounging". And too often, policy making is carried out without consideration of the full impact of changes on disabled people's lives, resulting in policies which fail to maximise disabled people's participation, or work against inclusion and equality.
Take, for example, the case of the disabled man who gave evidence to the Greater Manchester Poverty Commission. He was unable to work, but helped to organise a local community cafe in his neighbourhood. The café was very successful, popular with local people, and his own mental health improved as a result of his involvement. But he, and other members of the community who helped run the café, faced having to move out of the area because of the cruel Bedroom Tax, and the café was threatened with closure – a bad result for those individuals, and bad for the community as a whole.
Poor policy and practice too often results in a lack of ambition or recognition of disabled people's capabilities. Recently, I met a man with learning disabilities who had secured employment with a high street store. He wanted to progress from the stock room to customer service work, but he hadn't thrived at school, struggled with the formal exam system, and his employer didn't understand his potential and ambition to get on. Meantime, a student with great grades described to me how she'd been told by her careers adviser she shouldn't think of going to university. She went on to secure a place to study for a degree in history and politics.
Even good policy can be harmed by poor administration. A woman with a hearing impairment was elected to her local council, and needed extra support at council meetings to enable her to participate. She's determined to attend to represent her constituents, and was pleased to find that Access to Work could help her with the support she needs. But 10 months after she first applied to Access to Work, she's still waiting for her application to be agreed.
What links these experiences is a failure to appreciate the impact of policies on disabled people, failure to design and deliver them appropriately, and failure to pay attention to disabled people's expertise and views. The result is more than a waste of potential, it's a denial of people's rights. Disabled people have already told us the policies that are important to them: the chance of a good education, a decent job for those who can work, good quality care for those who need it, and the right to fair treatment and respect. Labour is determined our policies will maximise disabled people's chances to participate.
The reforms we've announced to our education system will give every young disabled person the opportunity to learn and gain new skills, to achieve all they're capable of. We'll ensure our reforms to vocational education work for young disabled students, and that they have the same chances as non-disabled students to go to university. We'll make sure careers advice recognises the ambition of young disabled people, and supports them to achieve their dreams and goals.
A good education is a vital first step to securing a decent job. But disabled people continue to suffer discrimination and disadvantage in the workplace. The rate of employment among disabled adults is stuck at around 30% below the rate of the working age population as a whole, and too often those who do work are trapped in basic level jobs, well below their skills and capabilities.
Only 8% of disabled people who go through the work programme get a job. We'll replace it with a new specialist Work Support programme of locally contracted support to help disabled people who can work to get jobs.
We've announced Labour will guarantee a paid job to all young people who have been out of work for a year and are claiming unemployment benefits. We'll make sure that these jobs are accessible to those young disabled people who claim Jobseekers Allowance and investigate how we can extend this approach on a voluntary basis to those on disability and sickness benefits, because we believe that everyone who wants to work should have the chance to do so.
But we won't stop there – we want people not just to get a job, but to develop their skills and to progress at work. Disabled people do not lack aspiration – but too often employers are fearful or don't recognise a disabled employee's potential. So we will work with employers to ensure college courses and qualifications give disabled people the skills they need, career pathways for disabled students, and encourage managers to support their disabled employees to develop their careers.
Being able to make your own decisions about how you live your life is important to every one of us, but disabled people can need extra support to be independent. We will offer personal budgets for all who want them, and take a "whole person" approach to meeting needs. Liz Kendall has announced a package of support we will give to family carers who enable disabled family members to live at home.
We know disabled people already act in many roles: as advocates, expert users, members of scrutiny panels, advisers on care and treatment reviews, elected representatives, parenting advisers, members of school and college governing bodies, and serve on a range of charity, NHS and local authority partnership boards. We will do all we can to encourage more disabled people to take up roles in public life in the community, and ensure they have support to do so, including peer to peer support.
Education, jobs and leadership.
These are the building blocks Labour will put in place to recognise and promote the inclusion of disabled people in every aspect of society, and to enable disabled people to live their lives to the full. But we will never get the policy right for disabled people unless we embed disabled people's 'nothing about us without us' mantra of inclusion in policy-making and decision-making. It's high time disabled people's expertise was brought right to the heart of Whitehall, with disabled people acting in partnership with politicians and policy makers to design and improve the policies that affect their lives. So, on coming into government, we will create a new cross governmental committee, with membership jointly consisting of ministers from all relevant government departments and disabled people themselves. That will mean ministers and disabled people sitting alongside one another to define a shared vision and aspirations, set out future strategy, and steer priorities for change.
That notion of co-production goes to the heart of the way a Labour government will work with disabled people. We know that it's only by working and learning together, sharing expertise and experiences, respecting one another's knowledge, that we will make rights a reality for disabled people, the right to equality, inclusion, and respect.
That is Labour's commitment to disabled people, and our society will be stronger as a result.
Kate Green MP is Shadow Minister for Disabled People
More from LabourList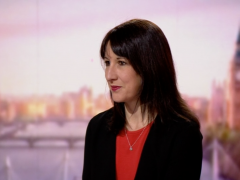 Video
Andrew Marr Show Rachel Reeves, the Shadow Chancellor of the Duchy of Lancaster who leads on Tory cronyism…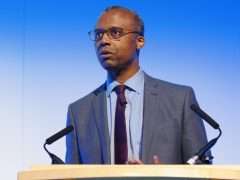 Comment
No matter your race, ethnicity or background, we all deserve fair treatment for the effort we put in.…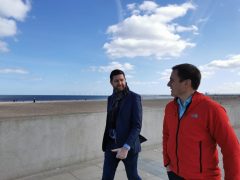 Comment
The elections coming up on May 6th are the biggest our country has seen outside a general election…