By Rachel Reeves MP and Kate Green MP
Tonight we will join Ed Miliband at an event to recognise the United Nations International Day of Disabled People. The event is an important moment for us to do two things.
First, to reflect on the huge contribution disabled people make to our country. Not just in the success of the amazing Paralympics, but every day across the UK in schools, businesses, families and boardrooms.
Second, to consider why in the 21st century so many disabled people continue to be denied the opportunities enjoyed by everyone else.
All too often whether it's hate crime or discrimination in the job market millions of disabled people are denied a fair chance to live independent and successful lives.
And David Cameron and Iain Duncan Smith are making matters worse, not better. We are determined to change things for the better.
This government are forcing hundreds of thousands of disabled people to pay the cruel and unfair Bedroom Tax
They have abandoned over 900,000 sick and disabled people to wait for months in a huge backlog for Work Capability Assessment and Personal Independence Payment assessments. The total length of extra time people have waited if you add up all the hours all those 900,000 have waited is 118,000 years; further back than the last Ice Age!
And the government are failing to help disabled people find jobs through the flawed Work Programme. Just one in 20 disabled people who use the Work Programme find a job.
Labour will go into the next election with policies that offer a big difference for the lives of millions of disabled people in Britain.
Here are six examples:
1. We will make disability hate crime a specific criminal offence. This will better recognise the impact of hate crime and ensure the system has a mechanism to punish those who commit hate crimes against disabled people.
2. We will overhaul the failing Work Capability Assessment. That means improving the quality of assessments by getting tough on failing contractors with penalties if they get assessments wrong. We will also give disabled people a real say in how Work Capability Assessments are improved. And we will help disabled people back to work with a more joined-up systems and better information about employment support so more disabled people who can work are given the support they
need to do so.
3. We will get a grip of the huge Personal Independent Payments backlog. Currently thousands of people are spending month after month waiting for help. The assessments backlog is so long it will take over two decades to clear at the current rate, costing millions more than estimated. Another example of Tory Welfare Waste. Labour has called on ministers to set a time limit for making assessment decisions but the government has failed to get a grip.
4. We will set up a new specialist Work Support programme to help disabled people into jobs. We will protect the role of specialist Disability Employment Advisers, and bring together resources from the Work Programme and Work Choice to deliver a new locally commissioned specialist employment programme for sick and disabled people.
5. We will make rights a reality for disabled people. The last Labour government signed the UN Convention on the Rights of Person with Disabilities. We are committed to making those rights a reality, ensuring disabled people have a real say in the policies that affect them and undertaking rigorous equality impact assessments of all policy proposals.
6. And finally we will scrap the cruel and unfair Bedroom Tax imposed on hundreds of thousands of disabled people and carers by David Cameron and Nick Clegg.
These six examples show Labour can make the changes that will give disabled people new opportunities to get on in life and fulfil their dreams and aspirations. After four years of David Cameron and Iain Duncan Smith that change can't come soon enough.
More from LabourList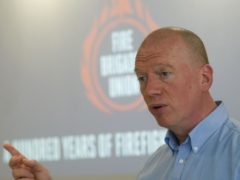 News
The Fire Brigades Union has called on the TUC to lead a "mass movement of non-compliance" with the…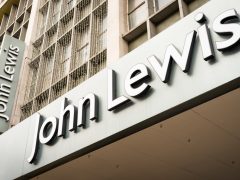 Comment
Nearly 100 years ago, the John Lewis Partnership was created after the founder's son, John Spedan Lewis, saw…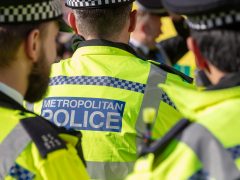 Daily email
"Fighting crime is a Labour cause," Keir Starmer declared in a speech setting out the second of the 'missions' that…