David Cameron addresses the press outside of 10 Downing Street. His government is hanging by a thread after yesterday's election failed to grant him a viable coalition to remain in power. Even with the support of the Liberal Democrats and the DUP he is short of a majority. It seems certain that Ed Miliband, even though Labour is not the largest party, will become Prime Minister as long as the SNP grant an incoming Labour government confidence and supply. The received wisdom is that it has little choice but to do so- at least that has been Labour's assumption. Is this Cameron's resignation?
What seems quite clear is that the SNP will never back a Conservative government. So the initiative is with Labour. It was just five years ago that Cameron seized the post-election initiative by offering the Liberal Democrats entry to a coalition government. And the morning after the Scottish referendum Cameron moved smartly to shift the debate on new English Parliamentary powers. Whilst the assumption is this time he has nowhere to turn some journalists are wondering whether Cameron might pull a similar rabbit out of the hat. But what?
Cameron starts by making it clear that he has a new idea, a new proposition. It becomes very clear that the target of this announcement is, in fact, the SNP. It's not the expected resignation. Cameron begins to explain his proposition, what he calls a 'grand historical deal'.
The proposition is simple. Cameron is offering Scotland full fiscal autonomy as part of a new United Kingdom Bill. In return, UK Parliamentary arrangements would be changed so that, on domestic policies that are devolved to Scotland, Scottish MPs will no longer be able to exercise a veto. In the short term, SNP MPs would have to voluntarily abstain. What this means is that in return for Scottish home rule, England (with Wales and Northern Ireland) will effectively have its own Parliament. On foreign and defence policy, monetary policy, regulation of the financial system, and a range of UK issues such as UK-wide transportation, existing arrangements for UK decision-making will be retained. For everything else, Parliament is now an English, Welsh and Northern Irish institution. The proposal keeps the union intact. And it keeps Cameron in power.
The SNP have made it clear that they will not support a Conservative government. However, this proposition might be game-changing and is something that no-one has seriously considered over the course of the general election. Given that the majority of Scots favour home rule within the UK, the calculation might be that the SNP can agree to temporarily abstain from confidence and supply measures as this new UK Bill works its way through Parliament. There would then be a referendum to confirm its provisions in Scotland and England– a referendum in which Labour will be completely isolated.
If this manoeuvre by Cameron is successful, it spells disaster for the Labour party. While splendid isolation might be attractive to diehard tribalists, the reality is that it means Labour is now at a structural disadvantage within the British political system. Just a few hours ago, it looked likely that Labour was returning to power. Now it is possible that not only is it not returning to power, it may be locked out of power for some considerable time to come. Let's be clear, this is existential for the Labour party.
———-
A few days after Cameron's gambit, it seems pretty clear that, contrary to expectations, the SNP's constructive response to the proposition has been met with some widespread support in Scotland as the proposition of home rule within the UK, even though it is being offered by Conservative Prime Minister, seems to be an attractive one. In England, the proposal to rebalance the United Kingdom state is also attractive. No one saw this coming just a week ago, but it now seems odds-on that, not only will David Cameron remain Prime Minister, but the United Kingdom itself is at an historic crossroads.
It seems amazing now that throughout the campaign, Labour talked as if it was holding all the cards. This, it now seems likely, was an enormous miscalculation. Labour's only hope is that the confirmatory referendums fail but the early signs seem to suggest that this is a very difficult fight for the Labour party. What's more, it is internally and bitterly divided over the proposal for the new constitution. Wild as it may seem, there is even some talk of a breakaway English Labour party.
Like the English cricket team, Labour has been caught completely behind the times. Its only hope now is that somehow everything falls apart.
More from LabourList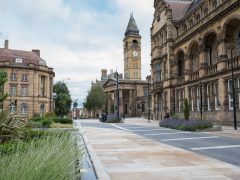 Comment
Labour won a historic by-election in Wakefield, our first such victory since winning Corby in 2012. This success…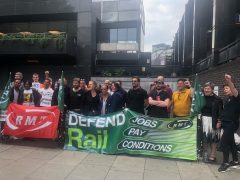 Comment
The general secretary of the RMT has, within the space of a week, become a television hero. It…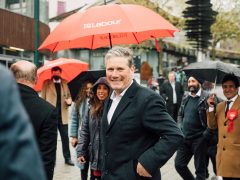 Daily email
"They know they are out of ideas and they are out of touch – and if they had…