The pistol has been fired and the race has begun. For many Labour activists door knocking and phone banking has become a regular part of evenings and weekends as the fight to return a Labour government on 7 May intensifies. Over the past few weeks two topics of doorstep conversation have leapt out at me. One is the passion felt by people of all ages, particularly the older generation, for the NHS. The second, predictably, is public concern over immigration.
While the response on NHS is clear – an essential £2.5bn investment paid for by a new mansion tax  ("there's always a trade off and we cannot increase borrowing") – there is still plenty of debate on how we handle immigration. There are those who say we should change the subject and focus on tackling the 'real issues', such as youth unemployment, housing and the NHS. Then there are those who think we should 'stand firm' – that we should tell people that we know better and that the problem of immigration is all in their heads. But both those approaches are flawed and both get suitably short shrift from voters. The truth is that for the first time in more than a decade Labour has an immigration policy we can be proud of; a policy that is fair to long-term inhabitants and new migrants alike; a policy that we should talk about. Further still, it's the most sensible approach of all the major parties and people are starting to recognise this in conversation.
So what's so great about Labour's position? Well, to put it one way, Ed Miliband has found a fantastic new 'third way' between the vote-shedding 'stride on regardless' approach championed by the most 'liberal' wing of the party, and the backward 'shut the gates' UKIP-style approach championed by a group of Labour MPs last June. No other party can boast such a considered stance.
This means that on the doorstep, or at the phone banks, we have sensible arguments to make. Admittedly, if a voter's concerns about immigration are cultural it is a more difficult argument to win, given that we have always championed a diverse and tolerant society. But if the arguments are economic then we are well placed to win people round. It may not always happen overnight, but we have a chance rebuild that trust.
There are are number of key messages we need to get across. In response to voter concerns we need to say:
"It's true that Labour hasn't always got it right on immigration, but our new immigration policy shows that we really are listening to public concerns. The difficulty, of course, is that our economy relies so much on hard working immigrants (the NHS would collapse without immigration, small businesses would suffer) so this makes it impossible to shut the door on all immigration. The UKIP approach of leaving Europe simply isn't a solution – it will leave our economy in tatters.
"But, that said, we need to make sure that immigration benefits everyone – and that where there is pressure on jobs and wages we'll take action. Under Labour every firm employing a non-EU worker would have to train up a young local apprentice. We'll raise the minimum wage to £8 an hour to reduce the undercutting of wages and introduce much bigger fines for employers who pay less than the minimum wage. We'll also ban recruitment agencies that only recruit from abroad.
"Meanwhile, those who come to Britain without a job will have to wait two years to claim out of work benefits – bringing Britain in line with other countries in Europe. We'll also introduce a new law specifically targeting employers who exploit migrants illegally, and we'll employ 1,000 more border staff to better prevent illegal immigration.
"So, Labour is offering big changes that will create a fairer country. There are no false promises. The Tories said they would reduce migration to under 100,000 in 2010. Instead it's increased to almost 300,000. UKIP's simplistic answers would create chaos. The country needs a sensible well planned approach to immigration which works for everyone – and that's what Labour can offer Britain over the next five years."
More from LabourList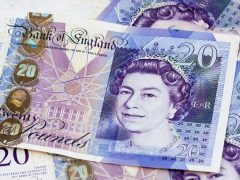 Comment
As the cost-of-living crisis bites, Labour needs long-term structural answers to growing inequality. Basic income provides such an…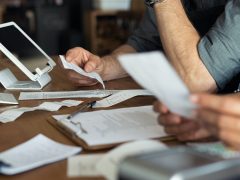 News
Half of 'Red Wall' voters would be more likely to vote Labour in a future general election if…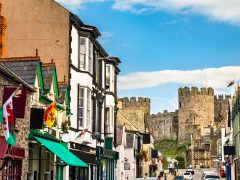 Comment
The headlines are straightforward: Labour gained 68 seats, the Independents gained six seats, the Lib Dems gained ten…