Former SNP leader Alex Salmond has said that it the Tories were to be the largest party in May – and try to govern as a minority government – the SNP wouldn't support them.
In an interview with the New Statesman he said that if the Tories don't win a majority in May (and it looks incredibly unlikely that they will) then the SNP would vote down their Queen's Speech. This is, of course, assuming the Tories can't pair up again with their now coalition partners, the Lib Dems, which wouldn't be possible if the two parties didn't have enough seats combined to make a majority.
The SNP are predicted to win an unprecedented amount of seats in Scotland and it's now widely thought that if no party wins a majority they'll hold the balance of power in May.
Salmond went on to say that if he were Ed Miliband he "wouldn't have ruled out" a formal coalition with the SNP. This suggests he might have taken a different line to his successor to the SNP leadership mantle, Nicola Sturgeon, who's ruled out a Lab/SNP coalition.
The former SNP leader also said Cameron was wrong to announce a plan for English vote for English laws the day after the Scottish referendum. He implied this was misguided and selfish, quoting Churchill to prove his point: "because in victory, magnanimity."
He also echoed what the polls have been suggesting, that Danny Alexander, Chief Secretary to the Treasury, will lose his seat Inverness, Nairn, Badenoch & Strathspey. And ominously for Labour, he forecast that shadow  foreign secretary and election co-ordinator Douglas Alexander will lose Paisley and Renfrewshire South.
There was speculation over the weekend that the Tories and the SNP could do a deal with one another. However, Salmond's comments have out this in doubt. Then again, from 2007-2011 they had no problem working with the Tories in Holyrood…
Either way though, it's really not shaping up to be a good week for David Cameron…
More from LabourList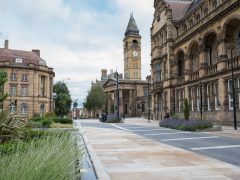 News
Conservative voters in a 'Red Wall' seat that Labour is hoping to win back have voiced their concerns…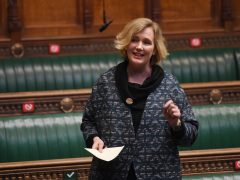 Comment
Parliament is yet again struggling with a toxic mix of privilege and patronage. To change that we want…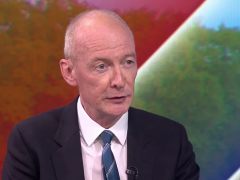 News
Sophy Ridge on Sunday Shadow Chief Secretary to the Treasury Pat McFadden told viewers that it was wrong…