While EU Trade Chiefs acknowledged that negotiations for the massive EU-US trade deal would take longer than anticipated, Labour Members of the European Parliament have put their plan into motion to ensure that no deal will be concluded unless public concerns are properly addressed.
TTIP, as the Transatlantic Trade and Investment Partnership is know, would be the largest ever bilateral trade deal. It could affect not only traditional international trade instruments, such as tariffs and quotas, but also domestic rules and regulations. While aligning some technical procedures on both sides of the Atlantic could lower the cost of exporting to the US and therefore create new opportunities for businesses across the UK to grow and hire, the British public has by in large made it very clear that our public services, our social model and our democratic principles are not up for trade. Labour MEPs have heard this message loud and clear.
The European Parliament is due to adopt a motion in May in which it will lay out what it wants to see – and crucially what it doesn't want to see – in TTIP. This motion can have a tremendous impact on the negotiations. Any trade deal has to be ratified by the European Parliament. The European Commission, which is conducting the negotiations on behalf of the 28 EU member states, simply cannot ignore Parliament's conditions. In addition, while Conservatives and Liberals together make up the largest force in the European Parliament, they are nonetheless short of an absolute majority. So no trade deal can be ratified without the support of the Socialists and Democrats parliamentary group (S&D Group), to which Labour MEPs belong.
Against this backdrop, Labour MEPs have developed a strategy to ensure that EU institutions take up British citizens' concerns. We have drafted strong amendments to reflect all the messages we received from constituents and initiated the first steps to gather the broadest possible support for these amendments, starting with MEPs from our own parliamentary group.
Wednesday the 26th of March was the deadline to table amendments to the draft motion on TTIP in the International Trade Committee of the European Parliament. Close to 900 amendments were tabled, 40 of which at the initiative of Labour MEPs. We got support from every single socialist members of the International Trade Committee to fully exclude all public services, including the NHS, from all chapters of any agreement with the US regardless of how they are funded or operated. Our amendment to oppose unambiguously any secret tribunal for investors, even a reformed one, was co-signed by 66 S&D members from 12 different countries. Our other amendments, all of them supported by influential MEPs from other EU countries, cover a whole range of issues, from defending the highest standards of food safety, to ensuring that the US complies with our labour rights.
We are now entering the second phase of our strategy. Whilst having a united message from Socialists and Democrats is a great first step, the best way to steer the TTIP negotiations in the right direction is to broaden support for our amendments across political groups. We must now try to build a common platform together with European Conservatives, Greens and Liberals, so that the European Parliament as a whole sends a strong message to the European Commission.
In this second phase, citizens' pressure will be the key. By an ominous calendar coincidence, MEPs will be voting on these amendments while UK citizens go to the polls on the 7th of May.This should not however deflect us from our objectives: we have 5 weeks to get rid of the Tories and Lib Dems in London, and 5 weeks to convince them to side with the People in Brussels.
Judith Kirton-Darling is a Labour MEP for North East England
More from LabourList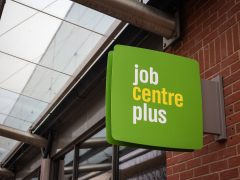 Comment
Beneath the upbeat headline announcements from his Budget, Rishi Sunak's short-termist decisions and inaction spell bad news for…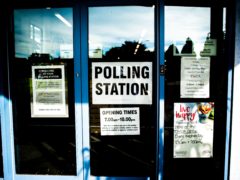 Comment
For many years now, our democratic institutions have been failing those they claim to represent. Recently, the UK…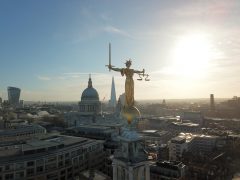 Comment
Just a few months after Labour's 1997 landslide general election victory, the new government published a white paper…