I first realised what a devastating impact the bedroom tax was going to have two years ago when one of my constituents, a woman with a chronic illness, told me that it would leave her with just £18 a week to live on after she'd paid rent and utilities.
I thought I'd see if it was possible to live on £18 – you can watch my video diary here. I spent the week getting gradually hungrier, and on the last day I ran out of food entirely. It is no wonder that since the Bedroom Tax was introduced there has been an explosion of food bank access.
Labour has pledged to abolish the Bedroom Tax as quickly as possible if we win the election. However, if the Tories win in May the average bill over the life of the parliament will be £3,800 and in London this rises to a staggering £5,300.
People's circumstances are of course changing all the time – so all of the 6 and a half million tenants in social housing under pension age are at risk, for example if a child moves out, a member of the household dies, or income falls. Indeed, the government's figures show that one million people not currently paying will be caught if the Tories win again.
We have to get this message across.
In the last two years nearly one million people have been subject to the Bedroom Tax – costing them on average £700 a year. Over half report having to cut down on household essentials and a quarter have had to borrow or go into debt.
When the government introduced the bedroom tax they said it was to give people an incentive to move to smaller units and free up larger homes for families. But only one in twenty has moved to a smaller place in the social sector. This is because there is a shortage of one and two bedroom flats.
When it was introduced there were already 1.7m households on the housing waiting list in England, of whom 870,000 wanted one bedroom flats.
Two-thirds of those paying the Bedroom Tax are disabled or have a disabled person in the family. Quite apart from being inhumane, in 2013-14, local authorities adapted over 42,000 properties for disabled tenants at an average cost of £4,227 and will spend £1 billion on adapting properties between 2011-12 and 2015-16. All this investment in disabled people's living spaces is being fundamentally undermined by the Bedroom Tax, which affects 100,000 people in adapted homes.
The National Housing Federation estimates that 17,500 fewer homes are being built in England every year as a result of housing associations having to divert funding away from building to communicating with tenants about the Bedroom Tax and chasing rent arrears. The Bedroom Tax will have been in place for two years come April. So, rather than easing the housing situation, this policy may well have cost us 35,000 homes we desperately need.
Labour is committed to tackling the fundamental issues by building 200,000 homes a year by 2020. What a contrast with the Tories who penalise the poorest and ignore the consequences.
If you have experience of the bedroom tax which you would be willing to share as part of our campaign, please email [email protected]
Helen Goodman is the MP for Bishop Auckland and is Shadow Welfare Reform Minister
More from LabourList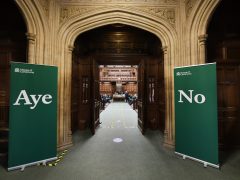 News
The government's minimum service levels bill has passed its third reading unamended, with MPs voting in favour of…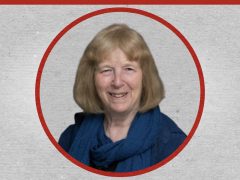 Comment
Labour's ruling national executive committee (NEC) met in the party's new headquarters at 160 Blackfriars Road, further from…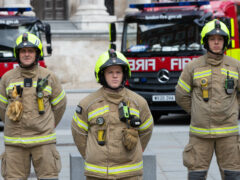 News
The Fire Brigades Union has announced that firefighters will take strike action following a ballot that saw 88% vote…