I was astonished and genuinely outraged (as others have been) at the reported remarks of my MP Conservative George Freeman. When answering questions about the low enforcement and prosecutions for those not paying the minimum wage (under this government, there have only been 9, prosecutions and 162 named and shamed) Freeman talked about this criticism as "practising politics of envy". Stella Creasy MP is absolutely right to call him out , saying this is "the politics of justice ".
When I first heard this on social media, I dug deeper to read his actual words:
"Prosecutions may satisfy the politics of envy, but they are not the best mechanism to drive compliance"(This from the MP who thinks that the hunting ban is unenforceable and wastes police time!)
He also has a statement on his website saying that criticism of him is "scurrilous electioneering ". Pots and kettles?
The contexts of his remarks are equally important, particularly in relation to his own constituency and his Conservative party.
He is not just an MP (on £67,000), but has a ministerial salary on top – some £25,000 or so. Whilst Mid-Norfolk is not the worst off constituency, relative to some other parts of Norfolk , there are many pressures on those in work, those unable to work  and those who work on zero hours contracts and low pay.
The Conservative Party and David Cameron opposed the minimum wage before it was brought in by a Labour government. After all this time its hardly "scurrilous" to raise the issue of the low number of prosecutions for breaking the law (bankers, HSBC anyone?!) , as opposed to those who are penalised and have benefit sanctions for the slightest breach of the laws (i.e. being 2 minutes late for interview ) .
Mid-Norfolk has around 35-37% of jobs paying below the Living Wage and has had an increase of over 30% of those in work claiming housing benefit. Meanwhile, the Mid-Norfolk Food bank use has increased to 2,400 in 2014, up from 800 in 2011. Shameful in this day and age –and on Freeman's watch. I have actually visited the food bank and have volunteered – very humbling and an eye opener – has George Freeman? Come and spend a day with me and meet your constituents.
I suppose I shouldn't have been surprised by his comments – it's not what he says, but how he votes that speaks volumes. He has voted and supported every Government action that makes his constituents worse off, in many aspect of their lives: keeping the bedroom tax, abolishing the EMA for students, putting up tuition fees, reorganising and privatising the NHS (with no mandate to do so), abolishing the Agricultural Wages Board, wage freeze for nurses and doctors. He has also supported the National Planning Policy Framework, the consequences of which, large hostile housing developments ,are there to see across our area, not to mention weakening the amount of affordable housing developers should include.
In his pre Christmas expensive, glossy photo-op brochure, Freeman talked about  how he puts constituents before party. Clearly that's not the reality.
On the anniversary of the Hunting Ban (which he wants repealed), he said we needed to preserve our "traditional way of life ". I think his constituents deserve a decent way of life, and that's what I will strive for if I have the honour and privilege to be elected as the MP for Mid-Norfolk. I will be an MP who is in touch.
Harry Clarke Labour Candidate for Mid-Norfolk May 2015
More from LabourList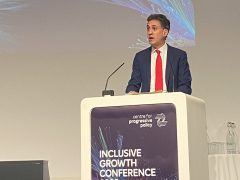 Daily email
With the Tories doubling down on anti-green attacks, Ed Miliband gave Labour's 'green jobs and lower bills' messaging…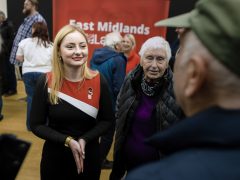 Comment
I was on day four of my honeymoon in Suffolk when I got the call to say Peter…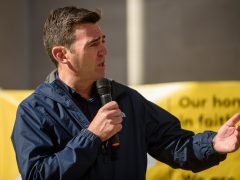 News
Andy Burnham has said "there is an argument for a basic income" and proposed overhauling inheritance tax to…