Monday was an incredibly important day. The Independent Police Complaints Commission (IPCC) announced that it will investigate 14 referrals detailing allegations of corruption in the Metropolitan Police Service (MPS) in relation to child sex offences dating from the 1970s to the 2000s. This marks a major milestone in the investigation into allegations of historic abuse and, as the investigation begins, my thoughts are with the survivors and all those who have been affected by this. It's time that their voices were heard. It's time for justice to be done.
As a former child protection social worker, and Co-Chair of the All Party Group on Child Protection, I'm very conscious of the devastating impact that abuse can have. As a society, we should do everything we can to ensure that justice is done for the survivors of historic abuse, and to ensure that children now are protected. We need to send a clear message that abuse will not be tolerated in our institutions and in our communities. That's why I believe it is the duty of all former police officers, intelligence officers and civil servants to share any relevant knowledge they have with the inquiry.
But is this an easy thing to do? No. Some people will be scared. They need reassurance that, by coming forward, they are doing the right thing, and won't get in trouble. That's why I'm backing Tom Watson MP's petition demanding that the Prime Minister protects police and intelligence officers who give evidence over the alleged VIP paedophile ring in Westminster by giving them immunity from the Official Secrets Act for the purpose of the inquiry.
For too long now, the survivors of child abuse have been let down by the criminal justice system. Having seen Tom Watson MP campaign on this issue for several years, I'm glad that this important milestone has been achieved, and I believe it shows that persistence in the face of media ridicule is worth all the stress. We need more MPs who have the strength of character to stand up to those who abuse their power, who stand up for those who have been let down by the system and do what's right.
If you do one thing today, I'd ask you to take a moment to sign the petition to help protect whistleblowers. As the criminal investigations into alleged historic abuse continue, and the corruption inquiry progresses, I hope that as many people as possible feel able to come forward,tell their story and give evidence. Together, we need to do everything we can to ensure that children are protected and this can never happen again.
Please sign the petition and show that together we will fight to give survivors a voice and do what is right.
Emma Lewell-Buck is the Labour MP for South Shields, a former child protection social worker, and Co-Chair of the All Party Group on Child Protection
More from LabourList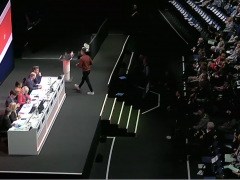 News
Labour passed a number of constitutional amendments, known as rule changes, at its party conference this year. We…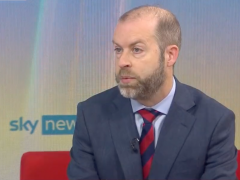 Video
Jonathan Reynolds has denounced the government's economic policy as "unsustainable, dangerous, reckless and a gamble with people's futures"…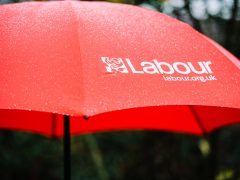 Daily email
YouGov published explosive findings last night. According to the pollster, Labour has a 33-point lead over the Conservatives – which…