A third of Labour's current support comes from voters who backed other parties in 2010, according to new research. YouGov's new polling shows that almost 20% of current Labour supporters backed the Lib Dems at the last general election, while around 8% voted Tory. The remaining few come from smaller parties.
However, the party has also lost support over the past five years. More ex-Labour support has gone to undecideds than anywhere else: a fifth of don't knows this year were Labour voters in 2010. The next biggest loss has been to UKIP, with 15% of that party's support coming from Labour – the biggest party to benefit from Labour's lost votes. Similar shares of the UKIP vote come from the Lib Dems, previous UKIP voters, and the BNP.
Nearly a third of SNP backers were Labour five years ago – while overall this is a smaller number than have been lost to UKIP, the concentration of the loss goes some way to explain the dire straits Scottish Labour currently finds itself in.
6% of Tory voters backed Labour in 2010, roughly cancelling out those votes gained from the Conservatives, and former Labour voters make up 21% of the Green Party support.
Meanwhile, Survation have polled different parties' supporters on their preferred outcomes of a hung parliament.
For Labour, governing as a minority government is the most popular option: 49% of Labour voters want to see the party govern alone, way ahead of the next most popular option, a coalition with the Lib Dems, on 30%. A coalition with the SNP, ruled out by both parties, was favoured by just 21%. Current projections indicate that a coalition between Labour and either of the parties would not be enough to reach a parliamentary majority, suggesting that a minority administration with some support from both may be the likeliest outcome.
Lib Dem supporters are fairly even split between propping up another Conservative Government or backing a new Labour one. 42% prefer working with the Tories, 39% would prefer Labour, and the remaining fifth would rather not see the Lib Dems in another coalition.
SNP supporters would overwhelmingly prefer to see their party in a coalition with Labour than not, by 72% to 28% – despite leader Nicola Sturgeon ruling out a formal deal. Could Scottish Labour use that to claw back some of those SNP switchers in the final weeks?
More from LabourList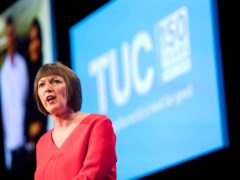 News
Frances O'Grady has a demanded a "pandemic-scale intervention" to combat spiralling energy bills after analysis revealed that annual…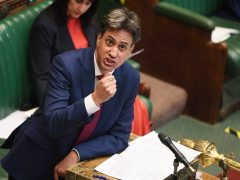 News
Ed Miliband has declared that the Conservatives are "missing in action" on the cost-of-living crisis after the government…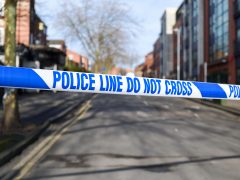 Comment
90 minutes into what felt like the millionth Tory leadership hustings, Rishi Sunak uttered the words of a…