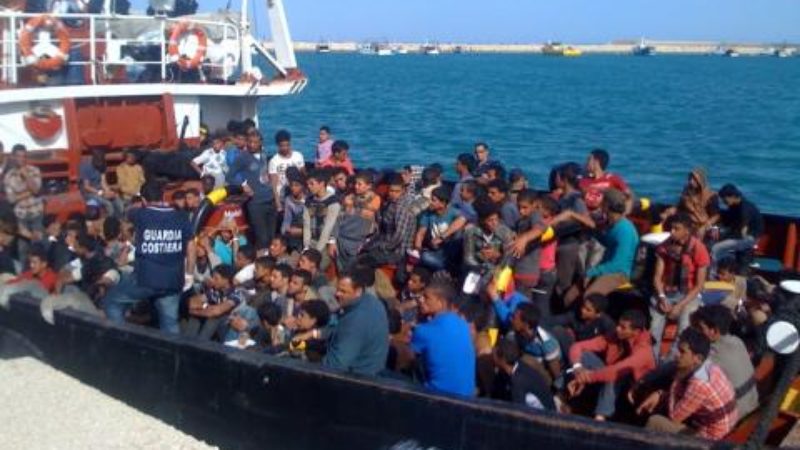 Thousands are drowning off Europe's shores. Yet Europe's Governments have turned their backs. Last year EU leaders from across the continent – including our own – quietly abandoned their humanitarian obligations and shut down search and rescue operations.
Today, EU Foreign Ministers meet in Luxemburg. They need to agree immediate action to target the dangerous trafficking gangs who are sending people to their deaths. But first they must urgently reverse their decision on the boats and restart the rescue. We cannot ignore those in peril on the sea.
700 people are feared drowned off the Libyan coast this weekend. Dreadful stories are emerging – of people locked by the smugglers in the hold, unable to escape, of panicking children unable to swim.
Hundreds more drowned when a boat capsized last week. Over 1500 are now thought to have died crossing the Mediterranean this year alone.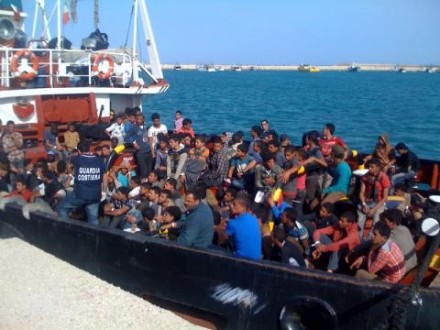 Men, women and children are perishing not far from the beaches and sunny shores where Europeans spend their summer holidays.
Yet what was the response of the EU last autumn? When the Italian Government who were running Operation Mare Nostrum search and rescue operation asked for ongoing EU support to continue, Ministers, including our own, said no. Mare Nostrum has been replaced only by limited EU border patrols.
Home Secretary Theresa May was one of those Ministers who argued in Europe that the search and rescue operations should be stopped as that would deter people from travelling. The Home Office argued in Parliament that rescuing people was "a pull factor" and therefore should be withdrawn. We and many charities strongly opposed this decision in October, and warned that it would fail. The Government's approach is not only wrong, it is immoral.
Those travelling have already proved they are desperate enough or vulnerable enough to risk life and limb in tin can boats and dinghies. Meanwhile the traffickers certainly won't be deterred by lack of rescue boats, as time and again they have already sent people to their deaths. And so it has proved. Since search and rescue was withdrawn, more people have set off than ever.
But more importantly, as Labour argued in Parliament last year, it is simply heartless and inhumane to argue that we should turn our backs and allow some people to drown in order to deter others. As Italy's Prime Minister Renzi said, the "Mediterranean is a sea and not a cemetery".
Why have David Cameron and Theresa May abandoned Britain's long humanitarian tradition by opposing search and rescue? Why have we heard nothing from them since the crisis escalated? Why are they still turning their backs? Foreign Secretary Philip Hammond responded to the crisis yesterday, but still made no mention of search and rescue. Its not good enough. Today they must change their minds.
The Italian government are doing what they can to prevent people perishing, but they just can't do this on their own. The rest of Europe needs to do its bit.
We need a properly funded EU search and rescue operation. Labour will continue to argue for this urgent humanitarian response. And in Government we would press immediately in the EU Council for rapid action to restore search and rescue – launching an EU-backed programme for Italy.
And then we need a plan of action that tackles the toxic mix of Libya's instability and the smugglers and traffickers profiting from death.
Most of the people who travel here are brought over by gangs of traffickers, who charge extortionate amounts for promises that simply don't exist. They cram people into decrepit and unsafe boats knowing they may be sending them to their deaths. We need an EU-wide strategy to end trafficking, including investigations to seize their assets and money, led by Europol, to prevent people starting this perilous journey.
Second, the the EU Council needs a clear strategy to try to stabilise the countries being used by traffickers – especially  Libya – to prevent the gangs operating and sending the boats. And to use our foreign policy and aid programmes to help people in their home countries and regions. The ongoing humanitarian catastrophe in Syria is a major cause too. We need to keep up the support in the region, but we also need the UK to play its part in the separate UNHCR programme which is directly helping the most vulnerable Syria refugees who won't survive in the camps. Shamefully the UK has not signed up and taken only 90 Syrian refugees from the camps over the last year.
And finally the EU needs a long-term strategy for its external border – for countries managing the seas and the land borders to the east. Under the Dublin Convention asylum claims, border and immigration controls rightly need to be addressed in the first country where people arrive – otherwise there are more opportunities for traffickers and criminal gangs operating inside the EU. But the EU countries who manage the Schengen Zone also need to proactively support their shared external border. Though the UK will always be opted out of Schengen, we should also be arguing for the right reforms and support for the countries managing the external border.
After the dreadful tragedy this weekend, there are signs now that France, Malta and other countries are joining Italy's call for action. Let Britain be one of those at the Foreign Minister's meeting in Luxemburg today arguing for us to stop further tragedies. David Cameron and his Ministers need to stop turning a blind eye and speak out.
Throughout European history countries have faced choices over whether and how to help those in peril or facing persecution. Foreign Ministers face that choice again today. They must act not turn away.
Yvette Cooper is the Shadow Home Secretary
More from LabourList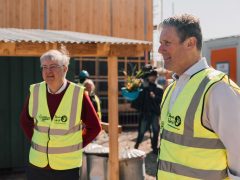 News
Mark Drakeford, the Labour leader in Wales and First Minister of Wales, has called for internal party reforms…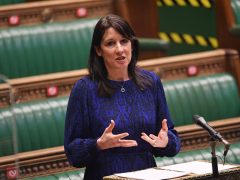 Comment
Rachel Reeves put some more flesh on the bones of Labour's economic policies today. While we await Boris…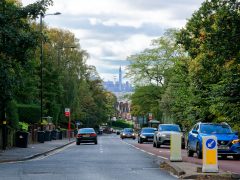 News
Labour has set out its selection timetable for choosing a new parliamentary candidate in Birmingham Erdington ahead of…