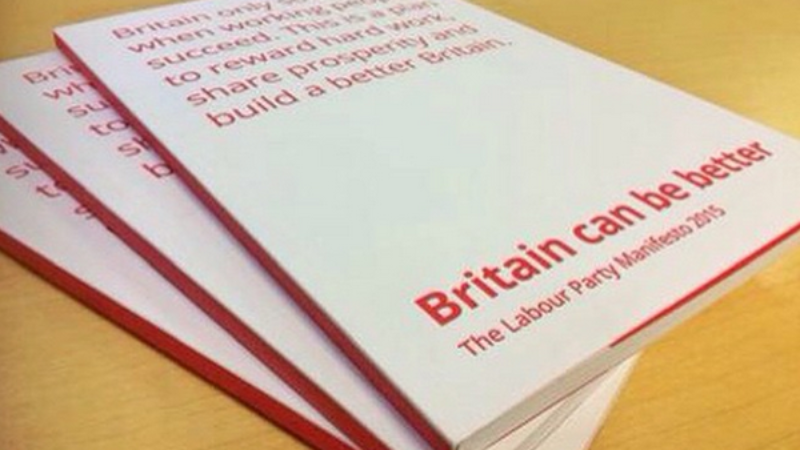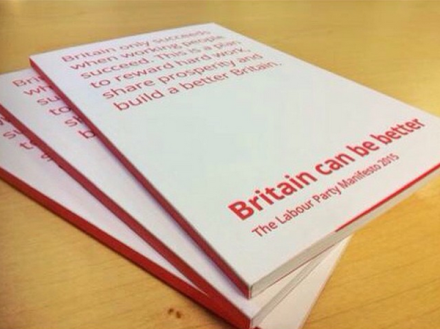 This week has been manifestos galore. UKIP, the Tories, the greens, the Lib Dems – they all launched their manifestos. But Labour kicked off this frenzy, launching theirs on Monday in Manchester (which was then followed by the BAME manifesto on Tuesday and the Women's Manifesto on Wednesday).We asked LabourList reader which of the new policies announced in the manifesto, they thought was best.
Labour's pledge to raising minimum wage to more than £8 by 2019 got the highest amount of support, with 40% of the vote. This is slightly different from the party's pledge until now on this issue. Previously it read the minimum wage would be £8 by 2020. Now it's that it'll be above this, a year earlier than originally stated.
Although this isn't likely to be a big enough shift for those who wanted Labour to go further on this issue, it is a change nonetheless.
Their Budgetary Responsibility Lock – which dominated the first page of the manifesto – garnered 22% of the vote.
Labour's pledge to introducing a National Primary Childcare Service (which would guarantee primary schools to provide childcare from 8am to 6pm). 15% thought this was the best new announcement.
Labour's promise to protect tax credits and their rail fare freeze received a similarly small amount of support as the best announcement (at 8% and 7%) – roughly on par with don't know (7%).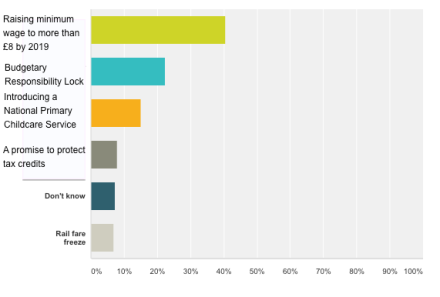 We also wanted to know what reader thought of Labour's manifesto overall (where 1 is the lowest and 10 the highest). The reception is undeniably positive 32% of people gave it an 8, followed by 19% who said 7, 13% who gave it a 9 and 10% gave it full marks.
The further down the scale you go, the smaller the percentage is 8% of people respectively gave it 6 and 5, and for the rest, the percentages matched the ratings (4 – 4%, 3 – 3%, 2 -2% and 1 -1 %).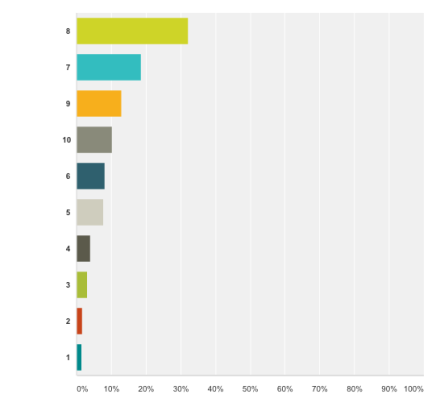 Finally for our rotating question, we asked what our readers thought the outcome of the general election would be. A majority of people (59%) think Labour will be the largest party while a more optimistic (perhaps unrealistically so considering Scotland) 17% think Labour will win a majority.
Even less think the Tories will be the largest party (14%) and only 2% think the Tories will win a majority. Meanwhile with polls so close and 8% say they simply don't know.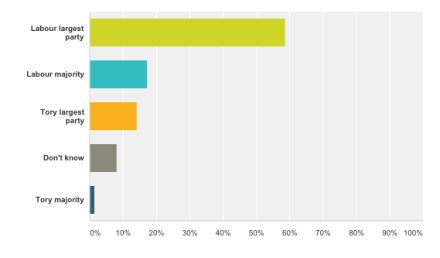 More from LabourList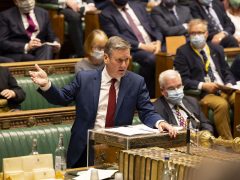 News
Keir Starmer has said the government is now "collapsing" following the resignations of Sajid Javid and Rishi Sunak,…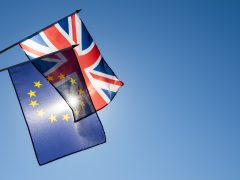 Comment
The six-year anniversary of the Brexit referendum has been marked by a slew of reports and polls on…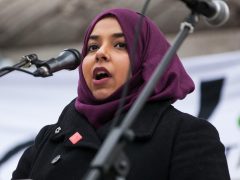 News
Poplar and Limehouse Constituency Labour Party (CLP) has voted for a full selection process amid allegations of a…