Labour are unveiling their policies for Black, Asian and Minority Ethnic (BAME) people in Leicester today. This event, spearheaded by Sadiq Khan, will be overshadowed by the excitement over the Tory manifesto, as commentators pick which policy will disadvantage the poorest the most. However, this document is worth your attention because it goes some way to address racial inequality while also showing how much further we need to go.
There aren't any new announcements in this document but one of the most clearly detailed policies is Labour's promise that 3,200 BAME young people will benefit from their Jobs Guarantee Scheme (exactly what percentage of the scheme's recipients this will amount to remains to be seen). This is in response to back of stats released earlier in the year, which showed that since 2010 there's been a 49% rise in unemployment among young people of colour. In much the same vein, Labour are pointing out that their commitment to raising the National Minimum Wage to at least £8 by 2019 (though they could go further on this one) and their decision to "clamp down" on zero hours contracts will also benefit BAME people, who are more likely to be in low paid, insecure work. 
The other string on the party's bow comes in the form of a cross-government race equality strategy to "drive progress across every area of government". Paired with the party's pledge to make sure that public services are more representative (through  quotas for senior civil servants and legal requirements over police recruitment), this is a step in the right direction to undo the racism entrenched in British society.
The manifesto, then, highlights and tries to address the fact that while there is no shortage of BAME people among the poor and disadvantaged, the same can't be said of the higher echelons of society. The truth in this statement is clear when you look at the statistics: last year only three black people were accepted to train as history teachers, as few as 0.4% of university professors are black, in 2011 there were only 5.1% of judges were people of colour and only 4.1% of MPs in the last parliament were from minority ethnic backgrounds (the Labour party itself isn't representative and has come under criticism recently for not fielding enough minority ethnic candidates in winnable seats). 
The point that this manifesto doesn't touch upon is that the state of play is even worse for women of colour. Think for a moment why there isn't a woman launching this manifesto alongside Khan (who'll also be joined by Ed Miliband) – part of the answer, as the women's campaign launch reminded us, is there's not a single woman of colour in Ed Miliband's cabinet. The same problem exists in so many professions; step into any media gathering as a woman of colour and you'll instantly feel out of place. Unfortunately, there's a vacuum in the manifesto when it comes to the double discrimination women of colour face in society.
However, this isn't the only omission in this manifesto. Labour are yet to fully realise that quotas and jobs can't be the only tools used to chip away at our extremely unequal society. In a world where success is all too often seen as white, we also need a change in mindset.
This is, undeniably, difficult to achieve but it should all begin at school. There are few BAME role models on the curriculum. Under Michael Gove and Boris Johnson in the capital (who cut funding for Black History Month from £132,000 to £10,000) this country's past has been distorted as black history has been subtly eroded from the curriculum –  the Macpherson report advised the contrary. Labour should reverse these coalition policies, and scrap the idea of 'tolerance'. This word, too often found in discussions about racism and that also takes centre stage when it comes to teaching 'British values', suggests someone should be put up with, in spite of their difference. The result is that it subtly reinforces racist ideas of the 'other' and forms a society in which people of colour are discriminated against on a regular basis.
Despite this, Labour have some substantial policies and it's laudable that the party have again chosen to have a manifesto for people of colour. These successes are arguably down to the work of senior politicians like Khan but also long-time race equality campaigners, who have lobbied political parties for decades. Their achievements should not be diminished, yet neither should we stop there – more needs to be done to value people of colour, in a world where success and worth is so often seen as having a white face.
Update: Shabana Mahmood and Seema Malhotra will be speaking at the launch of the manifesto.
More from LabourList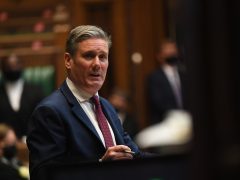 News
The Labour Party is preparing to make several significant policy interventions on the economy to combat the rapidly…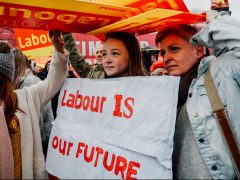 Comment
This summer marks the rebirth of a national Labour students organisation. Its predecessor, marred by factionalism and disagreement,…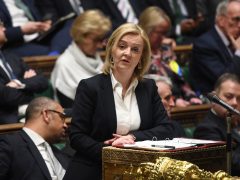 News
Angela Rayner has accused Liz Truss of "aiding and abetting" Boris Johnson's attempts to "dodge scrutiny" after the…