The Labour party will tomorrow reveal details of a Tory plan to cut the number of nurses in the NHS immediately after the general election.
Andy Burnham, Shadow Health Secretary, will publish the full details of this plan and he will say that it shows the difference between Labour's fully-funded plan for the NHS and the Tories' empty policies.
The figures show the number of NHS nurses who will lose their jobs if the Tories win in May –  Health Education England's (HEE) Workforce Plan for England 2015/16 say trusts think they will be employing nearly 2,000 fewer nurses over the next four years And that this is "mainly driven by affordability".
As it stands, surveys and data show that the NHS is understaffed and that there aren't enough nurses on each ward. The document details how the Government has hastily attempted to hire more nurses to reverse the huge nursing cuts that happened during their first three years they were office. HEE have said that hospital trusts needed 4,000 more nurses this year just to meet NICE guidelines, which says that vacancy rates should be kept down to 5%.
Alongside this information, Labour is also publishing analysis which shows that the number of nurses per million population has dropped from 5,324 in September 2009 to 5,172 in September 2014.
Before he discloses the full information of these plans, Burnham has said:
"[they] show the NHS simply cannot take five more years of David Cameron. He is saying one thing in public but drawing up plans in secret to cut nurses. It is clear the Tory NHS promises have an expiry date of May 8th stamped on them.
"Hospitals are already at their limits and staff are working wonders, but this plan will push them over the edge. It proves David Cameron's promises on the NHS can't be trusted. 
"Labour has set out a better plan to invest £2.5 billion extra each year – on top of Tory spending plans – paid for by a mansion tax on homes worth £2 million, to fund 20,000 more nurses and 8,000 more GPs."
More from LabourList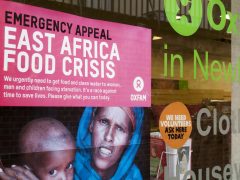 Comment
Someone in East Africa dies of hunger every 48 seconds. This is the result of the imperfect storm…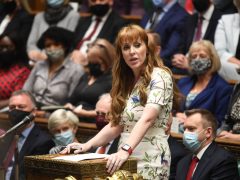 News
Angela Rayner has accused Boris Johnson of "watering down the rules to save his own skin" after the…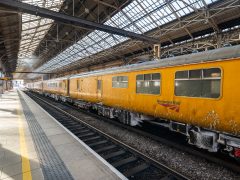 Comment
Network Rail, the company that owns and maintains Britain's railway infrastructure, has recently announced plans to cut over…