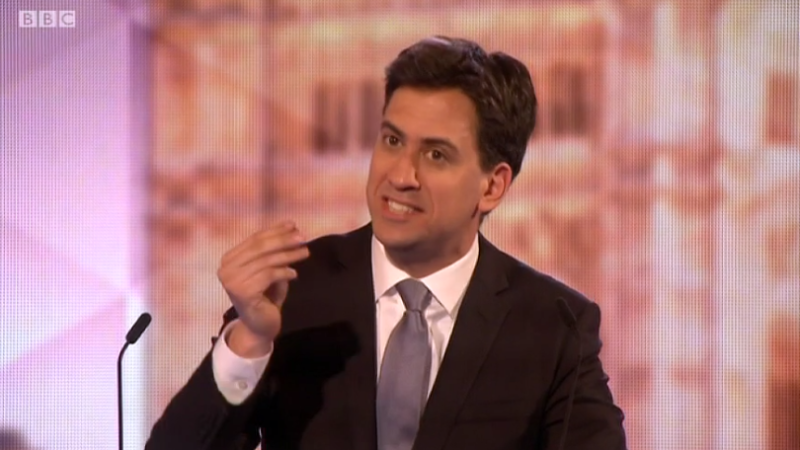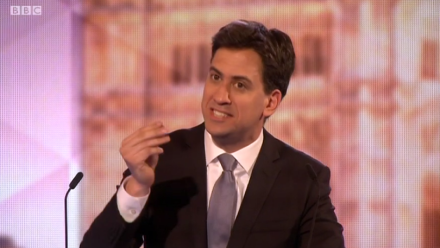 For weeks I've been saying that I thought it was a mistake for Miliband to appear in tonight's "challenger debate". I thought the risk of appearing on stage with four parties who explicitly want to take votes from Labour – without the opportunity of taking on his real opponent in this election David Cameron – was too great.
But when I'm wrong, I'm happy to admit it. Miliband performed well tonight, setting out clearly and coherently an acheiveable vision for a different kind of Britain. Whilst the others rode in on their hobbyhorses, Miliband was the only potential Prime Minister on the stage, and it showed.
That's not to say that Sturgeon, Wood and Bennett didn't land some (very clearly co-ordinated and scripted) blows on the Labour leader. There was always a risk that the three of them would gang up on the Labour leader and that was the case tonight. But they didn't do so particularly effectively, and Miliband was able to present himself to the country as an effective alternative to David Cameron. By doing so – and challenging the other challengers, without ceding ground or compromising what he's committed to – he may have given those wavering voters considering a dalliance with the smaller parties cause to look again at Miliband.
As I write this, we still haven't seen any polling on tonight's debate. It may well show a good result for Nicola Sturgeon, but it's easy to get applause when you're offering the moon on a stick, delivering by a phalanx of unicorns. It's much harder when you're trying to make a pitch to be Prime Minister. And as for her cheap attack on Miliband that implied he won't fight the Tories – well Miliband has fought the Tories every day of his political life. Sturgeon? She's just fought the UK every day of her political life. These distinctions matter.
Speaking of the Tories – the real loser tonight was David Cameron, who by failing to turn up and defend his record meant that his government was the oft mentioned ghost in the room. Both at the start and the end of the night it was Cameron who Miliband turned his guns on – and no amount of desperate spinning afterwards from Tory ministers afterwards will be enough to convince anyone that dodging tonight's debate was an error on his behalf. In addition to Miliband, Farage – who made a desperate play to the hard right of the Conservative voting block – may be the main beneficiary of that decision, despite his poor personal performance.
Miliband was far more willing to go for Farage tonight than he had been in the ITV debate, but there was a missed opportunity. He could and should have gone for the UKIP leader on immigration. After all, he's the son of immigrants – the applause that went Sturgeon's way for slapping him down should have been his. After all, you're more likely to be treated by an NHS doctor or nurse from overseas than you are to be behind an immigrant in an NHS queue. And – sidebar – Nigel Farage is so disinterested in the facts that he thinks everything north of Hadrian's wall is Scotland. Northumberland begs to differ.
So a good night Miliband. Probably not a game-changer, but certainly a strong performance that will boost the momentum the Labour campaign has had in recent weeks.
It's still – to use a phrase I've strictly avoided in this election so far – game on…
More from LabourList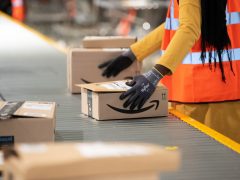 Comment
Our brilliant NHS and GP staff, scientists, lab technicians, nurses and volunteers are giving the whole country some…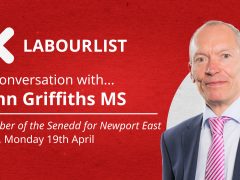 Video
Join us at 5pm on Monday, April 19th, for our latest 'In conversation with…' online event with LabourList…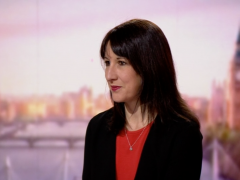 Video
Andrew Marr Show Rachel Reeves, the Shadow Chancellor of the Duchy of Lancaster who leads on Tory cronyism…