With one month to go until polling day, the Tory campaign has already taught us a lot about their plans for the future of our country. Below are some key things we have learnt about the Tories.
Tories have extreme spending plans
The Tories want you to think they have a measured plan to balance the books, but their budget dramatically failed. The fact is, in the next three years the spending cuts are faster per year than any year of the last parliament and in the next three years there will be deeper spending cuts than in the last five years.
Don't take my word for it, the Office for Budget Responsibility described Tory plans as a "sharp acceleration" in the pace of cuts to public services.
No matter that the Tories say, five more years of David Cameron represents a threat to our living standards and public services.
The Tories won't admit where their £12 billion of welfare cuts will come from, but after this press conference it's now clear middle income families are in the firing line. George Osborne repeatedly refused to rule out rolling child benefit into universal credit. This would mean 4.3 million families losing over £1000 a year, according to the independent Institute for Fiscal Studies.
Tories want you to think they will protect and invest in the NHS – but they will put it at risk
The Tories' Budget totally overlooked the NHS – George Osborne mentioned Agincourt more times than the NHS – but the spending plans outlined in the Budget put the NHS in peril.
The consequences of the Tories' plans are so extreme as to make them impossible to deliver while maintaining current protections for areas such as the NHS. The Tories simply won't be able to deliver cuts of this scale without cutting the NHS. Other countries who have cut on the scale planned by the Tories have cut healthcare over the same period.
The Tories want people to think they will ring-fence NHS spending and increase investment, but promises on the NHS are unbelievable, unfunded and with their plans undeliverable.
Repeating broken promises – GPs (is going backwards and no new ideas)
At the last election, David Cameron promised to open GP surgeries seven days a week but the reality is that millions more patients are unhappy with opening hours. Funnily enough, he's promising the exact same thing again in this election.
One of Cameron's first acts as Prime Minister was to scrap our guarantee of an appointment within 48 hours.
One of the old adages remains true: you can't trust the Tories with the NHS.
David Cameron can't defend his record
Already we can say with some certainty that this election campaign will be remembered for David Cameron ducking a head-to-head debate with Ed Miliband.
We saw why in the first TV leaders' interviews. He could not defend his record on the NHS, admitted he had broken his promises on immigration and was taken apart on his record of overseeing a boom in Zero Hours Contracts.
In the only debate to feature David Cameron, he became the 'invisible man', unable and unprepared to defend himself.
Tories have a secret pan to raise VAT
When it comes to increasing VAT the Tories have form. Before the last General Election in 2010 both David Cameron and George Osborne promised they had no plans to increase VAT. Geoffrey Howe and Norman Lamont have done the same thing.
Now, the Tories' planned spending cuts are so extreme and risky that they will be forced to raise VAT, and their history of doing so means their denials will not be believed.
Tories have a secret plan to cut the top rate
Today, Theresa May has become the latest Cabinet Minister to reveal the Tories' plan to give another tax cut to millionaires. The Home Secretary is the fourth Cabinet Minister who will not rule out another tax cut for those at the top, refusing to answer the question at least six times on Sky this morning.
After five years during which they have prioritised a privileged few while working people pay more, for example through their decision to raise VAT, it is the Tories who have questions to answer over their tax plans.
Tories are gearing up for a pact with UKIP
David Cameron has gone from calling Nigel Farage's band a party of "fruitcakes loonies and closet racists" to yesterday saying that his party was the natural "home" for UKIP supporters. Now he and his Cabinet Ministers will not rule out working with UKIP after the election, but have refused to do so.
A deal is what the Tory party wants, what Nigel Farage wants, and, increasingly, what it seems David Cameron is planning for.
If we were to sum up these lessons, we see that there is only one party which has a better plan for a better future.
Jon Ashworth is a Shadow Cabinet Office Minister and Vice Chair of Labour's General Election campaign
More from LabourList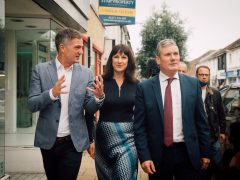 News
Keir Starmer has called on the public to support small businesses by shopping locally and stressed the importance…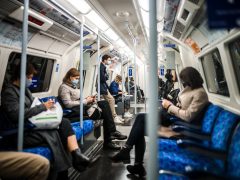 Comment
He may have once been the mayor of London, he even represents a London constituency, but Boris Johnson…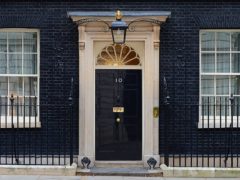 News
Labour MP Barry Gardiner has written to the Metropolitan Police commissioner urging her to investigate reports that Christmas…