This looks like being one of the closest and most unpredictable General Elections ever. A handful of votes (Labour's smallest winning margin in 2010 was just 42 votes) in a few seats could decide whether we have a Labour Prime Minister after 7 May.
These are my tips for the specific constituencies around the regions where the result will be so tight that the ground campaign – Labour's volunteer leafleting and canvassing and our Get Out the Vote operation on Polling Day – will have a decisive impact on who wins the seat and therefore who forms the next government:
Ilford North. Former NUS President and Deputy Leader of the local Redbridge Council, Wes Streeting, is waging an incredibly professional and hard fought campaign to overturn a Tory majority of 5404. Demographic change in this outer-London seat is helping Labour.
Harrow East. One of Labour's new BAME women candidates Uma Kumaran needs to overturn a 3403 Tory majority in a seat that is probably the most ethnically mixed of any currently Tory constituencies. The latest poll by Lord Ashcroft had Labour winning here whereas the previous poll he conducted had the Tories ahead.
Milton Keynes South. Another former NUS President, locally raised Andrew Pakes, is having his second crack at winning a Milton Keynes seat. He needs to overturn a Tory majority of 5201 in an archetypal New Town seat.
Reading West. The stronger half of Reading for Labour, held by Martin Salter throughout Labour's time in power. Part of the electorally volatile M4 Corridor. Now Victoria Grouleff needs to overturn a Tory majority of 6004. This is where I am going to do most of my phone canvassing for the rest of the campaign as my own CLP of Oxford East is twinned with it.
South Thanet. I've just got back from two weeks there as I hail originally from East Kent. This is a quirky and knife-edge  three-way fight between a Tory (they hold the seat but the incumbent MP has stepped down), UKIP leader Nigel Farage and Labour's young and dynamic local councillor Will Scobie. The latest opinion poll put all three parties within 2% of each other.
Kingswood. At the Bristol end of the M4 Corridor, covering suburban areas east of the city boundary. I worked in this seat as a student in the 1992 election when Labour gained it, but adverse boundary changes mean Labour's Jo McCarron has to overcome a 2445 Tory majority and a spirited Tory defence.
Thurrock. Another three-way marginal where anything could happen between the incumbent Tories, Labour and UKIP. On paper former Ed Miliband adviser Polly Billington faces a Tory majority of only 92 but the UKIP impact on this South Essex seat means any one of the three parties could win.
Loughborough. Probably the tightest race in a region, the East Midlands, known for its electoral volatility. Held by the only Tory Cabinet Minister with a marginal seat, Education Secretary Nicky Morgan, the Tories will be desperate to save her. The majority Labour's Matthew O'Callaghan must overturn is 3744 in a seat that is something of a microcosm of the nation in its varied composition.
Halesowen & Rowley Regis. The epitome of the outer West Midlands swing seat, the Tory majority is 2023. Labour's candidate is Stephanie Peacock who grew up and lives locally but has a national reputation as a campaigner following her time as Youth Rep on the Labour NEC. This is where I will be helping on Polling Day.
Vale of Glamorgan. I remember this seat to the south of Cardiff going Tory by only 18 votes in 1992. It is a bellweather that seems to always pick the largest party nationally due to its divided rural vs urban demography. Labour's Chris Elmore needs to overturn a 4307 Tory majority.
Pudsey. A suburban seat between Leeds and Bradford, Pudsey came out as a statistical dead heat in the most recent local opinion poll by Lord Ashcroft. Labour's candidate is local lawyer Jamie Hanley, who also fought it in 2010. This time he needs to beat a Tory majority of 1659.
Rossendale & Darwen. This Lancashire constituency is typical of the heavily owner-occupied small towns on both sides of the Pennines which are electorally very volatile. Labour's Will Straw needs to demolish a Tory majority of 4493.
Every Labour seat in Scotland. The apparent differentially high swing to the SNP in safer Labour areas means that all 41 Labour seats in Scotland are in play. Every one of them could be won, but every one of them could also be lost. Much will depend on how well the individual candidates and local parties have adapted to a newly highly-competitive local environment.
More from LabourList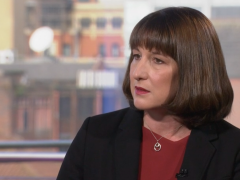 News
Rachel Reeves has argued that banning emergency service workers from going on strike is the "wrong solution to…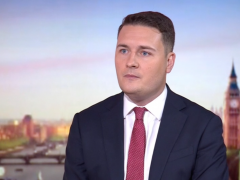 News
Wes Streeting has pledged to maintain key standards for patients and argued that targets are "vital" to ensure…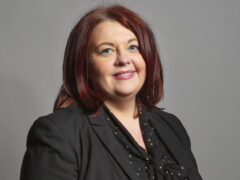 Comment
"We've had 12 years of a Conservative government who, quite frankly, are failing the people of this country…