I'm sure you've heard a million stories about the damage the Tories have done to the NHS. Here's another one to add to the list.
Tory reforms have made the system so chaotic that thousands of healthy patients are stuck in hospital every day when they should be somewhere else.
A key part of making the health and social care system work properly is making sure people are where they should be. If they need to be in a bed, they should be in a bed. The same goes if they should be at home.
If a patient stays in a bed for even a day too long that means someone else can't use it. It also means that patient is at hospital rather than at home.
It is a huge waste if someone is well enough to go home but can't because there is nowhere for them to go. Unfortunately, this happens regularly to older people who don't have adequate social care to look after them. And this is happening a lot more than it should because of harsh Tory cuts to the local authorities responsible for social care budgets.
These patients are sometimes cruelly called 'bed blockers' when they are actually victims of a system blocked up by the Tories.
So how many wasted bed days have been wasted since the Tory reforms came into force on 1 April 2013?
According figures uncovered by Shadow Minister for Health Liz Kendall, it's 1.9 million. Yes, 1.9 million days that healthy people were stuck in a bed with nowhere to go!
This is an astonishing figure. It's the equivalent of 5,000 years. Stonehenge didn't even exist 5,000 years ago.
So that's 5,000 years of time that NHS patients couldn't get a bed they needed. That's 5,000 years an older person was kept in hospital even if they were well enough to go home. 5,000 years of people not being able to spend time with their families.
It's a scandalous figure. It's so shocking that even The Sun, which is spending every waking moment attacking Labour and lauding the Tories, couldn't ignore it.
It's not only a time cost to this, there's a financial cost too. With each excess bed day costing £275 this means more than £500 million has been wasted in the last two years alone. That is money the NHS badly needs.
Only a Labour government will change this. It will create a health service that puts people first. Another five years of Tory mismanagement doesn't bear thinking about, so do what you can to make sure that doesn't happen.
More from LabourList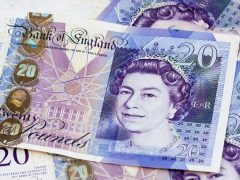 Comment
As the cost-of-living crisis bites, Labour needs long-term structural answers to growing inequality. Basic income provides such an…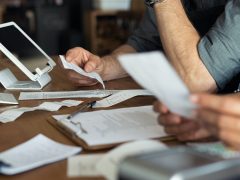 News
Half of 'Red Wall' voters would be more likely to vote Labour in a future general election if…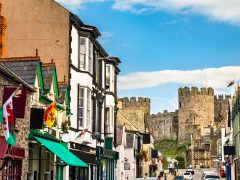 Comment
The headlines are straightforward: Labour gained 68 seats, the Independents gained six seats, the Lib Dems gained ten…