Since last night we've had three polls, all of which tell a different story:
ComRes  LAB 35% (+3), CON 35% (-1), UKIP 11% (+1), LDEM 7% (-1), GRN 6% (+1), OTHER 6% (-3)
YouGov LAB 35% (+1),  CON 34% (-1), UKIP 12% (NC),  LDEM 9% (NC),  GRN 4% (-1)
Ipsos Mori LAB 30% (-5),  CON 35%(+2), UKIP 10% (NC), LDEM 8% (+1), GRN 8%  (NC)

Not only do these polls all tell different stories, but there are different levels of volatility in their numbers. ComRes for example went from a healthy Tory lead to a tie in the past week. Ipsos Mori went in the opposite direction, from a small Labour lead to a significant Tory lead. Now possible – likely even – that even in this tight election there could be swings from one party to another. But it's not possible that both ComRes and Ipsos Mori can both be right at the same time. Meanwhile, YouGov swings back and forth between tiny Labour leads, tiny Tory leads and a tie.
Except…both Labour and the Tories are within margin of error of around 34% in the majority of recent polls. There's clearly a difference between the different methodologies of different polling companies, and there are also clearly differences between online and phone polling. We can probably deduce from which pollsters and methods have done better in the past that the Tories may now be a point or two ahead. But it's impossible to say that with any certainty (it could be more, or less, or a small Labour lead). And that's before we take into account the difference between the Labour ground operation and the (lack of?) a Tory ground operation.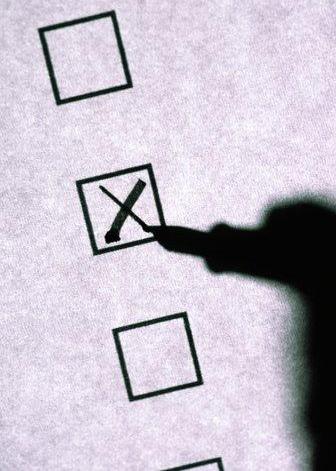 And then when you look at the constituency polling (whether Ashcroft's targeted polling or the broader polling of numerous marginals) the picture becomes murkier still. What seems to be clear is that we'll have a hung Parliament, and that the SNP will gain many seats. Everything else is degrees of conjecture now.
Or to put it another way, unless there's a concerted and consistent swing towards one party in the final week (perhaps the "crossover" that Crosby promised the Tories but which hasn't clearly appeared yet) all we know is that what happens on the day will matter immensely.
More from LabourList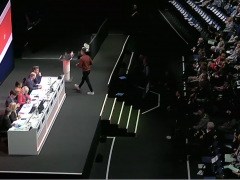 News
Labour conference has passed motions expressing support for an increase in funding for defence manufacturing to ensure that…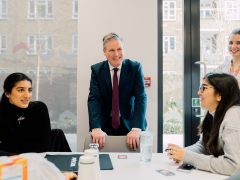 Comment
What a difference year makes. After delivering an optimistic vision for green, technology led growth in Brighton last…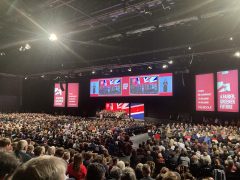 Comment
The mood in the conference hall this afternoon was markedly different to 2021, when Keir Starmer was heckled…