Well that was an unmitigated disaster.
Last Thursday wasn't the re-run of 1992 that some had feared, it was far worse than that.

In 1992 we were moving forwards but failed to go far enough. Kinnock made a net gain of over 40 seats, not the net loss of 26 we experienced in 2015. In 1992 we moved a lot closer to the Tories in almost all the seats needed to form a majority, with many swings of over 5%. This time our performance in Tory held marginals only reached 3% in a scattering of places, in many seats the Tories increased their majority, and they snatched a number of seats we had held in 2010. This is quite apart from the wipeout in Scotland which leaves us without one of the historic pillars of the Party and with no easy prospect of recovery there, as all but a handful of the 40 seats we lost now have SNP majorities of over 10,000. The result in Wales needs some real scrutiny but is being overlooked because of Scotland – the Tories held all their marginals, snatched Gower and Vale of Clwyd off us and ran us close in a number of other seats.
The similarity with 1992 is that we didn't have an extreme policy platform to destroy us as in 1983 or 1987. We ran on a decent, moderate social democratic platform in 1992 and 2015 and discovered the limits of the electoral coalition that can inspire. It wasn't what was in our manifesto that was the problem, it was what was missing. We offered great stuff to 31% of the population and then got comprehensively outbid in our offer to the next 9% who decide the outcome.
This catastrophe was despite us being handed the greatest electoral bonus of modern political history with the collapse of the Lib Dems. This gifted us almost all the English and Welsh seats where we had been second to them. It also sent a huge block of votes in our direction, but the distribution of these votes was of very little help as it seems to have added 10,000 to our majority in inner city seats we already held, which in First Past the Post elections is decorative and nice for the individual MPs benefitting but about as useful as a chocolate teapot.
Our performance in London was almost what was needed nationally to get somewhere near victory. This reflects excellent organisation and high membership – we were able to deploy 400+ activists on polling day in each London key seat when we could only field 150 in many outside London.
But it also reflected the coalition we had chosen to assemble nationally. The lamentable 35% strategy envisaged scraping together a coalition of Guardian-reading liberals many of whom had hated our previous government, ethnic minority voters and people on benefits who had been on the receiving end of Tory austerity and welfare reforms. In London where these three groups are increasingly large segments of the electorate, this was enough for a great result. Outside London and Guardian-land seats like Hove and Cambridge these groups of voters are simply not numerous enough in marginal seats for us to win.
Even in London we threw away a block of three marginal seats (Harrow East, Hendon and Finchley & Golders Green all stayed Tory despite excellent campaigns) and saw Hampstead & Kilburn stay marginal because we had needlessly and comprehensively alienated many Jewish voters by abandoning our carefully balanced position on the Middle East to appear to take sides by using highly emotive language to condemn Israel during the Gaza war, being dilatory in the extreme in condemning the subsequent rise in antisemitic incidents, and supporting a wholly unnecessary and divisive parliamentary vote on unilaterally recognising Palestinian statehood.
A crucial chunk of voters whose support we need to win in future read the Sun or the Mail not the Guardian, and are not poor or young or from a minority background. In the suburbs and middle sized towns that make up most of the swing seats between Labour and the Tories this is even more the case.
We had nothing to offer to these ordinary people, who had happily voted Labour in 1997, 2001 and 2005, to persuade them to take the risk of changing government.
We were unable to explain why we should be any more trusted with the economy than in 2010.
We failed to understand that most ordinary swing voters if in work and in good health have either not been affected by austerity or actively welcomed a bit of belt tightening by the public sector.
Any good Marxist will tell you that the primary determinant of electoral behaviour is personal material self interest. We seemed to ignore that and assume there would be enough altruistic people in the middle to top-up the base of poorer voters our policies would have benefitted. There aren't. Into this vacuum stepped the Tories with retail policies that whilst in many cases bad policy were very politically appealing. For instance, if you live in a housing association house and the Tories say you will be able to buy it at a discounted rate while Labour earnestly tries to explain why this is bad for people poorer than you, you are obviously going to vote Tory. Their childcare and inheritance tax policies were also no-brainers for the voters benefitting. This kind of policy didn't just impact the voters directly affected, it sent a signal to many other voters that the Tories were about aspiration and we were against it.
It wasn't just our policy package that didn't speak to swing voters, culturally we find it almost impossible to connect with them. Our leading politicians, MPs, councillors and members increasingly look and sound like a particular cultural milieu that is deeply alienating to the kind of normal people we need to win over. Basically we look and sound like Guardian-land. When voters have legitimate concerns about abuse of the welfare system we react sniffly, dismissing their own lived experience as prejudice. We have at least started to accept concerns about immigration are legitimate and not bigotry, but we have a long way to go on regaining trust when they know it was us that allowed early mass movement from Central and Eastern Europe.
I never got any sense from our campaign that we liked or cared about the median voter in the key seats, the family in work, in good health, with a mortgage, working hard and trying to do better. Our 35% strategy didn't include seeking any switchers direct from the Tories so we didn't get any.
In the absence of us seeming to want back anyone who had gone from Labour to Tory in 2010, those of this group who had become angry with the Tories, plus the most culturally alienated segment of our 2010 working class core vote, went somewhere else, to someone who did seem to want them, to UKIP. Exactly as warned during late 2014 UKIP ended up doing far more damage to Labour than to the Tories who were able to squeeze back some of their lost support. Look at the loss of Southampton Itchen or Plymouth Moor View to the Tories, both directly attributable to our loss of support to UKIP. Influential voices at HQ ignored the threat, actually welcomed UKIP's impact, until it was too late.
I am proud of my decision to support Ed Miliband in the 2010 leadership election. In the campaign we saw the qualities of a man who would have been a fantastic PM.
Ed's efforts to keep Labour united were the right thing to do.
His broad strategy of trying to turn the page on New Labour, which by 2010 was sadly a discredited brand, was correct. Anyone who thinks that this defeat somehow wipes the slate clean and we can just hit rewind to 2007 is delusional.
The tragedy is that there were many people involved in Ed's leadership campaign who were progressively sidelined because they wanted him to take the difficult political steps necessary to build a winning coalition. They told him he had to get Tory switchers. They told him UKIP was a threat to Labour and he needed to appeal to UKIP voters. They urged a 40% strategy not a 35% one. But the circle of people around Ed who told him what he wanted to hear and kept him in his idealistic comfort zone won out. These are good people, decent people, with a beautiful vision for the country, but no practical experience of the hard maths of winning elections, and it showed.
So Ed's leadership campaign strategists Polly Billington and Marcus Roberts got sidelined for telling the truth about what was happening on the ground where they were fighting UKIP. MPs who tried to privately offer constructive criticism found they couldn't get meetings with the leader again. Those of us who said Labour should be trying to get 40% of the vote, or trying to win the Rochester & Strood by-election, were treated as disloyal. Tom Watson ended up running round the country as a sort of super-canvasser when he should have been running the campaign. And the Party's General Secretary Iain McNicol, who understood all of this, believed in Ed but saw the flaws that needed to be addressed, was removed from control of the General Election strategy in a public coup that was an insult to his office and the authority of the elected NEC who appointed him.
The road back from this will be longer and steeper now. We may be looking at 10 more years in opposition. We will need to build a coalition broad enough to win even if the Tories bring in boundary changes that set us back even further, and even if Scotland leaves the UK and those 41 previously Labour seats are lost forever. It did not have to be this way, but now it is.
More from LabourList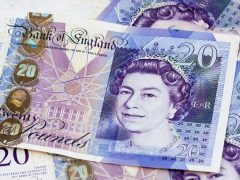 Comment
As the cost-of-living crisis bites, Labour needs long-term structural answers to growing inequality. Basic income provides such an…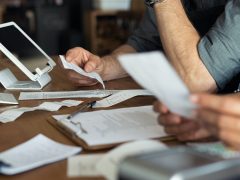 News
Half of 'Red Wall' voters would be more likely to vote Labour in a future general election if…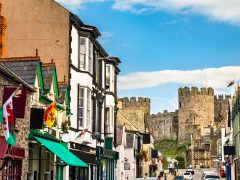 Comment
The headlines are straightforward: Labour gained 68 seats, the Independents gained six seats, the Lib Dems gained ten…