Yesterday I wrote that "It's still tight, but the Tories may have a small lead". Today we have another handful of polls, all telling a slightly different story – it's split between ties and Labour leads:
YouGov – CON 34%, LAB 35%, LDEM 8%, UKIP 12%, GRNS 5%
Populus – LAB 33% CON 33% LDEM 9% UKIP 15% GRNS 4%
Survation – LAB 34% CON 33%  UKIP 16% LDEM 9% SNP 4% GRNS 3%
Now the Survation poll is particularly interesting for two reasons:
Survation had previously released two polls with Labour significantly behind the Tories, today there's a five point surge from 4 points down to one point up
This is the first poll to be fully conducted after last night's Question
So the polling situation looks a little brighter than it did yesterday. But I still stand by saying "both Labour and the Tories are within margin of error of around 34% in the majority of recent polls. There's clearly a difference between the different methodologies of different polling companies, and there are also clearly differences between online and phone polling. We can probably deduce from which pollsters and methods have done better in the past that the Tories may now be a point or two ahead. But it's impossible to say that with any certainty (it could be more, or less, or a small Labour lead). And that's before we take into account the difference between the Labour ground operation and the (lack of?) a Tory ground operation."
What also gives me pause for thought though is that we've had several "outlier" polls suggesting big Tory leads, whereas the Labour leads have tended to be small and closer to the average.
Meanwhile, a poll from Ipsos-Mori suggests that Ed Miliband has won over voters during the election campaign as Cameron has alienated voters. According to the pollster:
"A third (35%) say their views on Ed Miliband have become more favourable, compared to 22% who say this for Mr. Cameron. Three in 10 (31%) however have gained a more unfavourable perception of Ed Miliband while a similar number (31%) say the same for David Cameron."
So that's Miliband +4 over the course of the campaign and Cameron -9. The Tory campaign was meant to be about how awful Ed Miliband was and grind his already poor leadership ratings into the dust. Can someone ask Lynton Crosby how that strategy is going?
More from LabourList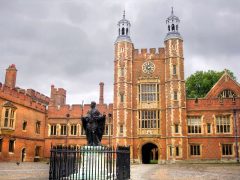 Daily email
No turn? Good morning. The i reported last night that Labour would ditch plans to remove charitable status from…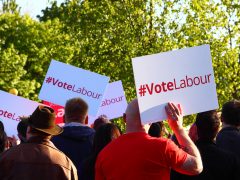 News
This year's Labour Party conference in Liverpool is one of the most hotly anticipated yet under Keir Starmer's…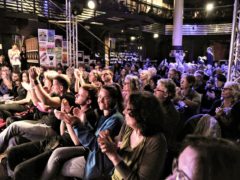 Comment
The rollback of Labour Party democracy continued this week with activists and unions now blocked from using conference…