It's fair to say that housing policy is one of my policy passions. I don't normally get worked up over the intricacies of policy debates, but I know what I like – as long as it involves building more houses.
So recently I headed out on the doorstep with Labour's Shadow Housing Minister Emma Reynolds. She was there to speak to those in the private rented sector about Labour's plans to crack down on the fees they were charged and implement longer tenancies with more stable rents. It was an interesting day, and Labour's plans to make renting more secure and affordable seemed to be popular with those hit hardest by the current state of the rental market. Reynolds said Labour's plans for the private rented sector were driven by "the injustice that people see in different parts of the country".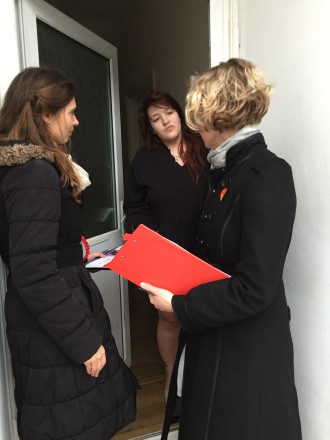 When you see young people crammed into houses like rabbits in hutches, you can see where she's coming from. But what impact will this have on the housing market in general:
"We hope to change the culture of this market, it's a very, very short term this market at the moment however the vast majority of landlords are those people who own an additional one or two homes in addition to the one that they live in, they're actually interested in the long term revenue stream that gives them and the capital uplift …essentially we want to drive a slightly longer term model."
Of course there are long term structural issues behind the costs that people are being forced to pay in the private rented sector – predominantly (you guessed it) that the country haasn't been building enough homes. Reynolds says that she's "as passionate about changing the culture of the private rental sector as I am about building more homes, obviously they are linked."
Although the Tories have managed to preside over appallingly low levels of housebuilding, as someone who was living in a tightly packed shared house under the last Labour government, it's fair to say that some of the blame for that evidently has to fall at Labour's feet too. Reynolds doesn't shy away from that, saying:
"although we are critical of this government it's certainly the case for 30 years now we haven't been building anywhere near the homes we need."
And now Labour is pledged to starting on at least a million homes in the next Parliament – should results go the party's way on Thursday – how will that happen? One key difference will be in the role of councils and local communities:
"the whole emphasis of the Lyons review is about councils assembling land, bring land together like they do in France and other countries, a much more proactive approach and then commissioning out that land to different parts of the sector so that the local authority and local community have more control over where the houses are built."
Reynolds says Lyons also calls for "use or lose it" powers ensuring developers build on land rather than hoarding it, ensuring greater competition and backing small builders, creating new development corporations to build homes at pace as well as plans for a series of new garden cities and wider reform of the housing market.
But it's not just about the sometimes dry and dusty world of planning laws – it's also, to return to a Miliband mantra, about how the market works:
"It's about trying to turn the market on its head and disrupt the market the way it works because it's not working at the moment and foreseeing a much greater role for the public sector in driving that forward and delivering it"
In a matter of days Emma Reynolds could be responsible for solving Britain's housing crisis – the is arguably no bigger or more important job in government right now.
More from LabourList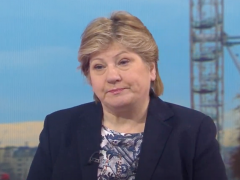 Video
Trevor Phillips on Sunday Emily Thornberry, Labour's Shadow Attorney General, has argued that the UK and wider West…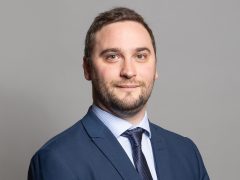 Comment
According to the biblical parable of the Prodigal Son, there is more rejoicing in heaven for one sinner…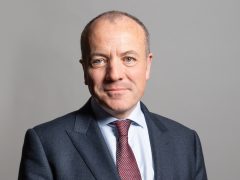 Comment
Cervical cancer is one of the most preventable forms of the disease, with the human papillomavirus (HPV) vaccination…