I want to vote for the person who doesn't just focus on what we're working against, but has a compelling vision of what the Labour Party is working for. The person who is willing to talk about how we can inspire happiness, kindness and hope in all too many communities that have been left behind. The person who doesn't only see that too many people and places got a raw deal in the past, but offers an optimistic vision for what could be. The person who knows that aspiration is not something to be embarrassed about, but that it is most keenly felt by people who simply want enough.
I want to vote for the person who talks about community, the renewal of common space and the protection of local assets in the interests of building stronger links between neighbours. The person who cherishes the role of schools, GP surgeries, the local pub, the high-street butchers and the public library, and who understands how they protect and serve vital local networks. The person who talks honestly and openly about how a more sustainable, prosperous society in the longer term can only be built by fostering a stronger sense of localism – a localism that is resilient in the face of the inexorable forces of globalism.
I want to vote for the person who won't be drawn onto the rocks of political stagnation by the old sirens of left and right, or by a Blairite formula that has had its time. The person who doesn't simply do that which we are happy to accuse others of doing; namely applying old ideas and ideologies to a modern world that is moving on and changing faster than ever. The person who sees in these new challenges an opportunity to revitalise public services so that they continue to support the communities they are built to serve. How can the app economy improve the delivery of health and social care? How can big data help local government do more for less? How can 3D printing provide answers to the housing crisis? I want to vote for the person who is tirelessly seeking answers to these questions – and many, many more like them.
I want to vote for the person who has a clear sense of where the UK is heading and our role in the world. Let's talk confidently about innovation and our capacity for creativity. Let's talk about the role of education and ideas in our national story, and how we can build a high-skilled, knowledge-based economy that draws on our incredible talents from Brighton to Aberdeen, so that our economy is better not just bigger. Let's talk about the role of government in providing skilled, clever people with the incentive and security to try new things here in Britain. Let's talk about the UK as a leader on the global stage, at the heart of international conflict resolution while also shaping trade agreements that promote global prosperity and social justice.
I want to vote for the person who understands that climate change is an existential threat, but one that provides an opportunity to show how politics can solve even the biggest problems. I want to hear our next Leader talk about green QE and community energy, local growing as well as the social and economic benefits of protecting wildlife. Let's talk about how we work towards saving the planet while making our communities stronger and more resilient in the face of the most complex threats.
I want to vote for the person who can push forward democratic renewal, even if it means letting go of power, so that the priorities of our government don't just change at election time but respond effectively to the needs of all people at all times. The person who can show they understand that helplessness and hopelessness breed resentment and fear, not solidarity or enthusiasm for change, and who can see that nationalism is largely a search for identity and security in an uncertain world.
I want to vote for the person who best represents the Labour Party's values, not just the Labour Party. The person who recognises that kindness, compassion and solidarity aren't something for other people to build or a by-product of our struggle, but at the core of our being as a movement.
The person who realises that our members and our supporters are our most vital assets, and that all of our strength comes from realising their potential. The person who sees that even when we are in opposition we can still make change happen in towns and cities across the country, and be a powerful force for good. The person who is willing to take the risk of turning our Party into hundreds of different movements, all pushing in the same direction.
That's the person I want to vote for.
More from LabourList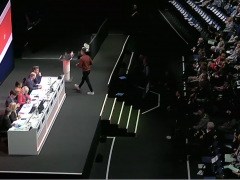 News
Labour passed a number of constitutional amendments, known as rule changes, at its party conference this year. We…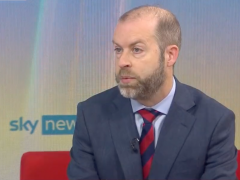 Video
Jonathan Reynolds has denounced the government's economic policy as "unsustainable, dangerous, reckless and a gamble with people's futures"…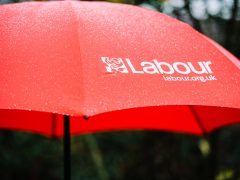 Daily email
YouGov published explosive findings last night. According to the pollster, Labour has a 33-point lead over the Conservatives – which…