It will take some time to fully understand Thursday's disaster. But the most difficult conclusion may be the one that our party has resisted for so long: in today's confusing, fast changing and globalised world, the identity people feel with their nation, town and community is growing stronger, not weaker.
When people cast their vote, many now think as much about what it means for their nation and their community as they do about party policies for economic and social justice. The role that class once played in defining 'people like me' is being replaced by a more communitarian sense of belonging. Labour activists usually wish this wasn't true but it was. Our failure to recognise, let alone address, the central importance of the politics of belonging was the single unifying thread of our disappointment.
It left us with little to say against the rise of nationalism in Scotland. In the closing days we seemed to be posing social democracy against a social democratic nationalist party. In that choice there was only going to be one winner. (We may understand the shaky affectation of the SNP to progressive politics, but they told a good tale.)
In England, it left us with no English response to the Tories incitement to fear the oncoming Scots. Appalling their campaign may have been, but with no better tale to tell about England, it should not surprise us that it worked. It was the Tories, not us, who had an English manifesto. It was the Tories, not us, who recognised that the Commons had to change. No one asked me or you about EVEL on the doorstep, but that doesn't mean no one sensed our reluctance to speak for England.
In seats we lost, like Southampton Itchen, our inability to win over those anti-Tory former Labour and would-be Labour voters who went for UKIP proved fatal. Despite the best efforts of our local candidate and campaign, Labour's cloth ear to the politics of identity meant we could not bring them over. It wasn't really about policies on immigration or Europe, but about a lack of confidence that we understood why rapid changes in work and communities seemed overwhelming. The rise of UKIP support amongst the voters we most needed to attract not only hit us hard but reminds us that there is no iron law that says we will do better next time.
There is another important debate to be had about the centre ground, our economic and aspirational appeal, and whether we can deliver for our country without radical economic and social change. But without understanding the politics of belonging, that debate won't solve our problems. When Labour debated our future in the early 1990s, few people strongly identified themselves as English. Now it's a majority.
I supported Ed Miliband from the outset and have huge admiration and affection for his leadership. No other leader would, I suspect, have made his changes on immigration policy, spoken of England as a nation as he did, or so wholeheartedly endorsed English devolution. But let's not pretend he was able to get these changes into the blood stream of our movement as he needed to do.
The new leader must show they understand this agenda. In the new Parliament, boundaries will be redrawn, the electoral register will be even less comprehensive, Union relations re-cast and decision-making in Westminster changed. The next General Election in England will be fought more clearly about England than ever before.
An English Labour Party, with an English Manifesto and an ambition to win an English majority will be essential for Labour in England and for UK Labour too. Which potential leaders will understand this?
John Denham was Labour MP for Southampton Itchen from 1992 until he stood down this year. He is now Professor of English Identity and Politics at Winchester University and blogs at www.theoptimisticpatriot.co.uk
More from LabourList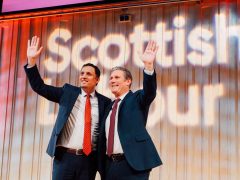 Daily email
Rutherglen: Will Labour win – and would it really signal Scottish revival? Starmer is hitting the campaign trail…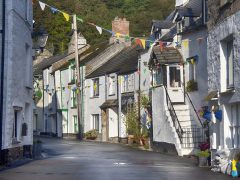 Comment
Labour has promised a 'Take Back Control Bill' in the first King's Speech. Aimed at England, it must…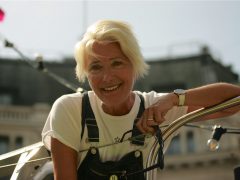 News
Almost 100 climate activists, experts and campaigners from around the world have written to Labour leader Keir Starmer,…