David Cameron has today announced that the Conservatives are going to create a 'seven-day' health care service. But there's one small problem with this: it's not the first time he's made this promise.
Cameron has, in fact, said he'd make sure GP services were available seven-days a week in April 2010, October 2013 and September 2014. But that's yet to happen.
Andy Burnham MP, Shadow Health Secretary, has criticised Cameron's speech today, saying "we should take this repeated promise of a seven-day NHS with a large pinch of salt." Burnham also pointed out:
"In 2010, the Conservatives promised seven-day GP opening but failed to deliver it. In fact, for most people, it has got harder to get a GP appointment on David Cameron's watch. Patients deserve better.
"Over recent years, David Cameron has overseen a crisis of morale within GPs. With many GPs retiring and too few in training, there's a risk things may get even worse.​
"This year, the NHS is facing a huge financial deficit. David Cameron must produce a credible and funded plan to stop things getting worse before people will believe his promises of improvements."
Burnham was joined by Labour London Assembly Health Spokesperson, Dr Onkar Sahota AM in criticising Cameron's announcement. Dr Sahota has said although he'd "like to see surgeries properly staffed and open seven days a week", Health Secretary Jeremy Hunt has made "no mention of how he will deliver his pledge."
Echoing concerns from other health care professionals, including the King's Fund who have said the Conservative's extra £8bn NHS funding pledge won't cover the seven-day promise, Sahota has said:
"In London we have a GP crisis on our hands, with our practices overstretched and too few doctors available to deliver care to our aging and expanding population. Adding more duties to an already over-burdened workforce, without making it clear how this will be resourced, is not going to result in better care for patients.
"We would all welcome round the clock GP services, but this isn't deliverable unless its matched by the funding necessary to recruit, support and retain hardworking GPs."
More from LabourList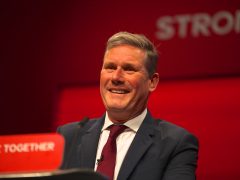 Daily email
Since becoming Labour leader, Keir Starmer has made consistent efforts to show that he is not Jeremy Corbyn…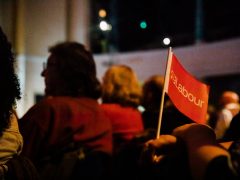 News
New guidance issued by Labour for selecting parliamentary candidates ahead of the next general election is set to…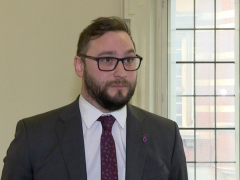 News
Christian Wakeford today defected from the Conservatives to the Labour Party. Some have wondered whether his politics fit…