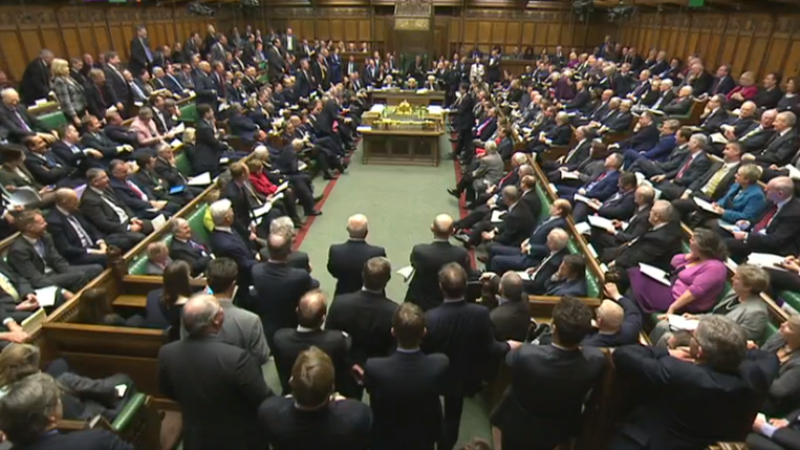 Andy Burnham has joined Yvette Cooper and Liz Kendall in saying that he will back Harriet Harman's line in tonight's welfare vote. Jeremy Corbyn, who was Labour's most rebellious MP in the three parliaments between 1997 and 2010, will be the only leadership candidate to vote against the bill.
In a letter to Labour MPs today, Burnham explained that he will abstain on the Bill if Harman's Reasoned Amendment is defeated, which it most likely will be.
The leadership contender last week said that Labour needed to table an amendment to the welfare bill after interim leader, Harman, said the party may not oppose the proposals. A compromise was reached, with Harman agreeing to table an amendment, but making the party line to abstain if the amendment does not pass.
In his letter, Burnham notes that he will be voting for the Reasoned Amendment because it declines to give the bill a Second Reading, but he says the amendment "could be stronger".
The amendment opposes abolishing child poverty target but supports the Government's decision to reduce the welfare cap and scrap maintenance grants for loans. It does not mention limiting child tax credits to two child, as Harman has called from Labour MPs to abstain on this issue.
Burnham explains why, despite his opposition to the child tax credit policy, he is backing Harman:
"The Tories want to use this period to brand us in the way they did in 2010. We must not allow that to happen. 
"Collective responsibility is important and it is what I would expect as Leader of our Party. It is why I will be voting for our Reasoned Amendment and, if it is defeated, abstaining on the Bill."
He says if the government doesn't make "major changes" at the committee stage, if elected leader he would oppose the Bill at the Third Reading.
In pledging his support for Harman prior to tonight's vote Burnham joins fellow leadership contenders Cooper and Kendall in saying that they will vote for the Reason Amendment and then abstain if it is defeated.
Labour's fourth leadership candidate, Jeremy Corbyn, has said that he will be break the Labour whip and vote against the Bill.
Diane Abbott, London Mayoral candidate, has also said she will be opposing the bill. It's thought a large number of the 2015 intake, which amounts to 53 MPs, will also break the whip.
Helen Goodman, the Labour MP who tabled her own amendment to the bill last week, has said that if Harman's amendment is defeated Labour have no choice but to vote against the bill. Around 60 MPs have signed her amendment, but the scale of the rebellion tonight is as yet unclear.
Update: Corbyn has released a statement outlining his position, which you can read below. His campaign team have also noted that his petition opposing the bill has more than 25,000 signatures.
"We should be proud of the fact the last Labour government took 800,000 children out of poverty – but the approach of this Bill goes in the opposite direction."
"I am voting against the government on the Welfare Bill tonight because I believe it will increase child poverty.We cannot stay neutral on that.
"We introduced tax credits to fill the gap between wages and the cost of living.  Mr Osborne's proposals do nothing to close that gap and actually take away the vital lifeline provided by tax credits.
"Research by Savills shows that, based on a 3-bed properties at market rent, the lower benefit cap would make all of London and most of Southern England uninhabitable for families.
"Disabled people were hardest hit by welfare cuts in the last Parliament. Reducing ESA rates to JSA levels will send more disabled people into poverty at a time when poverty in disabled households has hit record highs.
"Freezing working age benefits for four years will mean more homelessness, more people using food banks, more child poverty and more misery. This Bill is the unspeakable in attacking the vulnerable. It is indefensible.
"George Osborne's Budget found money for giveaways on corporation tax and inheritance tax. We cannot abstain on a programme that gives tax breaks to the rich and gives poverty to the least well off.
"We must challenge this practice clearly and boldly, from the outset of this Parliament. That is why I am voting against the government tonight."
More from LabourList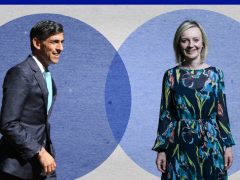 Comment
Rishi Sunak and Liz Truss have now gone head to head in six hustings with Tory members in…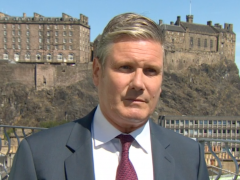 News
Keir Starmer has said that he will set out a "comprehensive set of proposals" to combat the cost-of-living…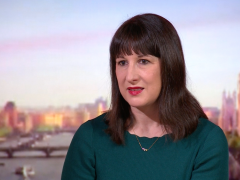 News
Rachel Reeves has urged the Tory leadership candidates to "stop playing to the gallery" and come up with…