Labour today confirmed they will back Heathrow expansion – but the party are not completely united on the issue.
Today the Airports Commission, also known as the Davies Commission, has recommended that a third runway should be built at Heathrow. It was thought the Commission might leave room for expansion to take place at Gatwick. However after three years of investigation, the Commission has concluded that it is "clear and unanimous" that Heathrow is the best place for a new runway to be built. Only if noise and air pollution conditions are met.
Labour have decided to back this expansion. Michael Dugher, Shadow Transport Secretary, is thought to personally be in support of the runway. Before the party officially declared their position at PMQs this lunchtime, Dugher said:
"Labour has always been clear that more airport capacity is vital to Britain's economic success and we need action if we are to maintain our status as Europe's most important aviation hub.
"We will scrutinise the Airports Commission's final report carefully. If the recommendation can meet a number of tests, including consistency with our climate change obligations, we will take a swift decision to back Sir Howard Davies' proposals."
On a similar note, Labour MP Louise Ellman, who chair of the transport select committee, said she strongly supported the Commission's recommendations:
"Sir Howard's findings echo those of the committee I chaired in the last parliament, when we concluded that a third runway at Heathrow was necessary for the UK to maintain its status as an international aviation hub.
"A new runway at Heathrow would also help to meet the current capacity shortfall, and provide a much-needed opportunity to improve connectivity from airports across the regions and nations of the UK."
Harriet Harman confirmed Labour's support for a third runway at PMQs today, telling Cameron that if he were to bring forward legislation supporting the Davies Report's findings, Labour would vote in favour. Cameron said the Government would come to a decision by the end of the year. The PM face pressure from current London Mayor Boris Johnson and the likely Tory candidate for the job in 2016, Zac Goldsmith, to oppose a third runway.
However, Labour, like the Conservatives, are divided over the issue. London Mayoral candidates Diane Abbott, Sadiq Khan and Christian Wolmar (who is also a transport expert) are all opposed to expansion.
Khan, former shadow justice secretary, came out against a third runway recently despite having previously backed the proposition. The MP for Tooting has argued that expansion should be ruled out on the grounds of "awful air quality", noise and inadequate infrastructure. Of all the candidates in the race (excluding Wolmar, who has never been an MP) Abbott is the only one who voted against a third runway at Heathrow under Gordon Brown.
Not all mayoral candidates are anti-expansion; Gareth Thomas has declared his support for a third runway. He argued: "I think Londoners support airport expansion and understands the number of jobs it can bring to the area. There is a vociferous minority opposing expansion, but I am not sure they representative of what most Londoners think ."
Tessa Jowell is thought to be in favour of expansion but has previously said she was waiting for the publication of the Davies Commission until she declared her official position. She has yet to make a statement on this. Similarly David Lammy has offered his tentative support for the proposals
Heathrow expansion is good for London and for Londoners, but can't be a blank cheque: key that noise, pollution and jobs conditions are met.

— David Lammy (@DavidLammy) July 1, 2015
Liz Kendall this morning became the first leadership candidate to support the Commission's recommendations, saying that "we need to act now". Her campaign account tweeted:
Other vocal critics of Heathrow expansion in the party include John McDonnell. He is the MP for Hayes and Harlington, one of the constituencies that will be affected by another runway. He said "my community has been absolutely betrayed by David Cameron who said 'No ifs, no buts, no third runway.'"
McDonnell argued that Davies proposals will result in 4,000 homes being demolished or deemed unlivable because of air and noise pollution. He also said these proposals will:
"provoke the biggest environmental campaign the UK and Europe has seen… We will fight with every mechanism available, including political lobbying, legal action and where necessary direct action to save our homes and community."
Andy Slaughter MP for Hammersmith and shadow justice minister has also campaigned extensively against Heathrow expansion.
More from LabourList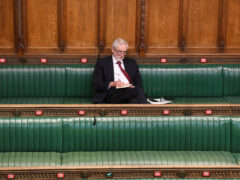 News
Keir Starmer will use Tuesday's meeting of Labour's ruling national executive committee to confirm that Jeremy Corbyn will…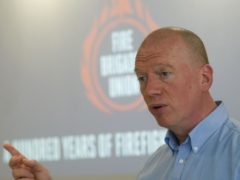 News
The Fire Brigades Union has called on the TUC to lead a "mass movement of non-compliance" with the…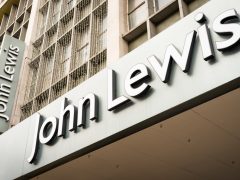 Comment
Nearly 100 years ago, the John Lewis Partnership was created after the founder's son, John Spedan Lewis, saw…