Some truisms exist for many years yet nobody acts upon them. Then along comes an avalanche of evidence that proves the case and the argument's time has come. A new report 'Changing Prisons Saving Lives' from Labour's Lord Toby Harris about why so many 16-24 year olds die in prison is such an avalanche. It has been so diligently researched across all the issues raised by these tragic deaths and the environments where they occurred and its conclusions are so soundly evidenced that the Justice Secretary will have no excuse if he fails to act.
Between 2007 and this report 87 young people died by their own hand in the custody of the state. Harris and his panel went to many jails and Young Offenders' Institutions which they say are: 'grim environments, bleak and demoralising to the spirit'
As we probably all would guess:
'Some of the young people had chaotic lives and complex histories. Some had been subject to child abuse, exposed to violence or had suffered high levels of bereavement. Other had been in foster or residential care.'
Some had the additional burden of negative stereotyping through their BAME background and the issue of bullying was raised frequently. Innumerable submissions pointed out that maturing is a lengthy process influenced by life events and experiences so that young people with the most troubled backgrounds take longer to mature and impulsivity and risk taking remain factors in their decision making for longer.
The review concludes that, in a related way all young adults in custody are vulnerable, since their brain structures and hence coping strategies are still evolving and young adults need relationships with mature adults, not available in custody, as part of their social development. There are insufficient activities such as education or work in prison to try to engage them and move them towards purposeful lives.
Some of the personal stories of the young people who have killed themselves are heart-wrenching. Many illustrate the themes that are explored in the report. Their own complex, negative experiences of childhood and youth, their fear and loneliness in custody and their inability to see far enough ahead to sustain hope.
The report asks the question, what is the purpose of prison? It recites former Labour Under Secretary David Hanson saying that it is ultimately to 'rehabilitate and reintegrate back into society' and former Conservative Justice Secretary Chris Grayling saying that:'It should be there as a punishment and deterrent'
Yet most young people are neither deterred from re-offending by imprisonment, nor are they rehabilitated. Rates of reoffending are high, particularly among young adults. This report should demonstrate to Michael Gove,the new secretary or state,who recently referred to the justice system as 'Creaking and dysfunctional' that the equally dysfunctional prison system is failing on either definition.
There is a clear economic narrative for what works since a place in a Young Offender Institution is, as Harris says' a hugely expensive intervention'
This Review suggests that it would be hard to impose a more 'grim environment' and so the smart money must be on the Review's recommendation of 'moderating the impact' of this regime and introducing meaningful activity towards a new purpose that: Prison's 'primary goal is rehabilitation.'
But Lord Harris is in no doubt that there are too many young people in prison who don't need to be there and that it should, especially given the risks it brings, be used much less frequently and only as a last resort. He met the families of some of the 87 young people who died, most of whose problems were widely known by the authorities at an early stage and he calls for early intervention to tackle the needs of such troubled children and young adults before they gravitate towards custody. In most cases:
'Reinvestment and redirection of resources to the health and welfare system and community alternatives to custody will better provide the specialist help tailored to their individuals needs'
Overall the prison population is 86000, up an extraordinary 91% since 1993, almost precisely the same period when crime across the whole of Europe including the UK has decreased markedly. After the Harris Review had stopped counting at the end of 2013, there were 14 self inflicted deaths of 18 to 24 years olds in custody in 2014 and tragically according to Inquest another 8 this year.
Previous lessons haven't been learned and not enough has been done to bring about substantive change – governments of all political persuasions have had the opportunity to address this problem, but didn't. This report must move the agenda forward towards early intervention, support and community alternatives to custody that will save not only the appalling loss of young lives in custody and the waste of many other young lives which are not being changed by incarceration and, Mr Gove, may conclude, will save a great deal of money too.
More from LabourList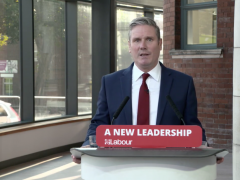 Daily email
New polling has found high levels of consensus among the British public on the economy. Clear majorities were…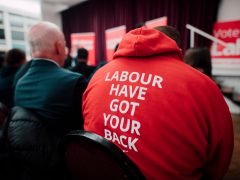 Comment
Values matter: what we and those around us hold dear is one of the biggest predictors of political…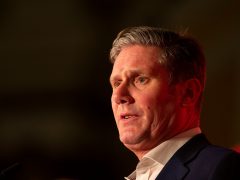 News
Keir Starmer will use his first conference speech since becoming leader to promise Britain that the party he…