They told me not to support Diane in the selection to be Labour's candidate for London Mayor. 'She's not going to win,' they said. 'Your card will be marked.' 'Get on board with [X] – when they win you'll have real buy-in'. But no: enough. It's not party insiders or union officials but Labour members and supporters who are going to determine who our candidate is. We should make our choice according to who has the best record and the best policies, and, of course, who we think can win the election. She does – she can.
The Record
The first black woman in Parliament, Diane has worked hard for her constituents since 1987. She was a capable and loyal shadow minister under Ed Miliband, but neither Tony nor Gordon Brown ever invited her to join the government. Why? Because she was a rebel. But what did she rebel against? The invasion of Iraq. The introduction and 'topping up' of tuition fees. 90 days' detention without trial (an outrage against natural justice and common law). These are not just policies which Labour members generally agree, in retrospect, to have been wrong.
These are things we did which were wrong and not even popular. If Blair and Brown had listened a little more to Abbott and a little less to Alan Milburn or Digby Jones we could have achieved more and we might not have shed so many millions of working class and (small 'l') liberal votes. We might not have lost in 2010. Diane was not blindly loyal not to the leadership of the day but loyal to historic Labour values – values which are more relevant today than ever before. These are the values on which she's built her policy platform and she'll stick to them.
The Policies
I'm sure some of the other Labour candidates would make fine Mayors of London – better than the incumbent, at any rate – but I'm equally sure that none would be the truly transformative mayor that Diane would. The current mayor has wasted his time, his powers and our money. By the end of a first Diane term, in contrast, London would be a dramatically fairer, greener, more liveable city.
We're all proud that London is a global centre for commerce, culture, academia and the arts, but still: how have we got into the position where so many of London's new homes sit empty in their shiny glass towers, used as investment assets for far-flung millionaires rather than homes for people who live and work here. Private renters pay a higher proportion of their income in rent than anywhere else in Europe (for smaller homes than anywhere else in Europe), and tens of thousands of people sit on council waiting lists for years on end, in overcrowded and in some cases unhealthy conditions. In response to this fairly dire situation Diane has called for rent controls and for London's councils to be able to borrow in order to build the high-quality genuinely affordable (and green!) homes London so desperately needs. And when London's economy is storming ahead how have so many been left behind? Diane will reintroduce EMA and make London a Living Wage City so that those who keep London running will share in the wealth that's produced here.
Finally, Diane knows that a liveable city is one where people can move about freely while breathing clean air. She will freeze fares and increase volume on London's public transport network – this is an early Diane policy some other candidates have since adopted. She will continue and extend the work of building a high-quality cycling network so that people of all ages and in all parts of London can get around cheaply, safely and healthily.
The Person
Diane is sharp as a tack, but also warm and very funny, towards members of the public, colleagues and political opponents alike. Diane truly 'speaks human' and won't let the party machine or the media try to translate for her. She is a proven election winner – at 24,000 her majority in Hackney North is not just as big as it's ever been, but as big as the constituency has ever seen. She's also an immediately recognizable figure, able to hold her own against a potentially very high profile (and handsome) Tory candidate. I'll tell you a secret: she doesn't have money from the big unions or personal funds to draw on in order to run a big slick campaign, and she's not able to employ teams of experienced organizers. But if you go to see who is helping on her campaign, making phone calls for a reward of biscuits and juice, you'll see they are overwhelmingly young, a majority of them are female, and that they're from all different ethnic backgrounds and parts of London. They are drawn to Diane by the things I've listed here, but also by the sense that she can win, and by the shared vision of the fairer, more liveable city we could build together if she did.
Ned Hercock is a Labour Councillor in Hackney and is writing here in a personal capacity
More from LabourList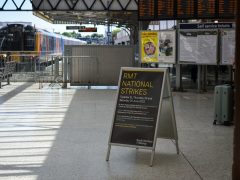 News
Labour metro mayors have argued that the cost-of-living crisis is "forcing" people into industrial disputes and that striking…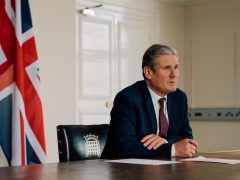 Comment
Below is the full text of the speech delivered by Labour leader Keir Starmer to the Centre for…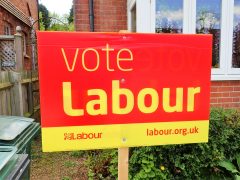 News
The process to select the next Labour parliamentary candidate for Exeter is underway. The constituency has been represented…