Yvette Cooper has called for a ban on pro-life protests outside abortion clinics. Many anti-abortion groups encourage as many people as possible to target clinics as part of their strategy, and Cooper says this leads to harassment of both women using the services and staff.
It is not the first time Cooper has raised this issue. As Shadow Home Secretary, she called on the Government to look at introducing 'buffer zones' back last December.
Announcing the policy today as part of her bid for the Labour leadership, Cooper said:
"Women should never be intimidated or threatened on their way to a healthcare appointment or on their way to work. No matter how strongly protesters feel about abortion themselves, they don't have the right to harass, intimidate or film women who need to make their own very personal decision with their doctors. Everyone has the right to access legal healthcare, medical advice and supprt and to have some privacy and space to do so – and that includes abortion services.
"It is not right for women to find themselves being filmed entering or leaving a clinic, being bombarded with distressing images, or having their entrance blocked altogether. Neither is it right for staff at these medical centres to face abuse or be targeted by protestors on their way to and from work.
"Everyone should be allowed to hold legitimate protests. But they shouldn't be intimidatory ones right in front of the doors of clinics – we don't want US style abortion wars here. That's why we need a new system of buffer zones which can be introduced to move the location of protests or prevent filming of staff and patients if problems arise."
In an interview with The Observer this weekend, Cooper also announced her plan to introduce a living wage, starting with workers in the social care service. She told the paper:
"George Osborne promised the country a Living Wage, but he isn't delivering it. With my plan George Osborne can upgrade his wage, starting with social care. Care workers do one of the most important jobs of all – looking after frail and elderly people. Its time we took caring seriously – that's why they should be first in line to get a full Living Wage."
Cooper says her living wage plan would raise living standards for 1.4 million frontline care workers, as well as improving standards of care. The Resolution Foundation has estimated that such a move would see 47% of the outlay recouped through bigger personal tax receipts and lower benefit payments, while Cooper says the rest of the £726 billion could be paid for through closing hedge fund and Eurobonds loopholes.
More from LabourList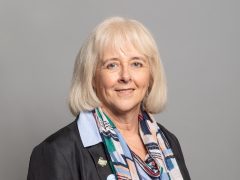 News
Ruth Jones has been promoted to Keir Starmer's frontbench and replaced Lloyd Russell-Moyle as shadow minister for natural…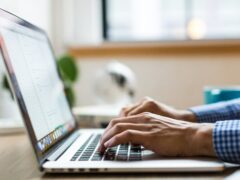 Comment
MPs have a team of people who support them in their work – usually no more than four…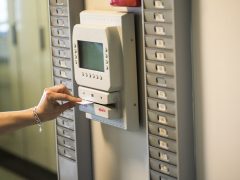 Comment
The idea of moving to a four-day working week is catching on during the coronavirus crisis, and the…