Jeremy Corbyn has unveiled plans for a diversity fund to increase the number of MPs from working backgrounds in Parliament.
The leadership candidate has announced that he would establish a fund that would issue grants to party members from low income backgrounds who want to become MPs but struggle with rising costs to take part in selections.
The Diversity Fund would be for those members shortlisted in one of the top 100 target seats at the next election. They would be able to apply for support in the selection to be a candidate.
Some estimates have put this cost at £4,500 for a selection campaign to become a Labour MP.
Corbyn said that he wants to see a more diverse and more representative Parliament and that personal finances shouldn't be  a barrier to members to who want to stand for selection.
This announcement comes as research shows there are currently more Labour MPs who went to Oxbridge or who had previously worked in politics than those who have come from manual labour backgrounds.
In 1997 13% of Labour were from a manual working background – now it is 7%, a fall from 9% in 2010.
Corbyn has explained the reasoning behind his diversity fund:
"I would like to see many of those people who have come back to Labour since May, be it the many thousands of supporters who have signed up, or those members who are finding themselves more infused with politics to get even more involved in the Labour party after 12th September.
"And I don't want them to think politics or standing for Parliament is something they can't afford to do, or is not something for them.
"Labour has to be more diverse and representative, and be about empowering people inside as well as outside our party. And it has to govern for everyone in our country, but we must help everyone to be able to take part in governing.
"If the Labour Party is to win back the 5 million predominantly working class voters lost since 1997, then we must reflect those we seek to represent; it is not enough to be for working people, we have to be of working people as well.
"Because if at the next election we as a party have hardly any candidates from the frontline of Tory cuts then it will be very hard to be heard by voters we need to win back.
"It is therefore only right that the party helps collectively to shoulder some of the financial burden of members on more modest incomes during the candidate selection process so that we remain the people's party."
More from LabourList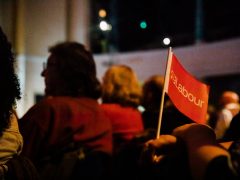 Comment
Labour's new ruling body met for the first time this week, following internal party contests that concluded earlier…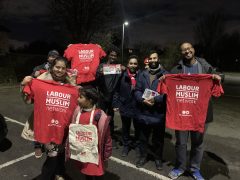 News
Labour leader Keir Starmer, deputy leader Angela Rayner and general secretary David Evans have issued a statement promising…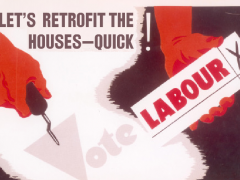 Comment
We all know that the climate crisis will require radical action at national and international levels. But there…