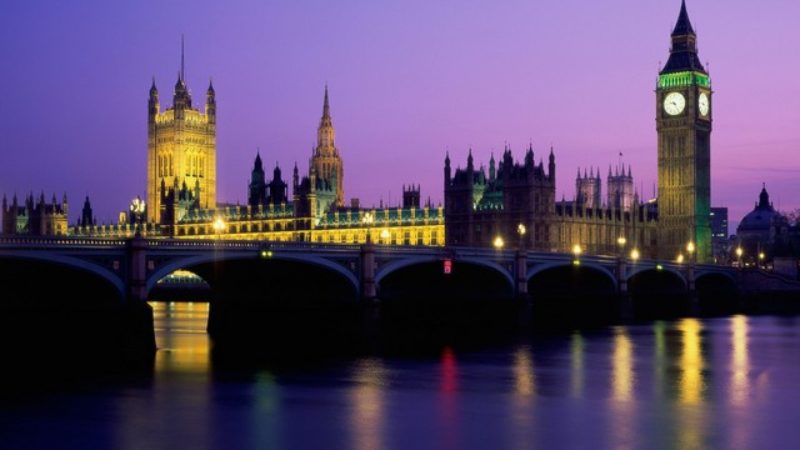 Following May's defeat, senior Labour figures such as Alastair Campbell and Tristram Hunt called for a simpler mechanism for removing a sitting leader, but acting leader Harriet Harman ruled out putting a new system in place. If whoever is elected next month is seen to be struggling a couple of years down the line, the question may arise again, and the great difficulty involved in deposing the top brass could come in for further criticism.
So what are the methods for getting rid of a Labour leader?
1) The challenger
In the Labour Party rulebook, this is the only official way to remove an incumbent leader. If 20% of Labour MPs (currently 46 MPs) nominate a willing candidate to stand against the leader, a leadership contest is triggered. After that, very little is codified, giving the National Executive Committee considerable power over what follows: not only would they decide the timetable (as they currently do), but also, potentially, things such as whether the incumbent would need to reach the 15% PLP nomination threshold again.
2) The no confidence
When plotters were hoping to defenestrate Gordon Brown in 2009, they soon gave up on the challenger option. They could not get anyone serious to, even in confidence, agree to have their name touted around as a possibility. So they decided instead to try and get enough names that could, theoretically, be put towards a Not Gordon candidate. The plan was that once they had reached the threshold, the plotters could either convince someone to be the candidate, or use it as proof that there was enough MPs who wanted Brown to go he would have to resign.
The problem they encountered was that they could never quite make the required number of MPs. Each time, they would fall several short, and the only sympathetic backbenchers they could find demanded a candidate first – others baulked at the idea that they might help David Miliband become Prime Minister, and the plotters could not convincingly promise that would not be the case.
A similar plot took place around the time of last November's Rochester and Strood by-election. However, they suffered similarly from lack of a candidate, and when names of serial rebels like Graham Stringer and Frank Field started to leak, the sense among backbenchers was of scepticism.
If a leader really is deeply unpopular, it is easy to see how this method could work – it's unlikely anyone could survive if 40-50 backbenchers went public with their unhappiness, or at least demand a secret ballot on a no confidence vote. The difficulty lies in organisation: how do you find so many willing to put their names on a list without arousing suspicion? The only ways this looks possible is with sympathetic figures in the whips' office, or maybe as PLP chair.
3) The front bench resignations
This was the last proper roll of the dice for Brown plotters. As the polls closed on the night of the 2009 European elections, there would be a resignation from the Cabinet. The next day, this would be followed by another, and then junior ministers. Backbench MPs would come forward calling for Brown to go, renewing the story at each stage of the news cycle. Gathering momentum, a big name would surely follow, and Gordon would have to go. All in all, they hoped it would be over in less than a day.
Again, they hit organisational difficulties. Hazel Blears resigned the day before polling, sending the Brown machine into overdrive, pressuring frontbenchers into pledges of allegiance. Those who failed to give it would be sacked on the spot, and blamed for the poor election showing. By the time James Purnell went at 10pm on election night, he was on his own. The Night of the Rubber Knives was over.
Labour came third, with 15.7%, in that election; but when Brown walked into the next meeting of the PLP, he was met with an organised rapturous applause.
Miliband never looked vulnerable to this type of coup. Again, this was largely down to the lack of an obvious alternative. Alan Johnson did not want to take the leadership on, while the strategy was too high-risk for either Burnham or Cooper.
4) No re-election
There is now a potential fourth option: that the leader fails to win re-election from members. This system is not currently in place, but has been proposed by Jeremy Corbyn during the leadership contest. Speaking at the Newsnight hustings in June, he said:
"I think there should be an opportunity to elect or not elect the leader regularly, every one or two years – so that we don't go into this idea that 'The leader's vulnerable, we've got to get rid of the leader or not get rid of the leader', because the system is already there in place. Bring back democracy into the Labour Party and the labour movement."
It's unlikely that this could be done by an all-member ballot – even if it was done biennially, it would as good as bankrupt the party. However, it's easy to see how you could have a simple confidence vote with delegates at conference. With the current divisions in the party, who knows how that would go down?
More from LabourList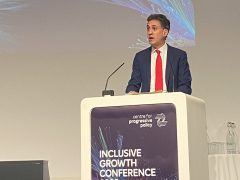 Daily email
With the Tories doubling down on anti-green attacks, Ed Miliband gave Labour's 'green jobs and lower bills' messaging…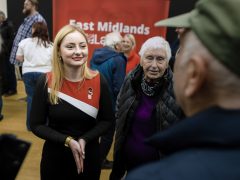 Comment
I was on day four of my honeymoon in Suffolk when I got the call to say Peter…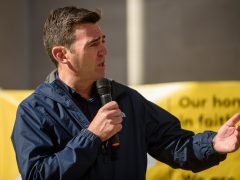 News
Andy Burnham has said "there is an argument for a basic income" and proposed overhauling inheritance tax to…