The year is 2015 and yet the Labour party has struggled to put forward a credible candidate from a black, Asian or minority ethnic background for its leadership and deputy leadership elections. Chuka Umunna, often described as the 'British Barack Obama' and Britain's first potential black Prime Minister, toyed with idea of running before deciding he wasn't quite ready for the scrutiny that comes along with being a leader. Rushanara Ali wanted to be Labour's second-in-command but graciously bowed out at the last minute to allow other colleagues the chance to make it on the ballot; a selfless act that should be commended.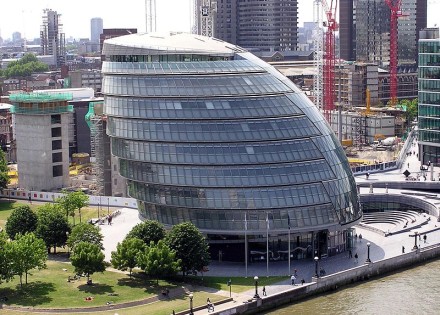 Running parallel to this is the upcoming Labour Mayoral selection. London is a young, diverse city, and Labour's selection process is the perfect opportunity for people from across all communities to have a say, and play a key role in selecting a candidate who best represents them.
For any community built on aspiration, having role models in top positions in society is essential to inspire future generations to achieve success. Electing a Mayor from a BAME background in one of the most powerful and culturally diverse cities in the world would send a strong message to the next generation of Londoners who desperately need positive role models at the highest levels in political and civic life. Electing a BAME London Mayor will speak volumes to the rest of the country that will show a diverse and modern London with opportunity for all.
With the Tories most likely selecting Zac Goldsmith as its candidate, a politician who has genuine cross party appeal, it is essential that Labour puts up a candidate who can appeal to all communities across London.
The three BAME candidates running to be Labour's Mayoral candidate have all done a great service to London over the years. Diane Abbott was amongst the first cohort of BAME MP's elected into parliament back in 1987 and has helped inspire a generation of black female activists. David Lammy spoke out strongly about the causes of the riots that tore through his constituency and many others in 2011. Sadiq Khan, the frontrunner of all the BAME candidates stands the greatest chance of becoming Labour's candidate. He has worked his way from a council estate to the cabinet table and worked tirelessly to secure the best results in a generation for Labour in London during the recent local and general elections.
The story of many Londoners, regardless of where they are from, is about them striving to fulfil their ambitions. The stories of Diane, David and Sadiq reflect the best of London in this way. London needs a Mayor whose story speaks to people regardless of where they are from, and understands what it takes to create opportunities for this generation and the next. Labour needs a candidate who can bring the authority of having lived the reality of modern London, to reach out to voters who want to believe in a diverse, confident and outward looking London again.
Politics is at its best when it responds to the needs of society. Politics is at its worst when it neither understands nor reflects society. Labour has always prided itself on the commitment to bring fairness, equality and social justice to society. By selecting a candidate that has worked hard to ensure these Labour values have been firmly set in society and also happens to be from a BAME background, we can send a strong message to the world that London is a city with opportunity for all and it is the Labour party that is radical enough to break that glass ceiling for others to follow.
Just as in 1987 when Labour created history by electing four candidates from a BAME background, it must continue to be the party that smashes the glass ceilings of British society. It is only by improving diversity and increasing opportunities across all areas of society that we can move forward as one community. By electing its first BAME Mayor, London can finally become a city where people are able to fulfil their potential regardless of background, colour or their start in life.
You don't need to be a Labour member to have a vote in the Mayoral election. You can become a Registered Supporter by making a one of £3 payment to the party and you can vote for Labour's next Leader, Deputy Leader and London mayoral candidate. All you need to do is text 'LABOUR' to 78555.
Furqan Naeem is a community campaigner and has served on the executive committees of Labour Students, Young Labour and BAME Labour. He tweets at @Furqan_Naeem
More from LabourList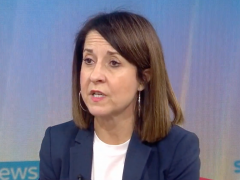 Daily email
Workers vs shirkers, drivers vs eco-zealots Fresh from dusting off their spades to dig out battle lines over…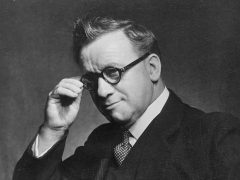 Comment
Imagine waiting for a bus at Marble Arch on a hot summer evening in London in 1921. There…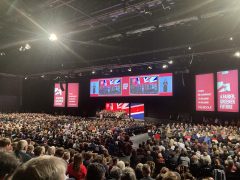 Columnist
The Labour Party's annual conference is the one of the biggest political events in Europe. It is Labour's…