Like most Labour Party Members the general mud-slinging and name calling on social media about the Leadership contest is not how I think a debate about the future of the party should be conducted.  We need to listen and learn from the General Election. We need a proper debate – but this should be a debate rather than the heated, at times bad tempered, public argument this leadership election has become.
Since the General Election we have seen the worst sort of friendly fire – Labour on Labour (and yes, most supporters of all four candidates are Labour). This friendly fire is allowing the media and Tories to store up an armoury of insults against us that we have helpfully built up ourselves during the leadership election.
I am still deciding who to vote for as my first preference between Andy Burnham, Yvette Cooper and Liz Kendall, but personally I know I won't be voting for Jeremy Corbyn. This doesn't mean I think his views are so different to mine that I would feel the need to leave the party if he wins, he and I are both Labour, it just means that to implement a Labour vision I believe that we need to appeal to the centre ground.
This contest has often appeared to focus on the division between candidates and declaring which 'tribe' you belong to. Most Labour members, would like me define as simply Labour – not New Labour, Old Labour, or as Blairites, Brownites or even Corbynistas. Focussing on division means that the focus of debate has centred almost entirely on how we use our first preference vote. However despite our use of the term 'one member one vote' to describe our approach to party democracy – it should more accurately, in this instance, be called 'one member four preferences'.
The use of preference votes will be key in the leadership contest – as it will in the Deputy Leadership and London Mayoral elections as well. None of the preference votes are a bonus vote, a decision to be made lightly or not made at all. Even Jeremy Corbyn – on what is undoubtedly a strong wave of support – isn't currently across the line on first preferences according to the polls. This is particularly true when 'don't knows' are taken in to account. This means that, particularly if your chosen candidate could drop out early on in the contest, you should consider which of the other candidates you would have voted for, had your first choice candidate not been running at all. You may have little impact on the outcome if you vote solely for your favoured candidate if, as it did in 2010, the voting goes to the final round of preferences.
We need a leader who commands the support of a majority of members. This means putting your favoured candidate first and then putting the other candidates in a logical and considered order. The system is designed to ensure that we get the candidate most of those voting can rally behind and using more than preference will help this happen.
Many in the media – as well as commentators both inside and outside the Party – are already gleefully predicting splits within the Party following the leadership election. Members and supporters will shortly receive massive ballot papers for the multiple internal elections taking place. If, despite the potentially baffling task this presents, people focus on preferences 2, 3 and 4 as well as their first preference choice for leader, we are far more likely to end up with members and voting supporters feeling their views are reflected in the outcome.  The unity this could help to build will be key to whether the leader we elect on 12 September has a chance of becoming a Labour Prime Minster in 2020.
Fiona Twycross is a London Assembly Member
More from LabourList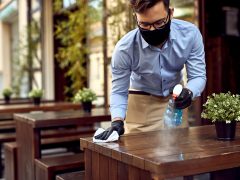 News
Analysis published by the Labour Party has found that millions of people across the country are working without…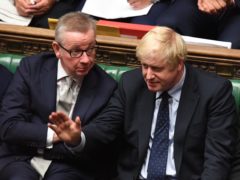 News
Angela Rayner has declared that taxpayers' money is not a "personal cashpoint" for ministers after emails revealed that…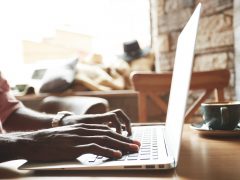 Comment
UK employees have long been subject to a notorious 'long-hours culture'. In 2019, UK workers were already working…