Over 600,000 people will receive ballot papers in Labour's leadership election, the party confirmed today. The final deadline to sign up as a member or supporter passed earlier, with the cut-off point shifted back from noon to 3pm after the website struggled to cope with the traffic of people making last minute registrations.
Labour's press office confirmed on Twitter that the final figure came to 610,753, with half of them full fee-paying member of the party.
Verification process continues, but total figs of those who applied for a vote: Affiliated: 189,703, Registered: 121,295, Members: 299,755

— Labour Press Team (@labourpress) August 12, 2015
Labour had roughly 200,000 members by election day in May, meaning that membership, which now stands at 300,000, has risen by 50% in just three months. In that time, 120,000 people have paid £3 to become registered supporters and 190,000 have signed up to vote through their trade union. That means of the 600,000 eligible to vote, 400,000 have signed up to do so over the summer months.
In 2010, although the total number able to vote was technically much higher because of the different rules, far fewer, 348,108, actually did.
So far, only 1,200 applications to vote have been rejected, and while there had been warnings that balloting could be delayed, Labour have now confirmed that instead the verification process will carry on during the voting period. One source told LabourList that each voter had a unique ID that meant if a complaint about them was upheld, their vote can be removed even if it has already been cast.
However, the calls to delay voting have been echoed by the Electoral Reform Society (not to be confused with the Electoral Reform Services, who are carrying out the election process for Labour). Deputy chief executive Darren Hughes said:
"It's obvious that there are some people who don't genuinely support Labour who have signed up and shouldn't be able to take part.
"But instead of getting things started and then destroying some votes later on if they find people from other parties, Labour should delay sending out the ballots for a few more days so they can sort this out before it gets worse.
"It was always going to be a heroic undertaking to deal with these hundreds of thousands of new members and supporters in such a short space of time.
"The best thing to do now would be to spend a little more time checking who can vote before ballots go out to ensure there is faith in the democratic process."
More from LabourList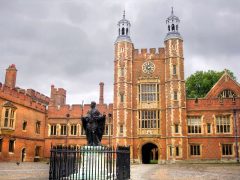 Daily email
No turn? Good morning. The i reported last night that Labour would ditch plans to remove charitable status from…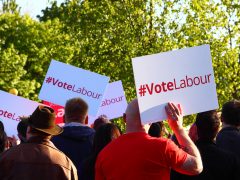 News
This year's Labour Party conference in Liverpool is one of the most hotly anticipated yet under Keir Starmer's…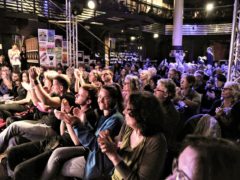 Comment
The rollback of Labour Party democracy continued this week with activists and unions now blocked from using conference…