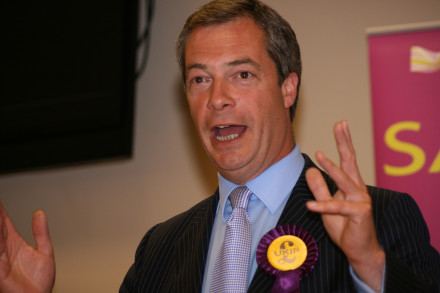 By Matthew Goodwin and Caitlin Milazzo
According to Sir Paul Kenny, general secretary of the GMB union, Jeremy Corbyn's first test will come at the 2016 elections. 'Let's see what the voters say', said Kenny. Indeed. Much of the attention will inevitably focus on three contests: whether a Corbyn-led Labour can claw back its lost support in Scotland; whether Labour can fend off Ukip in northern councils, where there are fresh elections in places like Doncaster, Gateshead and Hartlepool; and whether Sadiq Khan can capture London.
But there are also elections in Wales –Labour's historic stronghold that has been firmly in the party's control since 1935. True, elections in Wales are rarely a source of excitement! But next May they will offer one of the first opportunities to test the health of Corbyn's Labour, its ability to defend territory from Ukip and tackle a wider challenge –reverse its decline among the economically disaffected working class, a group that Ed Miliband failed to inspire.
There is no doubt that Ukip has spotted an opportunity. As our academic colleague Roger Scully has pointed out, at the general election Labour won its second lowest share of the vote in Wales since 1918. Farage has since been on the campaign trail in the valleys, declaring his intention to put Ukip in the Assembly and re-establish momentum ahead of the forthcoming EU referendum. Some campaigners have told us that Ukip is planning to throw more effort into challenging Labour in Wales than the local elections in England, where you might expect Farage to pile pressure on Corbyn by cementing his party's support in Rotherham (where all seats are up for election), parts of Essex, like Basildon and Castle Point, and the North East, which gave Ukip its highest vote.
Much of this is because Wales has already been giving Ukip significant support. In the 2014 European elections, Ukip won 28 per cent of the vote across twenty-two council areas in Wales. Corbyn and his team should not be complacent. Ukip finished first or second in every council area, beating Labour in Powys, Conwy, Denbighshire, Flintshire, Wrexham, and the Vale of Glamorgan. Ukip's strongest growth arrived in one of the homes of the industrial revolution –Merthyr Tydfil- where its vote increased by more than twenty-one points. These pockets in the southern valleys and in the north of Wales are where Labour and Corbyn will face the strongest challenge.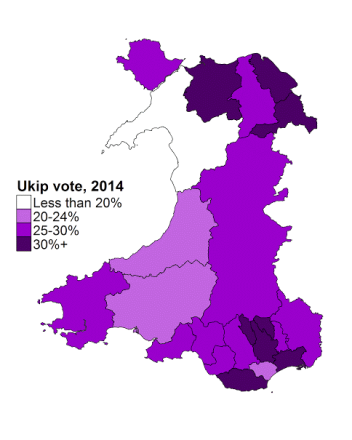 This picture was confirmed by the general election, where Ukip finished second in six seats, all held by Labour -Aberavon, Swansea East, Blaenau Gwent, Merthyr Tydfil and Rhymney, Caerphilly, and Islwyn. Moreover, for smaller parties the Welsh elections will use a more favourable electoral system to first-past-the-post, which felled all but one of Ukip's candidates last May. The Additional Member System has two components – forty seats that are contested under first-past-the-post but a further twenty that are awarded through a more proportional system. So voters cast two votes – one for a candidate from a list in their constituency and one for a party list in their region. How will Ukip do, and where will Labour feel their presence most strongly?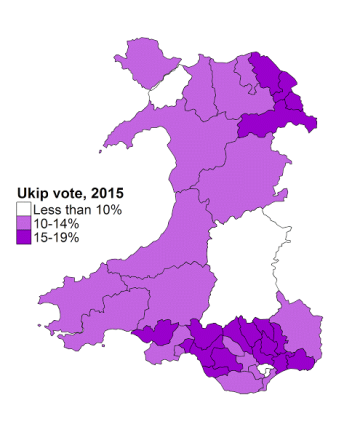 Ukip are unlikely to win any constituencies. The Assembly seats correspond to Westminster constituencies and while Ukip did finish second in six seats it was, on average, a striking thirty-three points behind Labour. Where Ukip was closest to victory it was still trailing by twenty-five points. So it is the twenty seats that are elected through proportional representation that offer it the greatest chance of breaking onto the Welsh Assembly, and creating difficult headlines for Corbyn. How many seats could Ukip realistically win?
The 2015 general election taught us that we should be cautious about making predictions about elections. That being said, if we look at how people voted in 2014 and 2015, it is possible to make an informed 'guestimate' about regions where Labour will face the greatest competition from Ukip. In addition to polls, there are two ways that we can identify these areas of strength. First, we can look at how the Welsh voted in 2015. While much will depend on how many seats change hands in 2016, if we pool the votes that were cast this year then we would expect to see Ukip pick up at least two seats. Its best chances would come in South West Wales – a region that overlaps with Aberavon and Swansea East, where Ukip came second in 2015. Another favourable region would be South Wales East, which overlaps with Blaenau Gwent, Merthyr Tydfil and Rhymney, Caerphilly, Islwyn. And, given that voters tend to penalise minor parties in general elections, using results from 2015 to identify Ukip's favourable areas gives us a 'safe' estimate of the seats that Ukip could win.
Another way of estimating Ukip's strength would be to look at how voters cast their ballots at the earlier 2014 European elections –a 'mid-term' election that encourages the types of protest voting that we might expect to see in 2016. If we pool the 2014 votes across the five regions then Ukip's expected seat share could rise to at least six seats. With this distribution of votes, Ukip could potentially pick up seats in every region, but again South Wales West is likely to see a strong result.
Clearly, there is no way of knowing what might happen to Labour or Ukip between now and then (!) But, if things remain static, it does suggest that after Jeremy Corbyn's first electoral tests he may find himself having to explain how Farage and Ukip were able to break through in some of the oldest and once most reliable of Labour heartlands.
Matthew Goodwin is a Professor of Politics at the University of Kent and co-wrote 'Revolt on the Right'. Caitlin Milazzo is an Assistant Professor of Politics and International Relations at the University of Nottingham.
More from LabourList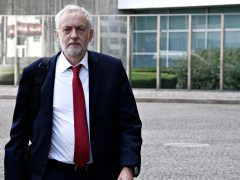 News
An application for forced disclosure of Labour Party documents – that Jeremy Corbyn's legal team believes could prove…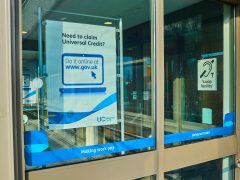 Comment
Labour has forced a vote in the House of Commons today on government plans to cut Universal Credit…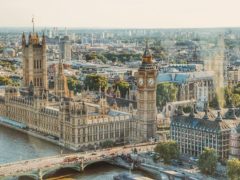 Comment
The aid sector was rocked in 2018 when revelations surfaced that humanitarian aid workers had been paying local…