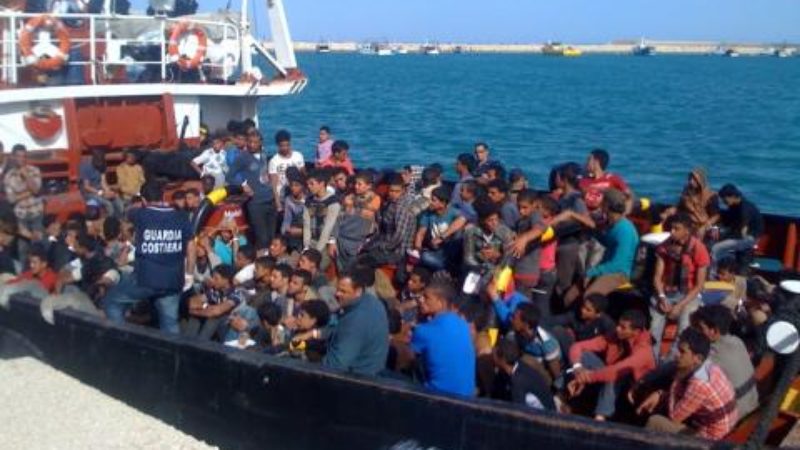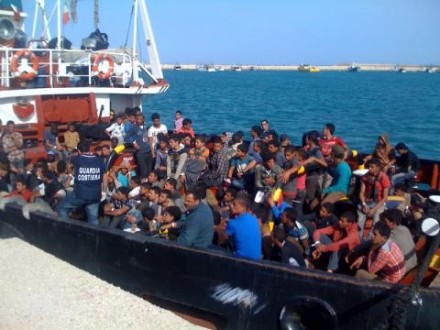 The Labour leadership candidates have this morning weighed in on the refugee crisis, in which it's estimated over 2,500 people have died since the start of this year.
Yesterday, David Cameron made the following statement, in which he claimed the following: "We have taken a number of genuine asylum seekers from Syrian refugee camps and we keep that under review, but we think the most important thing is to try to bring peace and stability to that part of the world. I don't think there is an answer that can be achieved simply by taking more and more refugees."
All four of Labour's leadership candidates have contested the Prime Minister's logic. Yvette Cooper, the Shadow Home Secretary, last night wrote a letter to Cameron criticising his inaction, and demanding that the UK accepts more refugees.
In the letter she writes:
"You and I agree that the long term solution is peace and stability in the region, but you know there is no quick military or foreign policy fix that can return so many people safely to their homes."
Cooper has also called on the Government to remove refugees from the net migration target.
Andy Burnham described the issue as a "humanitarian crisis of epic proportions", and has criticised the Prime Minister as having veered from "the inadequate to the misjudged" He said that the Government's "inaction as the situation has escalated is a stain on our nation's conscience". He has called for a parliamentary debate on the issue next week. In a statement he said:
"Over this summer, we have seen an unfolding humanitarian crisis of epic proportions across the Mediterranean and mainland Europe.
"Many of these refugees are children, fleeing the violence and horrors of war. The images we have seen of children washed up on beaches will leave no person unmoved.
"When Parliament returns next week, MPs must be given an opportunity to debate the Government's handling of the crisis and the chance to make a judgement on whether Britain should accept a share of refugees.
"If the Prime Minister refused to act, then my first act as Leader would be to apply to the Speaker for an emergency debate on the refugee crisis."
Liz Kendall has called on the Government to accept more refugees, and says that David Cameron "needs to show leadership" on the issue:
"We need coordinated action across Europe to help the huge number of refugees fleeing Syria and other war zones. That will need to include Britain taking far more refugees than we have so far. We cannot stand by at a time of crisis and in the face of appalling human suffering. That's not what Britain does when times are tough. David Cameron needs to show leadership on this and he needs to do it today."
Jeremy Corbyn has denounced the Government's reaction as "shameful", and says the UK must take its "fair share" of refugees. He also says that Britain should "stop supplying the arms fuelling the conflicts" and that more action needs to be taken to tackle climate change. He said:
"This Government's response has been shameful. David Cameron must shoulder his responsibility and begin urgent talks with our European neighbours and the UN so that the UK takes its fair share of refugees. He should immediately bring together civil society and religious leaders, devolved administrations, councils and charities to properly plan and co-ordinate our humanitarian response."
"It is our duty as a signatory to the UN Refugee Convention, but also as human beings, to offer a place of safety, to play a role internationally to share our responsibilities, and to work to end the conflict. We must also make sure that people who have risked their lives seeking refuge here are treated fairly when they arrive.
"Currently we are failing on all of these counts. This is far too serious to keep getting wrong. As a first step, we must urgently pool our expertise and resources to plan a proper humanitarian response."
Harriet Harman has this afternoon written a letter to Cameron, calling on him to take in more refugees, and call urgent meetings of both COBRA and EU leaders to develop a strategy to deal with the crisis. In the letter, she says:
"I disagree with the conclusion you appear to have drawn, that there is somehow a choice to be made between building stability in the region through greater humanitarian support, and playing our part in helping desperate refugees who have fled the horror in Syria. There isn't. I strongly support the Government's continued aid for the refugee camps in the region and agree with you that we need much tougher action against people trafficking, but it is clear now that we also have a moral duty to act to take in more of these people and help them to rebuild their lives."
More from LabourList
Video
The Andrew Marr Show Shadow Chancellor Rachel Reeves agreed that the government should now implement 'plan B' – i.e.…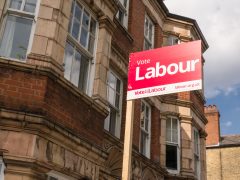 News
LabourList can today reveal Labour's parliamentary candidate selection process for the upcoming Old Bexley and Sidcup by-election. Sources…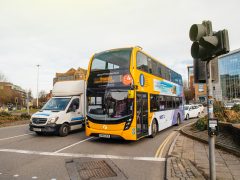 Comment
Who remembers when Boris Johnson bizarrely told the nation how he enjoyed painting model buses? He gushed about…