Earlier this year, during one of my regular door knocks, I called at a house and the door was opened by an elderly woman in her late 70s. She was dishevelled, distressed and clearly confused. She had an empty bubble wrap pack of medication in her hands and she said to me 'I don't know what I have to do'.
At another house, an elderly man, also in his late 70s, told me he was struggling to care for his grown-up daughter who had learning and physical disabilities, and wondered what Labour's plans were for this. I will never forget the anguish in his face as he explained his fear for the future.
At a meeting with a local carer's group I listened as, predominantly, elderly carers described the hundreds of hours a week they spend providing often back-breaking care for their loved ones. This they told me they mostly did without support or respite.
I could fill this whole article with stories of the cases I have had of older people in failing health or becoming increasingly infirm or with dementia, and their families not being able to get any support to help with their care. This is not an indictment of my local social services department, who try their best to help. This reflects the diminishing resources for social care as local government budgets have been slashed, the lack of integration between our health and social care systems, and a NHS which is struggling to cope. But it also speaks volumes of our political system that has failed to provide leadership or policies to address the ticking time bomb that has been ignored for years: our ageing society.
Fact 1: There are 10m people over 65 years old. By 2050 this will have doubled, 8m of whom will be over 80 years old.
Fact 2: We may all be living longer but some of us are living longer than others and in better health: healthy life expectancy is 70 years for men in affluent Richmond but a few miles away in deprived Tower Hamlets is only 52.5 years.
Fact 3: Since 2010, £3.5bn has been cut from adult social care budgets…in spite of the passing of the Care Act in 2013 and the right, for example, of needs assessments for carers.
Fact 4: 87% of social services departments only provided adult social care for people with substantial or critical needs.
Fact 5: Last year there were over 1/2m avoidable emergency admissions as frail elderly people are blue-lighted to A&E departments.
Fact 6: In England, delayed discharges of older people because of inadequate social care at home or in the community, cost the NHS £526m since 2010.
In a country that boasts being the 6th wealthiest in the world, we are failing to provide basic care for our older people. Instead we see the insurance vultures circling with glee at the prospect of personal budgets coming their way. In 2009, the Tory Party lambasted the call by Andy Burnham, the then Health Secretary, for a National Care Service to be provided on the same basis as the NHS. He has repeated this call and committed to delivering this game changer for older people and their families if he becomes leader of the Labour Party.
Ah, I hear you say, what about pensions?! And you're right! Governments of all hues have done much to address 'pensioner poverty' through the increase in the state pension and the triple lock guarantee – at 1.5m people (14%) we currently have the lowest level of pensioner poverty in 30 years (although if you're one of the 1.5m you may not think this is a cause for celebration).
The introduction of 'auto enrolment' so that all employees are enrolled into a private workplace pension is another measure from the 2008 Pensions Act which was designed to address the poverty faced particularly by people on low incomes and women who may not have accrued enough contributions to be entitled to a full state pension in their autumn years.
The opportunity for people on low incomes, for example, those on zero hour contracts or seasonal work, to benefit from auto enrolment has already been watered down by the former Coalition Government and will no doubt will be further eroded by this Tory Government.
My concern is that in years to come as the working population falls even further (in 2008 there were 3.2 people of working age to one of pensionable age, in 2033 it is projected that this will fall to 2.8) the state pension will shrink again; and while auto enrolment may be a buffer for many it won't be for the poorest. We will see inequalities widen even more.
Given that the Coalition Government in a fit of magnanimity (nothing to do with an imminent election, of course…) increased pension flexibilities to enable those lucky enough to have a pension lump sum to invest as they see fit, but paid little heed to putting in additional safeguards to prevent potential miss-selling or provide adequate advice, we may soon be discussing a new pension's scandal.
Finally, as the Government has deemed that the state pension age will increase to reflect that we are all living longer, I'd like to propose research into a more appropriate metric than life expectancy, for example healthy life expectancy, as the basis for determining state pension age. As I stated earlier some people live longer and in better health than others; we need a retirement system that recognises these inequalities.
Debbie Abrahams is the MP for Oldham East and Saddleworth
More from LabourList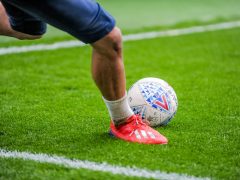 Comment
The failed move by six of England's biggest clubs to form part of a 'European super league' last…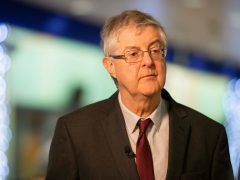 Comment
Labour looks set for a mixed night at the ballot box in the May elections – and Wales…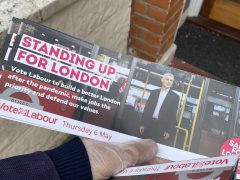 Comment
Getting back on the doorstep is just the first step in reconnecting with voters. We are making up…