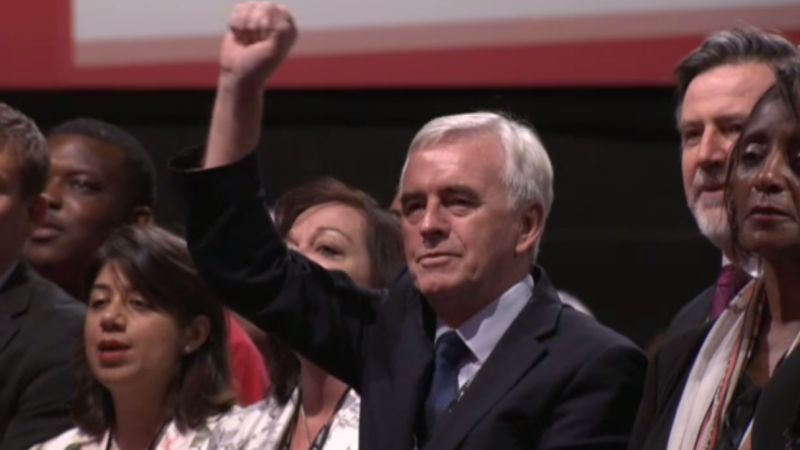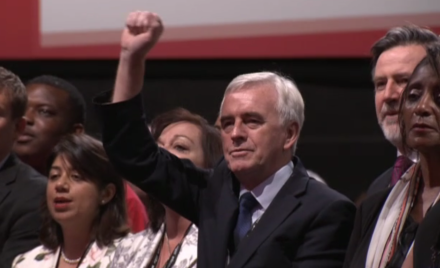 Labour will now oppose the Tories' fiscal charter when it comes to a Commons vote later this week, after Shadow Chancellor John McDonnell ha previously pledged his support.
The charter would tie the government to run a budget surplus within three years during "normal times", when there is no economic crisis. On the Saturday before Labour Party Conference, just two weeks ago, McDonnell told The Guardian:
"We will support the charter. We will support the charter on the basis we are going to want to balance the books, we do want to live within our means and we will tackle the deficit."
Ahead of this evening's meeting of the Parliamentary Labour Party, McDonnell has sent a letter to Labour MPs, saying that "in the last fortnight there have been a series of reports highlighting the economic challenges facing the global economy as a result of the slowdown in emerging markets".
The letter goes on to say that this has led McDonnell to conclude the fiscal charter should be opposed, as it would cement Labour as "an anti-austerity party". The letter states:
"I believe that we need to underline our position as an anti-austerity party by voting against the Charter on Wednesday. We will make clear our commitment to reducing the deficit in a fair and balanced way by publishing for the debate our own statement on budget responsibility. We will set out our plan for tackling the deficit not through punishing the most vulnerable and damaging our public services but by ending the unfair tax cuts to the wealthy, tackling tax evasion and investing for growth."
In today's LabourList email, Conor Pope noted that there could be "trouble ahead" for Labour on support for the fiscal charter. You can sign up for the daily email here.
UPDATE Tuesday, 08.50: The u-turn led to a fractious meeting of the Parliamentary Labour Party last night as MPs quizzed the leadership about the decision to row back on the original decision.
Ben Bradshaw left the meeting early, reportedly describing the scene as a "total f*cking shambles", while inside John Mann had described the move as a "huge joke". Former Shadow Chancellor Chris Leslie also criticised the decision, and appeared on this morning's Today programme to advocate Labour MPs abstaining from the vote.
Some frontbenchers are also unhappy with the manner of the u-turn, with the change of heart announced before it could be discussed at Tuesday's Shadow Cabinet meeting.
Shadow International Development Secretary Diane Abbot also appeared on the Today programme to downplay the splits, saying: "Some people are only slowly coming to terms with the fact that Jeremy won. Once they come to terms with that they will be happy."
More from LabourList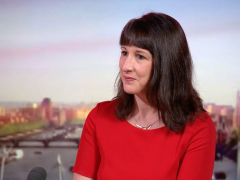 Video
The Andrew Marr Show Shadow Chancellor Rachel Reeves agreed that the government should now implement 'plan B' – i.e.…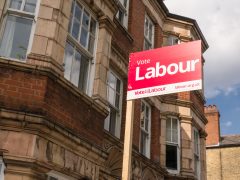 News
LabourList can today reveal Labour's parliamentary candidate selection process for the upcoming Old Bexley and Sidcup by-election. Sources…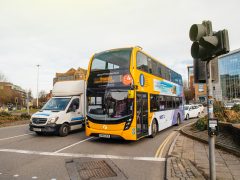 Comment
Who remembers when Boris Johnson bizarrely told the nation how he enjoyed painting model buses? He gushed about…