Former minister Michael Meacher has died today at the age of 75, after a short illness.
Meacher was one of the longest serving MPs in the House of Commons, having served continuously for 45 years after being first elected in 1970. He stood as the Labour candidate for Colchester in the 1966 General Election, and then in the Oldham West by-election in 1968, before being elected as that seat's MP two years later.
He served in the Shadow Cabinet for 14 years, and as an Environment minister for six years in Tony Blair's Government, subsequently receiving praise for his focus on climate change before it became a more mainstream issue. During the 1980s, he was seen as a political ally of Tony Benn, and stood as the left's candidate in the 1983 deputy leadership, where he came second behind Roy Hattersley.
Meacher was a vocal critic of the war in Iraq, and made an abortive leadership bid against Gordon Brown in 2007, but stood aside to support John McDonnell. He gave his support and nomination to Jeremy Corbyn in this year's leadership contest.
Meacher was also an early adopter of blogging, setting up his own blog in 2006. He blogged almost daily up until this month.
There will now be a by-election in Oldham West and Royston, where Meacher leaves a majority of 14,738.
UPDATE: Labour leader Jeremy Corbyn has reacted to the news of the death of his friend and colleague:
"I first met Michael Meacher in the early 1970s when I was agent for Hornsey Labour Party and he was a newly elected MP.  From the first day we met I was impressed by his commitment to social justice, his knowledge of inequality, and his practical approach to Social Security law. 
"The 1970s were a time of fervent political debate and Michael was at the heart of that and later, as a long serving member of Labour's National Executive, played a huge role in debates about party democracy and the economy.  He worked with Tony Benn and others from the Cambridge School of Economics on how an interventionist investment led economy could protect and develop manufacturing industry in Britain, as well as jobs and skills. 
"His insight into economic issues was later demonstrated in his superb analysis of the nascent banking crisis that struck in 2007-8 and the attempt to introduce an austerity-led solution in Britain.  Had Michael's calls for banking regulation been properly heeded we might have been in a very different place. 
"From 1997 Michael was environment minister in the Labour government and was well ahead of his time in his thinking and in his approach, both to issues of climate change and pollution, and to agricultural systems and the sustainability of the natural environment, both in this country and globally.  He cut a big figure and was loved by the environmental movement in Britain, and around the world, including those he met at the 2000 Millennium Summit in South Africa. 
"Early this year  after the general election Michael was one of those who urged me to stand in the leadership election and gave huge support, both with his nomination, advice and public endorsement of our campaign.   He was a valued friend and commentator utterly committed to democracy in our party and movement, as well as in the wider community.  His contributions on social justice, equality, environment and economic policy showed a man of enormous breath and intellectual vision.   I was very sad and very shocked at hearing of his death earlier today and my sympathies and condolences go to his family, his many friends and admirers who all realise that in Michael we have lost a good man of fundamental decency who exemplified the very best socialist and labour traditions of this country."
UPDATE II: Shadow Chancellor John McDonnell has expressed his sadness at the passing of Meacher:
"Michael Meacher dedicated his life to the Labour Party and all that we stand for. He brought issues such as climate change into the party's agenda years ahead of his time. 
"My sincere condolences go to his family, he will be greatly missed by our movement and by us all."
More from LabourList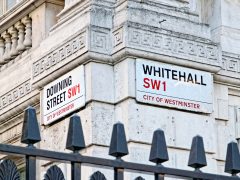 Comment
New governments need to make a splash, to make changes, to make their mark. The first 100 days…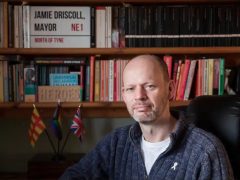 News
The Labour mayor for the North of Tyne region Jamie Driscoll has been blocked by the party from…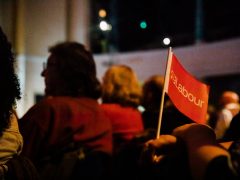 News
Labour Party membership has fallen by almost 170,000 since 2018 and by approximately 19,000 since last summer, despite…