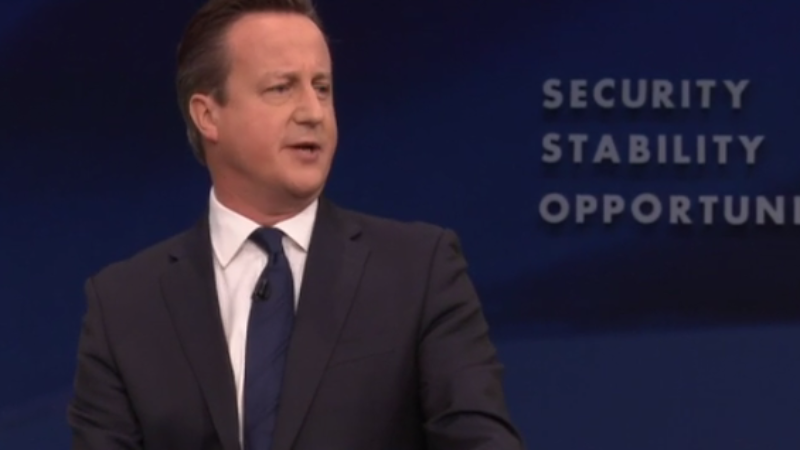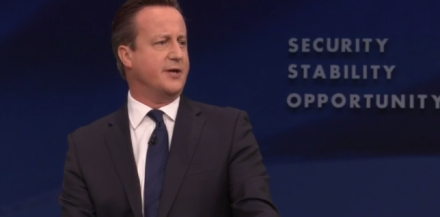 David Cameron's speech finishes up the Conservative Party's conference in Manchester – so what did we learn this week?
1. The leadership contest is well underway
The jostling to replace David Cameron has begun in earnest, with George Osborne, Theresa May and Boris Johnson retaining their places as the frontrunners. Osborne is laying down his marker as a safe pair of hands – only an economic crisis over the coming years is likely to take that away from him. May was playing to the right wing with her rhetoric on immigration – she will hope that plays better with voters than unimpressed commentators, and will be pleased to have dominated the front pages today. Johnson's speech showed he remains very much "Boris" – while he rattled off a few achievements as London Mayor the big takeaway will be his place as the anti-politics as usual candidate.
Yet Cameron shows no intention of packing it in just yet. How long can this contest last?
2. They are trying to grab the centre ground
And they are being none-too-subtle about it. If David Cameron was parking his tanks in Labour's kitchen, at times it felt like we were watching with our noses pressed against the window.
The Prime Minister's speech included sizeable sections on extending home ownership, tackling poverty, internationalism and helping refugees. While on each topic you could accuse Cameron of being all mouth and no trousers, it is a classic and successful political manoeuvre: talk moderate, act radical.
3. There are growing splits over tax credit cuts
Critics of Osborne's plan to slash working tax credits are becoming more vocal on the right. Boris Johnson has spoken openly about his scepticism, former ConservativeHome editor Tim Montgomerie is an opponent, and The Sun even called for a rethink in their editorial on Monday. With such a small majority, we could see the Chancellor climb down on this one, despite Cameron ruling out a review.
4. EU referendum is still causing problems
Everyone I have spoken to had come to expect that Number 10's plans for a referendum involved holding it next year, probably in the Autumn. But difficulties in securing reform and the refugee crisis have made it harder to envisage holding the vote next year, while Johnson and May both laid the ground for the potential of Eurosceptic roles in their speeches. The referendum is giving Cameron plenty of headaches.
5. Does Cameron still have a 'women problem'?
While we may bridle at the idea of the Politician's Wife, which sees Samantha Cameron join her husband on stage at the end of the speech (having smiled through a sex joke earlier on), it may be that it is still important for Cameron's image to be seen with women. Isabel Hardman reports that some female MPs from the new Tory intake were annoyed to be used as 'arm candy' when having to accompany their leader around Manchester this week. As with so much from him, is he trying to solve a real problem with a cosmetic solution?
6. Zac Goldsmith needs to raise his game
The Tory London Mayor candidate's speech was one of the poorest from a big name this week. It wasn't very long, but was lacking in energy, and he was upstaged on either side of his slot by Twickenham MP Tania Mathias (who?) and Boris Johnson. He's entered the race because he is someone, we are told, who can rise above party politics – but he didn't seem able to even rise to it. Sadiq Khan could be forgiven for allowing himself a grin as he watched it.
7. Jeremy Corbyn can still pull in a hell of a crowd
His election as Labour leader has not dimmed his ability to pull in the numbers. When he spoke to a CWU rally about the Royal Mail on Monday night, over 7,000 people turned up.
More from LabourList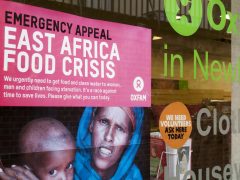 Comment
Someone in East Africa dies of hunger every 48 seconds. This is the result of the imperfect storm…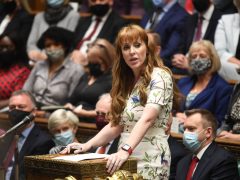 News
Angela Rayner has accused Boris Johnson of "watering down the rules to save his own skin" after the…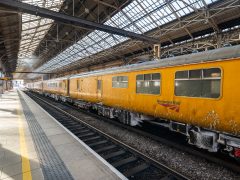 Comment
Network Rail, the company that owns and maintains Britain's railway infrastructure, has recently announced plans to cut over…