Luke Akehurst has got it wrong on Unite, I'm afraid.
Unite's policy on Trident is that unless and until alternative jobs of equal skills are found for our members, then jobs and communities of defence workers come first.
That is the stance Unite would have taken at the national conference had the debate been had, and it was the stance that we took in Perth last weekend at the Scottish Labour Conference.
To take any other position would have been an abdication of our duty to represent long-standing Unite policy, determined by our members.
I cannot blame Luke entirely for his misunderstanding. The press has howled that Unite now has two different stances, once for each side of Hadrian's wall. But this is simply not the case.
For those who are interested in accuracy, the full Unite policy can be read on our website. Read for yourselves our position, in black and white, where we reflect upon the merits of present day defence policy and the need to find a more sustainable future for this industry.  But the key lines are:
"We need a policy that would see the jobs and skills of Unite members preserved, and until we receive firm commitments to this end we will continue to support our members and their employment."
Then compare this to the policy debated and then passed at Scottish Labour Conference on November 1, which stated that:
"Prior to any decision to cancel Trident, firm commitments must be made to trade unions representing defence workers on the retention of defence workers jobs and that until they receive firm commitments to this end trade unions will continue to support the continuity of employment of their members."
Unite therefore could not vote any other way.  Our members' jobs and their communities are our priorities, be they in Faslane or Aldermaston. The Scottish Labour party policy reflected this so we voted for it.  No splits, rows or volte faces.
Which brings me to the real nub of this issue, the active misrepresentation of Unite's position.  The conduct of some, supposedly movement colleagues, in this matter has been shameful, whipping up divisions.  Of course a media that is all too ready to believe the worst of Jeremy Corbyn's leadership greedily eats up any disinformation served their way, but it is those who peddle misrepresentation who should be held to account and asked to explain what it is they are seeking to achieve.
Defence workers and their families have been made to worry, needlessly led to think that Scottish Labour is not on their side, Unite's members among them.
We can only presume that our members, to use a military phrase, are collateral damage in some wider effort to smear Unite and chip away at Jeremy Corbyn and his tenure.
So whatever political game is being played, it needs to cease now. The only winners are Labour's enemies.
Pat Rafferty is Unite Scottish secretary
More from LabourList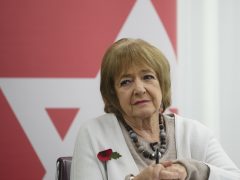 Comment
Holocaust Memorial Day has been a National Day of Commemoration for 22 years. We use the occasion to…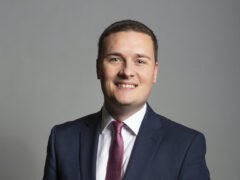 Comment
13 years of Conservative mismanagement have left the NHS without the doctors and nurses it needs, and patients…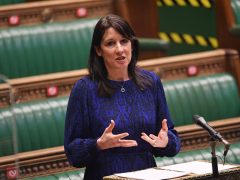 News
Rachel Reeves has argued that the Tories "have no plan for now, and no plan for the future"…