Air Passenger Duty and Tax Credits, two important financial instruments previously the exclusive preserve of Westminster, have defined public debate this past week. Placing the two tools together Scottish Labour has made clear that the struggles for sustainability and socialism, the need to deliver both social and environmental justice, must not be separated.
Using the money set aside by the SNP to make airline tickets a bit cheaper we would instead compensate those families who will lose out if George Osborne goes ahead with his plan to cut tax credits. This is just one way Scotland, with new devolved powers, can tackle in-work poverty.
We will keep fighting the Tory chancellor's cuts but if he refuses to budge we will act. By ditching John Swinney's expensive plan to scrap APD we can afford to help working class families.
And just this weekend Stop Climate Chaos Scotland – a coalition of trade and student unions, environmental, faith and community groups – put their weight behind that decision to keep APD because it is a crucial instrument to manage aviation emissions and deal with the continued march of Climate Change. Aviation remains the highest emitter of carbon dioxide per passenger mile while emissions have doubled in two decades.
Scotland can ill-afford to allow more planes to emit more carbon into our atmosphere. After four successive years of missing our own ambitious targets, and global temperatures for 2015 set to rise more than one degree above pre-industrial levels.
A month before the Paris climate talks it is inconceivable a Government so keen to "promote the Scottish example" and "demonstrate the economic and social benefits" of tackling climate change, could propose eventually abolishing a tax which would make their own emissions figures rocket.
By their own analysis, the cut will double the number of domestic flights and increase the amount of carbon released by sixty thousand tonnes.
Two months after the First Minister and every other Holyrood leader signed the Climate Change Agreement to commit to low carbon transport system, her Government are looking to jettison that promise and the one tax on air travel it can use.
Announced by the Tories the same year Council Tax was introduced APD is far from perfect.
A duty paid on flying, it is neither a tax on C02 or frequent flying, nor has it been used to directly tackle climate change. But it is one of the tools the Scottish Government will soon have to challenge the demand for carbon emitting flights because Kerosene [plane fuel] and flight tickets remain tax and VAT free.
Designed to increase international routes, John Swinney's £250m flagship policy will be an ineffective, dangerous waste of funds. Half of the passenger increases will come from domestic travel moving passengers from lower-carbon trains and buses into the air. And for the Scots who fork out thousands to stand in Scotrail carriages, or wait for the bus, they won't see a penny improving the services they rely on but they'll still continue to pay fuel duty as part of their fare.
Those who fly domestically and frequently stand to gain the most, on top of the benefit from the falling price of fuel. The Civil Aviation Authority identifies that the mean income of those who fly from Aberdeen, Edinburgh, Glasgow, and Inverness is consistently higher than £40,000, strikingly similar to the higher rate tax band.
We all want to think about our next break, but not all of us head to the skies to do it. Only half the UK population fly each year, but Scots are right to aspire to see our beautiful world. Scottish Labour is not wedded to APD. A truly progressive system can deliver cuts in emissions, and a recognition that those who use it must pay for that choice to do so. A frequent flyer model could, for instance, ensure one annual departure is levy free, escalating for those who take to the skies more often.
If we are to prevent the march of climate change and promote our image of a clean, green nation, we have to continue to tackle climate change at home and abroad. And the public recognise that need; in 2007 the British Social Attitudes Survey showed strong support for APD, reflecting the level of damage caused, the same year Scottish Labour doubled the duty.
If we want social justice and economic prosperity, we must make sure our environment can give us wellbeing and quality of life. The world's poorest communities continue to bear the brunt of the effects of climate change and suffer an ever growing threat to their way of life as a result. In Scotland we, Scottish Labour, have made clear we can afford to tackle in-work poverty by using the money set aside to cut aviation duty. That choice, to support so many Scottish households, is tied to our need to protect the rest of the world's people
Sarah Boyack MSP is Scottish Labour's Environmental Justice spokesperson
More from LabourList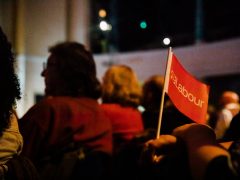 News
Martin Forde QC has sent a letter to members of Labour's ruling body today telling them that his…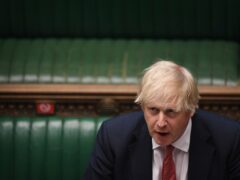 News
Boris Johnson has been warned that his government's planned increase in National Insurance contributions, which is set to…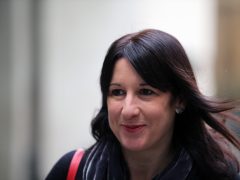 News
Rachel Reeves has declared that a "big swathe or nationalisation" would not be the priority of a future…