While David Cameron has been trying to dig himself out of a hole of his own making at the EU leaders' summit in Brussels this week, in Strasbourg his MEPs have been their usual regressive selves, voting against reports calling for European action to save the steel industry, save the environment and hammer tax dodgers.
The European Parliament overwhelmingly backed a Labour MEP's report aimed at tackling tax avoidance and evasion by a majority of 500-221. Aggressive tax avoidance and evasion costs the UK economy £16 billion every year – yet Tory MEPs voted against the report.
One major highlight of the report is that it calls for mandatory, public country-by-country reporting of tax arrangements, meaning all companies that operate across borders must publicly report on where they make their profits and where they pay their taxes.
The report now goes to the European Commission, which has a year to decide on whether to adopt the recommendations. If they do, companies that try to use tax havens to hide their profits or shift their tax will face tough new sanctions, and a common definition of tax havens will be introduced across the EU – those firms that use them will be prevented from accessing any EU money.
On the environment, Tory MEPs voted against Labour proposals on the EU's future energy policy, which seek to refocus it from fossil fuels to renewables, efficiency and infrastructure, putting consumers centre-stage.
The Energy Union report highlights the crucial role of energy efficiency and renewable energy, including a call for ambitious 2030 climate and energy national targets of at least a 40 per cent reduction for domestic CO2 emissions, at least 30% increase for renewables and 40% increase for energy efficiency compared to the levels of 1990.
Tory MEPs voted against the report. They even voted against amendments that would have reflected the international deal reached at the major COP21 Paris climate change conference.
And Tory MEPs also voted against a report that recommended a level playing field for the steel industry throughout Europe and proposed limiting the dumping of cheap Chinese steel.
The report outlined the major issues facing the industry, including low steel prices, unfair competition and high energy prices, and called for the development of a level playing field for the steel industry.
Even though British and European steel production is in danger of disappearing, even though people are losing their jobs hand over fist, Tory MEPs voted against proposals for EU action.
On all these issues and more – like the fight against terrorism and the refugee crisis, which are both under discussion by EU leaders this week – it is only at EU level that we can find workable solutions, and it is Labour MEPs, not the Tories, who are at the forefront.
David Cameron claims he acts in Britain's best interests – though if that were the case I can't understand why he is not already making the case for Britain remaining in the EU. Yet his own MEPs continue to vote against measures that would be good for Britain's national interest and good for the interests of working people.
Glenis Willmott MEP is the Leader of Labour's MEPs
More from LabourList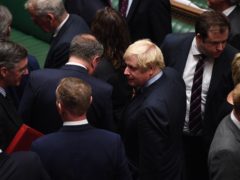 News
Special pathways outside of the normal procurement process were set up at the height of the pandemic to…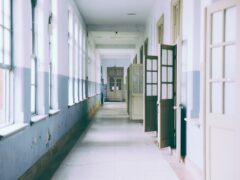 News
Kate Green has demanded that the government "urgently get a grip" as new analysis has revealed that students…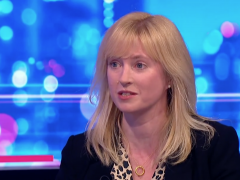 News
Labour MP Rosie Duffield has said the party needs to be "seen to be taking action – not…