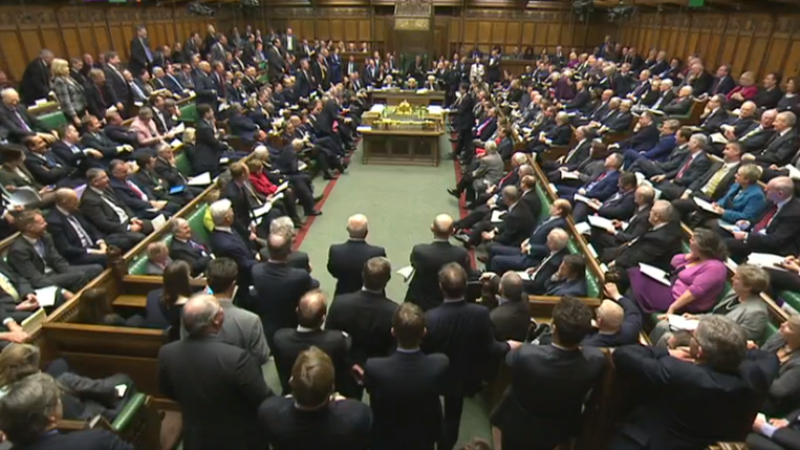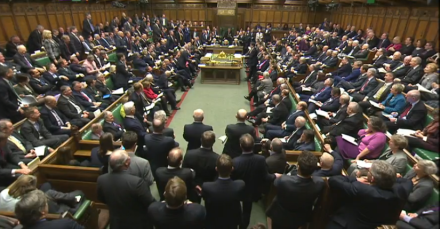 Later today MPs will vote on whether or not Britain should join airstrikes against ISIS in Syria. Instead of media and public scrutiny being properly applied to David Cameron's proposals, which he set out last week, the focus has been on Labour turmoil. This is a huge mistake, not to mention a callous way of doing politics. Party politics need to be set aside so the holes in Cameron's argument can be laid on the table.
There is no way of knowing without doubt the best way to combat ISIS; anyone claiming they do should be treated with caution. But there is a wealth of historical evidence and experts that indicate adding British bombs to existing French and US ones currently being dropped on Syria won't defeat the terrorist group. The likelihood is it will, in fact, strengthen their wrongheaded narrative that we're witnessing a clash of civilizations.
The arguments against bombing don't just come from people who have worn anti-intervention badges for decades, they include former NATO general Richard Shirreff, who warned this strategy would need British troops on the ground and Tory MPs David Davis, John Baron (also a former army officer) and the Commons Defence Committee Chair, Julian Lewis. That's because Syria is embroiled in an extremely complex civil war. And a history of disastrous interventions in the region should stand as a warning against rushing to bomb; look to Libya where the lack of post-intervention plan paired with scant knowledge of the country's history – eerily similar to Cameron's unsophisticated understanding of Syria – has left the country in nightmarish circumstances. Not a single person has convincingly explained how this bombing campaign will be different from past disastrous ones.
But straw men can obscure these facts. Cameron's claim that there are 70,000 "moderates" on the ground in Syria who international forces can work with to defeat ISIS is an oversimplification at best. Exactly who these "moderates" are Cameron won't say, it's obvious they are not one unified force and some like Ahrar al-Sham and Jabhat al-Nusra have shared ideological ground with al-Qaeda. The chances are, then, even if ISIS is somehow defeated by these means, the vacuum could be fought over by groups responsible for committing their own horrific atrocities.
And the PM's argument that British brimstone missiles are important to add to existing ones because they are extremely accurate is just dishonest politics. Whatever the approach to the situation in Syria, more innocent people will be killed. It should count for a lot that citizens who have fled Raqqa have asked Britain not to bomb, their voices must be given due attention today.
Despite what proponents of airstrikes suggest, making the case against bombing isn't an argument for doing nothing. The UN resolution telling member states to take 'all measures necessary' to defeat ISIS doesn't have to be interpreted as a green light for airstrikes. Under this UN call to action, Britain should push for cutting off arms supplies, oil flows and money that helps ISIS. It's estimated, for instance, that ISIS make over $1 million a day selling oil smuggled into Turkey. This isn't as easy as bombing, but it looks an effective way forward. Nor is calling for a comprehensive political strategy. To say that these approaches, which would run alongside an already existing bombing campaign, would do nothing is wrong.
The serious debate about whether to bomb ISIS in Syria has become about Labour splits. But this isn't about party politics; it's about the extremely serious issue of whether or not this country embarks on yet another ill-advised bombing campaign. This is ultimately a matter of judgement; look at the facts and decide on the best course of action. The evidence would suggest that bombing is not the answer.
More from LabourList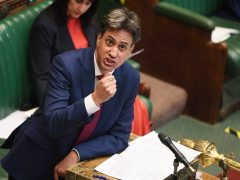 News
Ed Miliband has declared that the Conservatives are "missing in action" on the cost-of-living crisis after the government…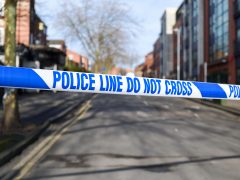 Comment
90 minutes into what felt like the millionth Tory leadership hustings, Rishi Sunak uttered the words of a…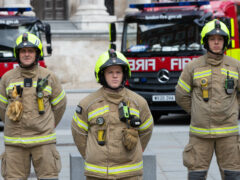 News
Labour's Fleur Anderson has accused the government of putting the "smoke alarm on snooze" over the threat of…