We did not see the high profile departures from the Shadow Cabinet that we thought we might, but speaking to a senior Labour source around 12.30 last night, one word kept popping up: "disloyalty".
Little was done to dispel the notion that this reshuffle was all about the Shadow Cabinet in relation to the leader. Michael Dugher and Pat McFadden lost their jobs for public disloyalty to Jeremy Corbyn, while Hilary Benn hung on after accepting a deal that there will be no more public disagreements with Corbyn.
We will not again see the strange sight of Shadow Foreign Secretary and Opposition Leader speak on different sides of a debate from the same frontbench, as they did over Syria. If during a free vote Benn wants to recommend a different voting lobby to Corbyn, he will have to physically do it from the backbenches, according to John McDonnell. Benn can still raise disagreements with the leadership during Shadow Cabinet meetings, but when they leave the room he will be expected to grant them his support.
But Benn clearly still feels he has influence that he can exert by staying in position; not least that he can choose to resign in future over a difference of opinion. Had the long conversations he has had with Corbyn over the past two days gone differently, he would have gone. But allowing himself to be sacked over Syria would have meant turning an internal victory into a defeat.
When I spoke with a backbench friend of Michael Dugher a month ago, I was told that the Barnsley East MP believed his name would be high up the hit list whenever a reshuffle might materialise. The notion that he was living on borrowed time might explain some of his public comments – such as those criticising Momentum, and his recent article warning against a "revenge reshuffle".
However, the other charge laid at Dugher's feet, "incompetence", will likely sting. In a New Statesman interview in November, he spoke of the "casual snobbishness" he faced by people who did not think a "northern bloke" would be interested in the culture brief. He may perceive the incompetence tag as an extension of that.
Maria Eagle moves to replace Dugher at Culture, Media and Sport.
Pat McFadden, widely regarded as a Blairite, was seen by Corbyn's inner circle as "serially disloyal", and his removal allows them a "greater coherence" on the frontbench, according to a senior source. He has been guilty of "attacks on the leader", they said.
It seems there were two main point of contention with McFadden. He clearly believes that his question to David Cameron about the Paris attacks (which is, in fairness, a pretty thinly veiled jibe at Corbyn) is what he has been singled out for.
But senior sources also pointed to a tweet praising a John Reid interview on the Today programme. Reid has been critical of the current direction of the party, saying that what is happening is "sad for the Labour Party".
Good to hear John Reid on the radio this morning. Reminded me of when we were a champions league team.

— Pat McFadden (@patmcfaddenmp) November 20, 2015
However, the replacement of McFadden by Pat Glass shows that there will be no attempted shift towards Euroscepticism – Glass is co-chair of the Labour Yes to EU PLP group.
The same cannot be said for the Shadow Defence brief, where Eagle's replacement Emily Thornberry now signals a major shift towards nuclear unilateralism. With fellow anti-Trident Ken Livingstone helping to run the review into Labour Defence policy, Corbyn now appears to have everything in place for the party to adopt a policy of abolishing Trident.
One interesting point about that is that all of those with major influence over the policy – Corbyn, Thornberry, Livingstone and the party membership – are quite London-centric, and far removed from the communities that rely on the jobs Trident provides.
More from LabourList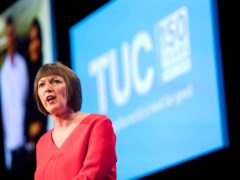 News
Frances O'Grady has a demanded a "pandemic-scale intervention" to combat spiralling energy bills after analysis revealed that annual…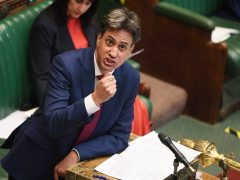 News
Ed Miliband has declared that the Conservatives are "missing in action" on the cost-of-living crisis after the government…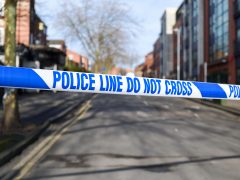 Comment
90 minutes into what felt like the millionth Tory leadership hustings, Rishi Sunak uttered the words of a…