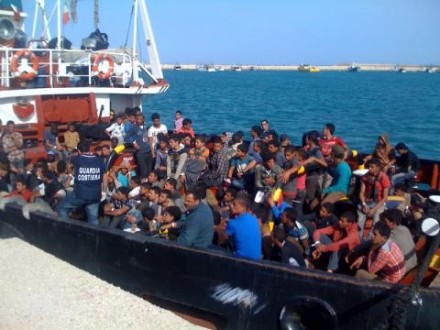 Today the International Development Committee released our first report of the new Parliament, focusing on the plight of Syrian Refugees. The refugee crisis intensified over 2015 and by the close of the year a million people had made the treacherous journey into Europe by any means necessary, many paying with their lives. The horrific images we saw as the crisis unfolded, for example the picture of Aylan Kurdi, still grace our newspapers and TV screens daily. To that end, we on the International Development Committee thought it was vitally important that we investigated the Government's response to the refugee crisis, with particular focus on refugees coming from Syria.
After receiving extensive written and oral evidence from stakeholders ranging from Government ministers to individual refugees, the committee came to a number of recommendations. Firstly, it is essential that the Government ensures that all refugees are given equal access to resettlement in the UK. Our report highlights the disabled, members of the LGBT community and Christians. We heard touching evidence from Khaldoon Sinjab, a quadriplegic refugee who requires a ventilator to breathe currently residing in Lebanon. With sporadic access to electricity in Lebanon, it is vitally important that refugees such as him can be resettled to more developed countries so they have a greater chance to survive and rebuild their lives.
Secondly, the UK Government should do much more to pressure other countries to commit resources to the region. The UK is the second largest bilateral donor to the region and other countries must do more to match our target. The UK currently spends 20x as much in Syria and the Middle East than France, a country with a similar sized economy. This is unacceptable and we have called on the Government to use next month's Syria Donors Conference as an opportunity to engage other nations and try to encourage them to increase their spending.
Finally, it's important that the Government explores various ways in which we can better help refugees in the region. Our evidence sessions heard that cash programming and opening up employment opportunities to refugees are just some of the ways we can improve the situation for refugees still in the region. Nearly 4.4 million people have been displaced from Syria to the surrounding region, and we need to ensure that they are given as much help as possible, while respecting their right to stay in the region close to home.
It is an enduring testament to the last Labour Government that we agreed that 0.7% of GDP spending should be used on International Development and it is commendable that the current Government have built on Labour's progress towards 0.7%. Labour also made the important decision of separating International Development into its own Government department with a seat at the cabinet table. Internationalism is a core Labour value and it is vital that we keep making the argument for tackling poverty and inequality abroad as well as at home. Organisations such as the Labour Campaign for International Development (LCID) continue to ensure that this fundamental internationalism is translated into meaningful action.
Stephen Twigg is MP for Liverpool West Derby. You can read a full copy of the report here.
Value our free and unique service?
LabourList has more readers than ever before - but we need your support. Our dedicated coverage of Labour's policies and personalities, internal debates, selections and elections relies on donations from our readers.
If you can support LabourList's unique and free service then please click here.