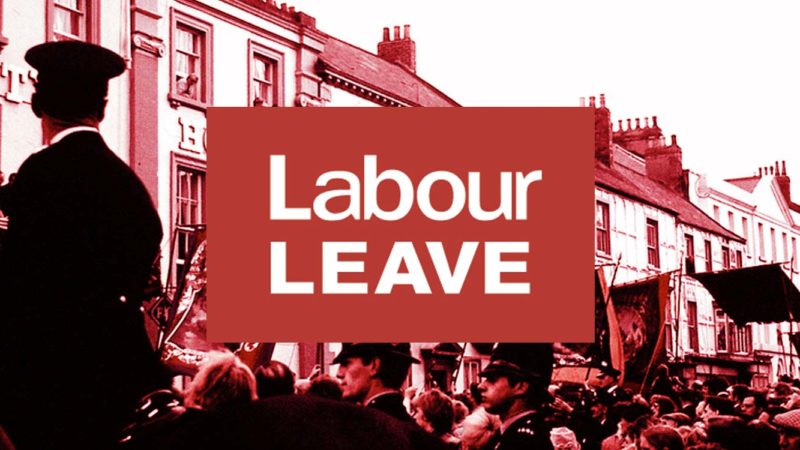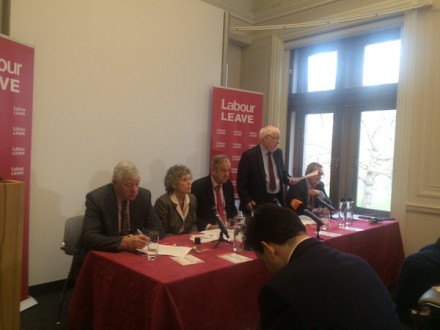 The Labour group campaigning for the UK to leave the EU in the upcoming referendum today made their official launch, blasting the "anti-socialist" European Union, and suggesting that the party's pro-EU stance was not Jeremy Corbyn's "natural position".
Labour Leave, who announced their campaign team last month, launched in central London today with major Labour donor John Mills, as well as MPs Graham Stringer, Kate Hoey, Kelvin Hopkins and Roger Godsiff.
The focus of the launch and the campaign literature handed out suggests that, unlike other anti-EU groups, immigration will not play a major role in attempting to attract Labour members and supporters to their cause. Instead, issues of austerity, accountability, democratic structures, TTIP, business and jobs were referenced. (Click to enlarge image)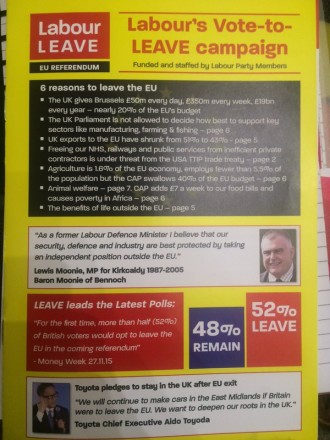 Vauxhall MP Kate Hoey slammed the EU as "anti-socialist" institution, saying: "I believe that the EU is anti-democratic, it's anti-socialist, it's not accountable, the European Commission are not elected, we can't get rid of them."
Hoey also made reference to Jeremy Corbyn and John McDonnell's more Eurosceptic leanings in the past. "We were joined on many occasions over the last 20odd years in the lobby when we were doing our bit to oppose the various treaties and issues which were furthering EU domination of our country," she said, "Jeremy was always with us and John McDonnell was always with us."
Graham Stringer added that he suspected the party's pro-EU line is "not [Corbyn's] natural position or his historic position".
Jeremy Corbyn has signed up to the Remain-aligned Labour In For Britain campaign, along with 212 other Labour MPs, including the entire Shadow Cabinet.
More from LabourList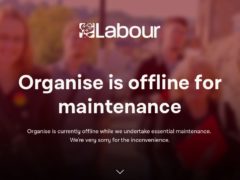 News
Labour has shut down campaign tools after an ex-Labour MP now belonging to "The Independent Group" accessed protected…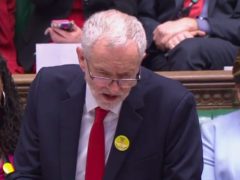 News
It was widely expected that PMQs would be particularly interesting today. There is high drama in Westminster, after…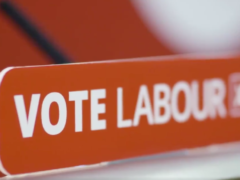 Comment
Below is the full text of the letter sent by Siddo Dwyer, chair of Enfield North Labour, to…